---
TOP RETURNING RECEIVER … Junior Max Radabaugh weaves through the Hilltop defense in a game last season. Radabaugh is the top returning receiver for the Bombers after totaling 486 receiving yards a year ago. PHOTO BY RICH HARDING / THE VILLAGE REPORTER
---
By: Daniel Cooley
EDON – Two seasons ago, the Edon football team made school history by capturing its first TAAC (Toledo Area Athletic Conference) title and made it to the third round of the Division VII state playoffs.
Last season, after losing a boatload of players, including their quarterback, not much was expected out of the Bombers, But Edon came within a whisker of winning its second straight conference title, losing in the title game to Ottawa Hills, 24-20.
Now, with seven returning starters on both sides of the ball, including quarterback Kyler Sapp, Edon will contend for the TAAC title once again.
The Bombers, who throw the ball 90% of the time, did lose two offensive linemen in Garrett Skiles and Jack Morris and will have to find a way to replace its top two receivers, Caden Nester (1,044 receiving yards in 10 games) and Carter Kiess (1,180 receiving yards in 10 games).
But junior quarterback Sapp returns (2,758 yards passing and 26 touchdowns in 10 games). The top returning receivers are juniors Max Radabaugh (486 receiving yards), Cohen Hulbert (181 receiving yards) and Colton Willis (82 receiving yards).
Other receivers who will battle for playing time are senior Peyton Trausch, sophomore newcomer Gauge Nester, and sophomores Briggs Gallehue and Christian Owens.
Returning offensive linemen are seniors Kyle Olds (185 pounds), Parker Kelley (249 pounds) and Clay Dulles (290 pounds).
Battling for the other linemen spots are junior Blake Baker (191 pounds) and junior newcomer Mason Pinkham (227 pounds) and sophomore newcomers Eliah Trausch (248 pounds), Grant Reed (210 pounds), Weston Hickman (198 pounds) and Devin Hoffman (188 pounds).
STRENGTHS: "Our quarterback returns, along with several receivers who gained knowledge of our offense and gained valuable experience," said Edon Coach Bob Olwin.
Starters returning on defense are Hulbert (87 tackles), Baker (46 tackles), Sapp (41 tackles), Olds (26 tackles), Radabaugh (22 tackles), Steinke (15 tackles) and Kelley (10 tackles). Battling for other defensive starting spots are Gauge Nester, Gallehue, Kelley, Olds, Dulle and Trausch.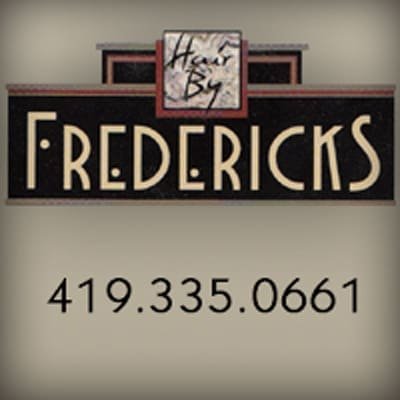 WEAKNESSES: On defense, Edon has struggled with teams who have a strong running game, but the defensive backs cover well against the pass. The biggest weakness the Bombers face with a small roster is depth.
OVERALL OUTLOOK: 'We should be able to compete for the league title, if we stay healthy throughout the season," Olwin said. "We have 12 returning lettermen who have experience, and they should be valuable to us when competing."
ABOUT THEIR SCHEDULE: Season Opener: August 18th – Edgerton (A) 7pm; TAAC Opener: September 22nd – Montpelier (H) 7pm
Dan can be reached at publisher@thevillagereporter.com
---