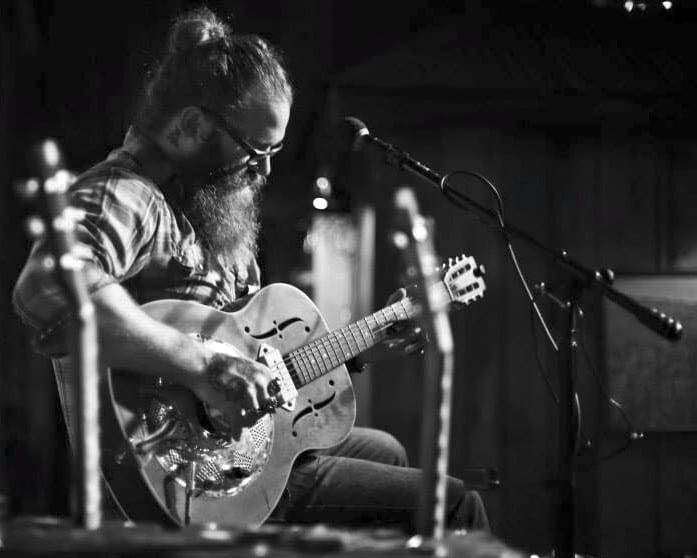 On Saturday, April 02 at 7:00 pm singer/songwriter Andrew Ellis will perform as part of the Carnegie Concert Series at the Bryan Main Library.
Andrew Ellis is an Americana / Folk / One Man Band from Toledo, OH. Ellis plugs away in Toledo venues night after night, which has honed his chops to a fine degree. His brand of Americana is rough and tender, smart and streetwise, and IS a testament to Toledo's fertile music scene. With several soundtracks released, Flashback and Post-Scarcity, Andrew has gained a large following of fans around the world. He has done tours across the US and will be embarking on a European tour this summer.
The Carnegie Concert Series was created by Williams County Public Library as a way to showcase newer talent, both local and nationwide. The series has already featured talented musicians such as Dakota Dave Hall, Whitney Mann, Kerry Patrick Clark, and Seth Abram. These events have limited seating so the library encourages attendees to arrive early. Doors will open half an hour before each show at 6:30 p.m. and will lock at 7:00 pm out of courtesy to the performer. All of the concerts are free to the public and are funded through donations.
Andrew's concert will take place in the Carnegie area of the Main Library, and his CD's will be available to purchase. Additional acts in the Carnegie Concert Series will be added as they become available. Interested performers should emailcarnegieconcertseries@gmail.com or call the library 419-636-6734 Ext. 239. The Bryan Main Library is located at 107 E. High Street.
INFORMATION PROVIDED