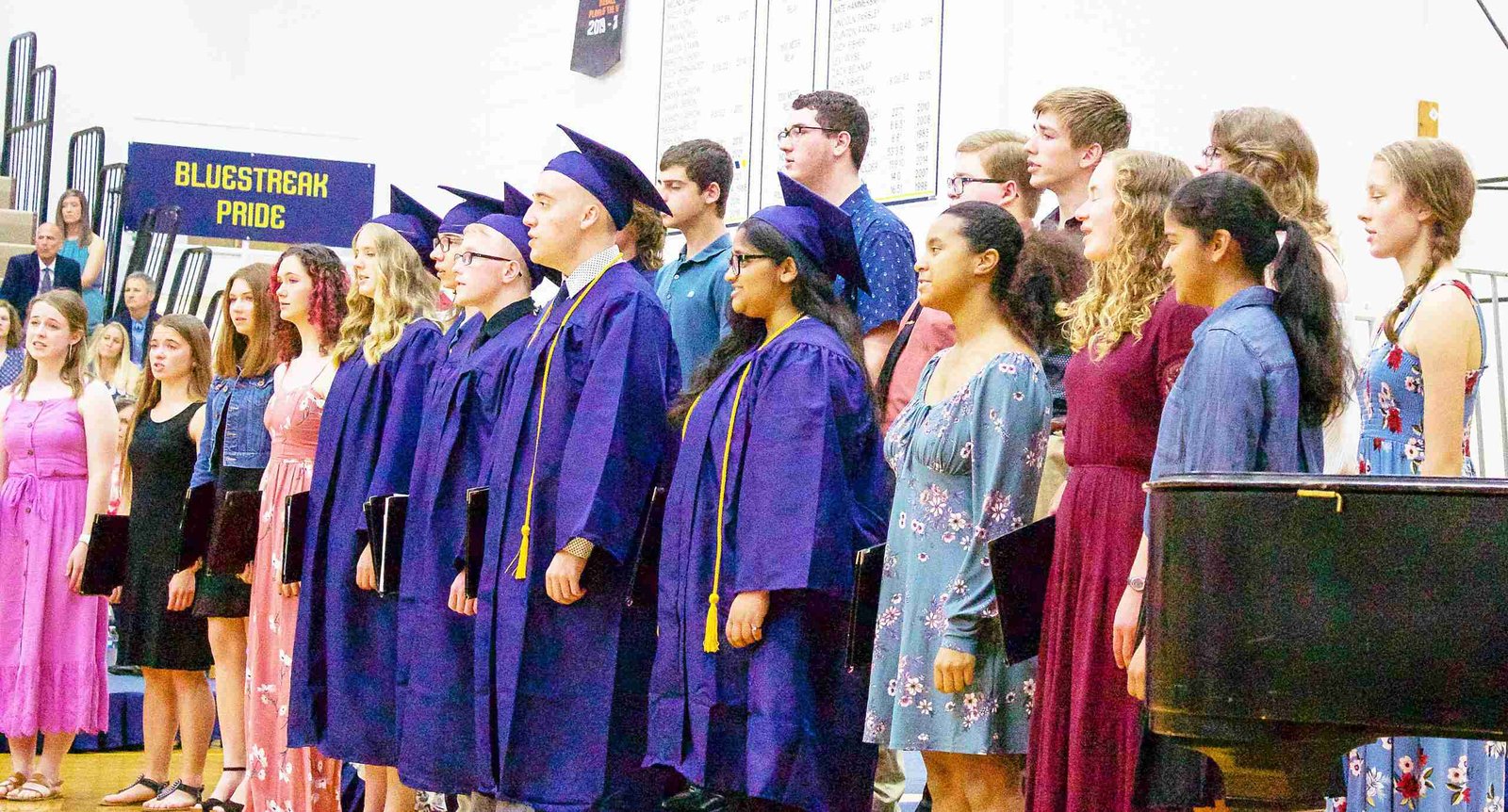 (PHOTOS COURTESY ARCHBOLD YEARBOOK STAFF)
---
By: Jacob Kessler
"All hail our Alma Mater. Hail to honor thee we vie. With heart and voice in one accord, Sing dear old Archbold High. Unfurl her flag of blue and gold. To victory our cry, with might and main. Sing proud the name of dear old Archbold High."
This is the Alma Mater for the Archbold High School whose seniors graduated on Sunday, May 29th. Ninety-six graduates made it to the end of what is a very long period of time, yet one that will always be looked back on.
They pushed forward and took their class motto to heart. "There are no limits to what you can accomplish, except the limits you place on your own thinking," – Brian Tracey.
Congratulations to the Archbold Class of 2022. The future is yours and may it have everything in store for you that you hope for.
Jacob can be reached at jacob@thevillagereporter.com
---
---