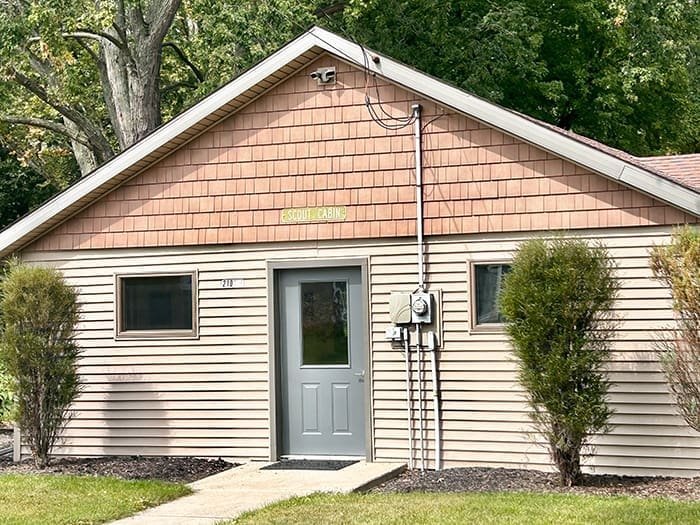 ---
By:  Amy Wendt
THE VILLAGE REPORTER
On Monday, September 18 Archbold Village Council met for a regular meeting at the Scout Building in Ruihley Park.
Council meetings will convene at the temporary location until the Archbold Village Hall renovations are complete.
Council approved the September 4 meeting minutes as well as bills and payroll in the amount of $647,636.83.
Resolution 2023-39 was passed approving the starting pay rate for Archbold Police Department's newest police sergeant at $35.64 per hour.
Sgt. Brad Merillat was recently hired to fill the sergeant position. He is currently the State of Ohio District Fire Chief and has served as an APD auxiliary member since 2020.
In other legislation, council approved Resolution 2023-40 authorizing the village administrator to execute a contract of sale of real estate for 609 S. Defiance Street.
The measure also allows the administrator to finalize closing on the purchase. The real estate purchase will facilitate the future intersection realignment project at the corner of LaFayette and S. Defiance Streets.
Council reviewed minutes from the September 5th Police & Fire Committee meeting and the Park Board meeting held on September 13.
Two reports from the APD were also before the council for review:  the Hiring Report for Sergeant Merillat dated September 18 and the PD's Call Response report for August 2023.
The 2024 Archbold Village Council Meeting Schedule was also approved. Council will meet the first and third Monday of every month at 5:30 p.m.; except when council formally authorizes a change to the schedule due to unavoidable conflicts.
The 2024 schedule is as follows:  January 2, 2024 (Tuesday), January 15, 2024, February 5, 2024, February 19, 2024, March 4, 2024, March 18, 2024, April 1, 2024, April 15, 2024, May 6, 2024, May 20, 2024, June 3, 2024, June 17, 2024, July 1, 2024, July 15, 2024, August 5, 2024, August 19, 2024, September 3, 2024 (Tuesday), September 16, 2024, October 7, 2024, October 21, 2024, November 4, 2024, November 18, 2024, December 2, 2024 and December 16, 2024.
The next village council meeting will be on October 2, 2023.
Amy can be reached at amy@thevillagereporter.com
---