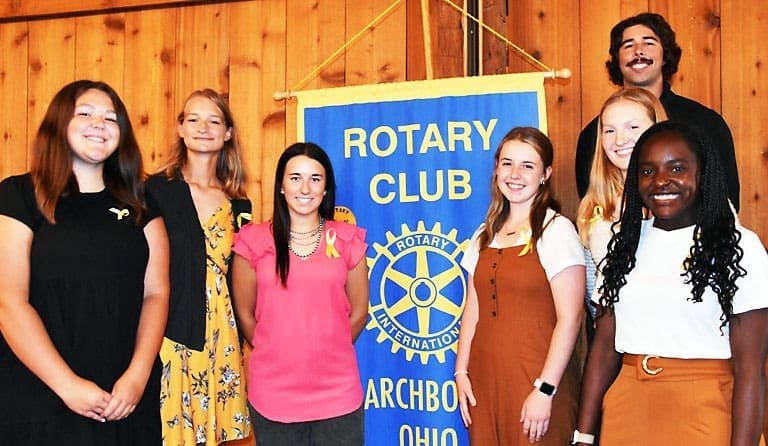 ---
For the second year in a row, Archbold's FCCLA student service club raised more money than their counterparts at Liberty Center High School to support student suicide awareness efforts.
At the conclusion of the weeklong Yellow Ribbon campaign, which is held the week of the Archbold vs. Liberty Center football game, the 103 members of the AHS club had raised $5,100.
Six senior representatives gave a presentation to Archbold Rotary about their club's service activities last year and this year's Yellow Ribbon campaign.
Rotary made a $250 donation to their suicide awareness fundraiser. Last year, FCCLA raised nearly $9,000 for suicide awareness during Yellow Ribbon week.
They also completed services projects at the Ronald McDonald House in Toledo, raised money and donations to purchase children's books and games for Adriel's family preservation room, helped prepare the luminaries for Fairlawn retirement community's holiday Flickering Lights fund-raiser, helped with Fulton County Christmas Cheer as well as the senior citizen luncheon at Archbold High School.
---