---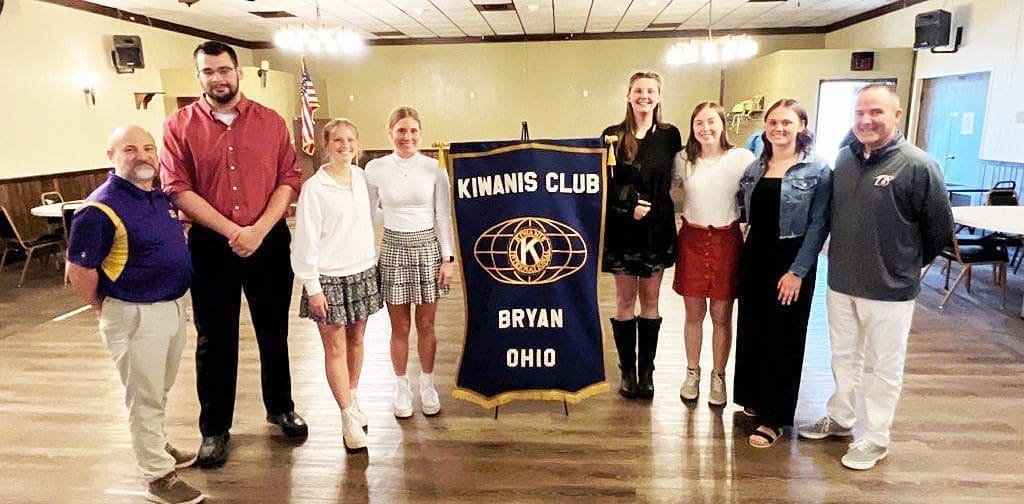 ---
The guests at Kiwanis last week were members from the senior class of the very successful Bryan Lady Bears basketball team.
These seniors led Bryan to the school's first ever girls' basketball team appearance in the Ohio State Basketball Championships.
Also on hand were two members from the Bryan wrestling program who also competed at the OHSAA Wrestling State Championships this year.
Pictured left to right: Matt Dominic, Bryan wrestling head coach, wrestler Zain Bell, basketball player Ella Miller, basketball player Reese Grothaus, basketball player Allie Alspaugh, wrestler Marlee Yoder (first female from Bryan to qualify for the state tournament), basketball player Blayze Langenderfer and Bryan girls basketball head coach Todd Grosjean.
---