---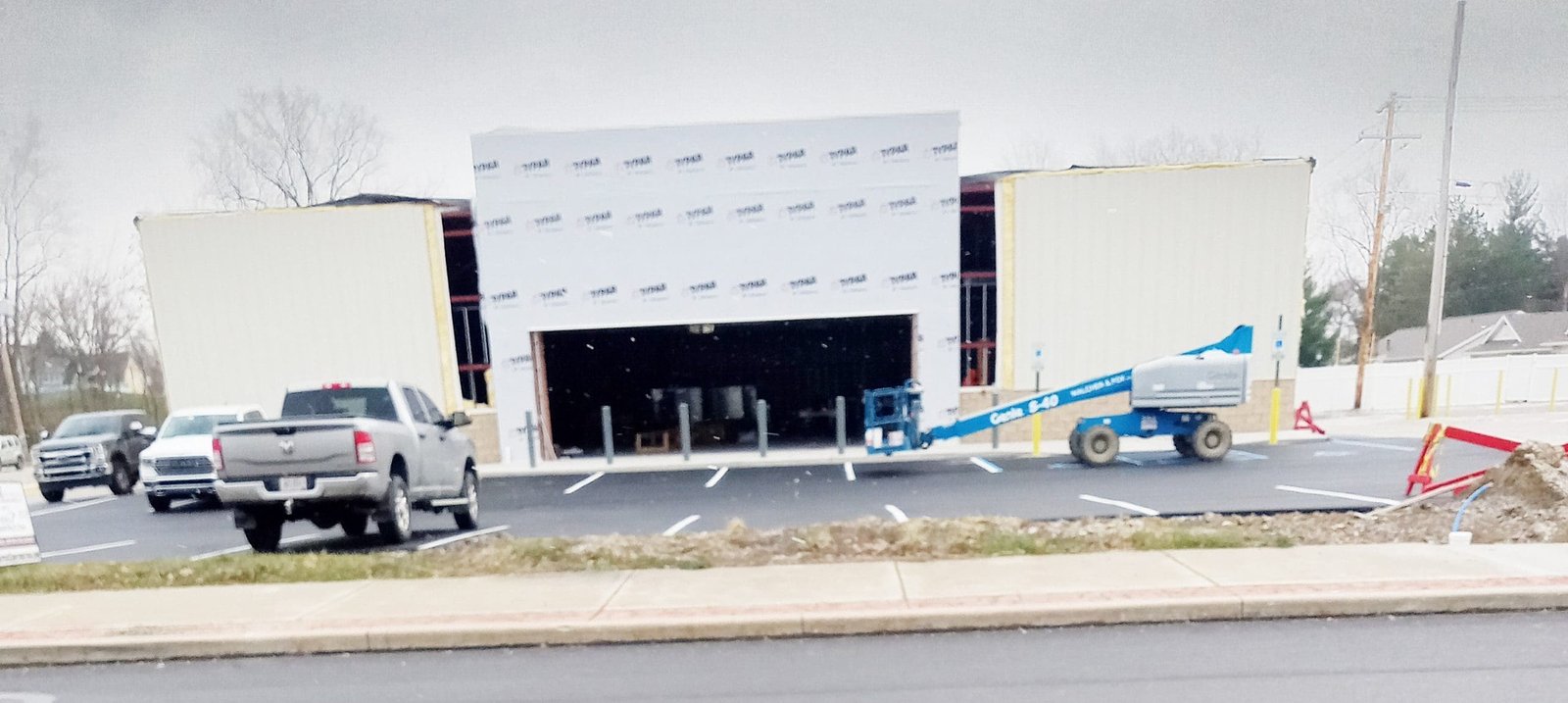 (PHOTO BY DANIEL COOLEY, STAFF)
---
By: Daniel Cooley
Construction of a new Dollar Tree/Family Dollar store in Pioneer is coming along and could be done sometime in December.
That means that the store could be open as soon as mid-December, or January.
Both Pioneer administrator Al Fiser and two on-site construction workers stated that the new store will be a combination Dollar Tree/Family Dollar store.
No exact date of completion has been set but Fiser said that he heard that a target date is December. That will not be an easy target date though.
"The blacktop has been poured and is done and the siding is done," Fiser said. "The front of the store is still open and though they are working every day on it, I'm not sure if they can get it done by December."
The front of the building must be done and there is a lot of work on the inside of the building that has to take place.
As for trying to pin down a completion date, Justin Lorenzen, the head of the construction site, could not be reached for comment.
Dan can be reached at publisher@thevillagereporter.com
---