---
CHEERLEADERS … Wauseon Cheerleaders walk in the Wauseon Homecoming Parade. (PHOTOS PROVIDED)
---
By: Jacob Kessler
The Wauseon Homecoming took place this past weekend. Starting on Thursday, July 28th and going until Saturday, July 30th, the Homecoming is an annual event that sees games, rides, great food and entertainment for all ages.
Beginning in 1934, the event has continued on to this day with the goal in mind to provide money for the Wauseon Parks.
Starting on Thursday, the Homecoming officially started for the year at 5:00 p.m. with the opening of the midway. The BBQ tent also opened up along with the Bingo and crafters tent as well as the rides.
The Kiddie Parade took place at 6:00 p.m. along with live music performed by The Forrest Family. The Queens Pageant then took place at 8:00 p.m. with Haleigh Wurst being crowned the 2022 Queen.
Friday then saw the midway open up again at 5:00 p.m. The Battle of the Bands took place at 6:00 p.m. with participants Dazed, Selfreflect, III Anatomy, and The Hollow Space performing.
First place went to III Anatomy, second place went to Selfreflect, and third place went to The Hollow Space. At 8:00 p.m. the Teen Dance with Loco Sounds took place on the Corner of Fulton and Elm until 10:00 p.m.
Moving on to Saturday, the midway was open at 11:00 a.m. with the parade taking place at 11:00 a.m. A cornhole tournament took place at 1:00 p.m. across from the F&M Bank.
Live music then took over at 5:00 p.m. with Common Ground performing first, Jim Weber, Erica Lee, and Brother Bob performing at 6:45 p.m. and One Voice performing at 8:30 p.m.
The $10,000 Grand Prize drawing then took place at 11:00 p.m. to close out the Homecoming.
As always, the streets were packed with people each day who came out to enjoy the small town feel that the Homecoming provides.
Rides took over the first half of North Fulton Street near Circle K and food vendors lined the street from North to South Fulton Street.
Many crafts were available at the crafter's tents and of course, the entertainment was excellent. Every year the event continues to be a hit and this year was no different.
Jacob can be reached at jacob@thevillagereporter.com
---
MARCHING BAND … The Wauseon Indians Marching Band plays in the Wauseon Homecoming Parade.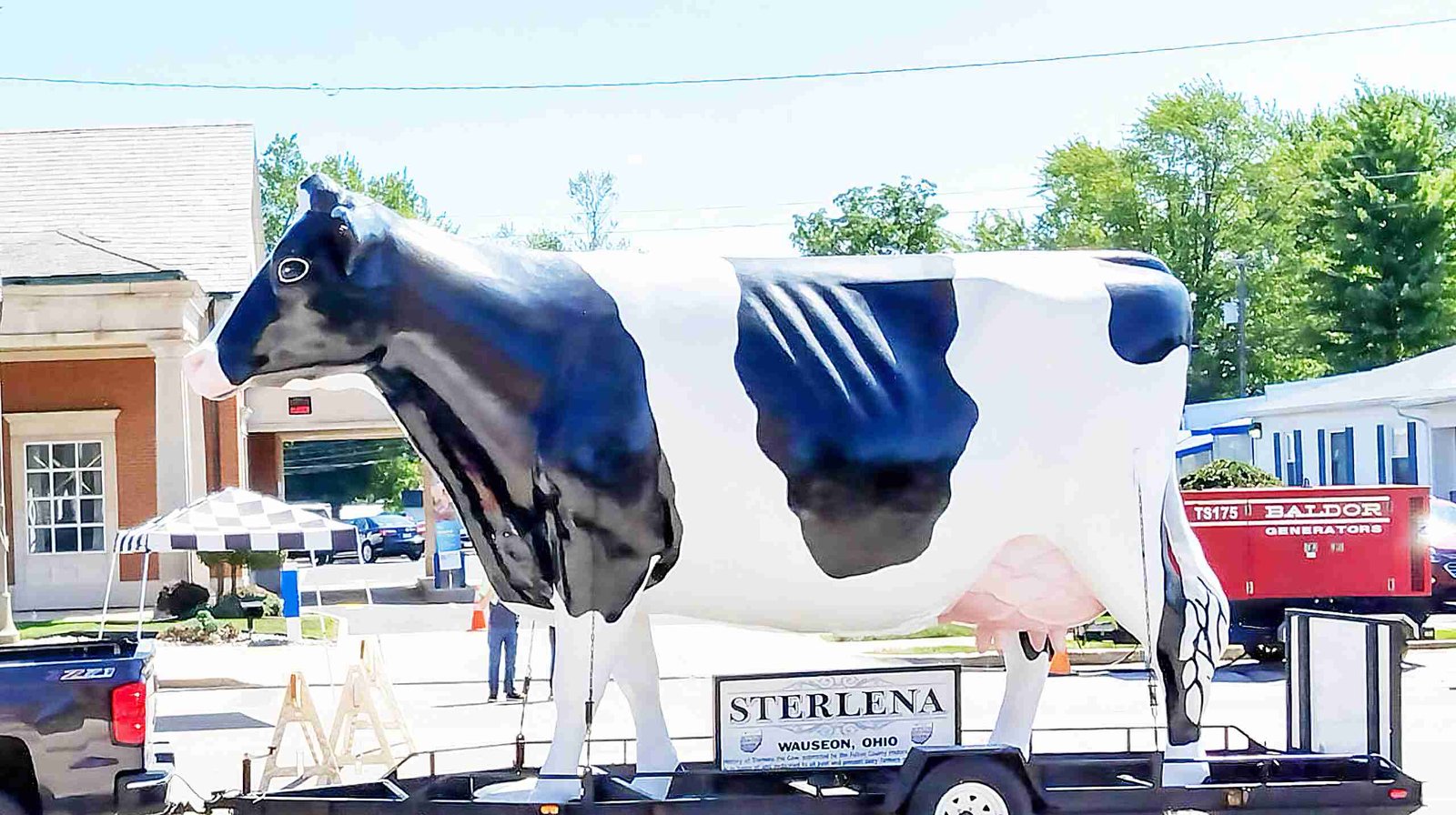 STERLENA … Wauseon Homecoming Parade staple Sterlena makes an appearance in the parade.
---