---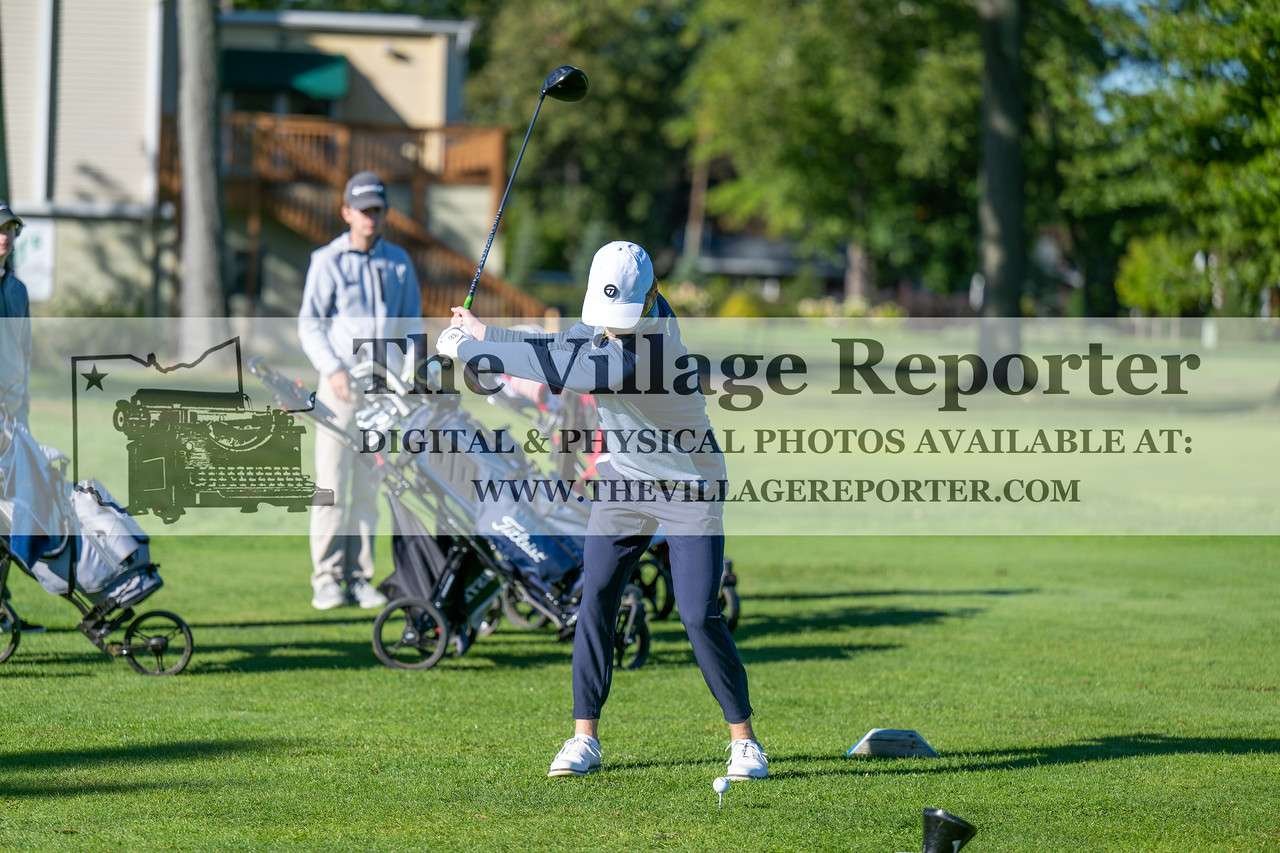 ---
By: Nate Calvin
In the Division II sectional at Heatherdowns Country Club in Toledo, the Bryan Golden Bears topped the six NWOAL teams competing with a 338 to grab the last spot for districts.
Drew Dauber fronted Bryan with a 78 to tie for third and Noah Huard turned in an 80 to tie for fifth.
Archbold and Swanton tied for fourth as they both had 347s with Archbold being paced by Cahle Roth and Luke Rosebrook who each posted a 77 to tie for first overall and qualify them for the district tournament.
Mazin Rukieh led the way for Swanton with an 84.
Jackson Glecker and Mykale Schneider fired rounds of 80 and 82, respectively, to lead Wauseon to a 358 and a seventh-place finish.
Gleckler's 80 put him in a three-way tie for the final two individual spots for districts, but Gleckler lost the subsequent playoff to Trent Marten of Eastwood and Greg Tefft from Toledo Central Catholic.
Evergreen (440) was 13th topped by Adam Schmidt's 98 and Delta (446) was 14th paced by a 99 from Slade Young.
Division II Sectionals (@ Heatherdowns Country Club)
*Indicates district qualifying team
TEAM SCORES: 1. *Ottawa Hills 330; 2. Genoa 331; 3. Bryan 338 (Drew Dauber 78, Noah Huard 80, Kai Dauber 83, Brayden Hall 97); T4. Swanton 347 (Mazin Rukieh 84, Lucas Bloom 87, Adam Lemon 88, Ryan "Shea 88); Archbold 347 (Cahle Roth 77, Luke Rosebrook 77, Cade Miller 89, Charlie Jones 104); 6. Eastwood 356; 7. Wauseon 358 (Jackson Gleckler 80, Mykale Schneider 82, Carter Stuckey 97, Zach Puehler 99); 8. Central Catholic (366; 9. Lake 372; 10. Otsego 375; 11. Oak Harbor 387; 12. Rossford 432; 13. Evergreen 440 (Adam Schmidt 98, Caden Beier 106, Ayden Gleckler 113, Logan Peebles 123); 14. Delta 446 (Slade Young 99, Adam Mattin 102, Ethan Huffman 113, Logan Ringle 132)
TOP 10 INDIVIDUAL SCORES: (*Indicates district qualfiers) T1. *Cahle Roth (Archbold) 77, *Luke Rosebrook (Archbold) 77; T3 Eddie Griffin (OH) 78, Drew Dauber (Bryan) 78; T5. Jake Ewersen (Genoa) 80, Noah Huard (Bryan) 80, Jon Huston (Genoa) 80, *(won playoff) Trent Marten (Eastwood) 80, *(won playoff) Grant Tefft (Central Catholic) 80, Jackson Gleckler (Wauseon) 80
Nate can be reached at sports@thevillagereporter.com
Click below for a free photo album of this event to view all the photos.
---