---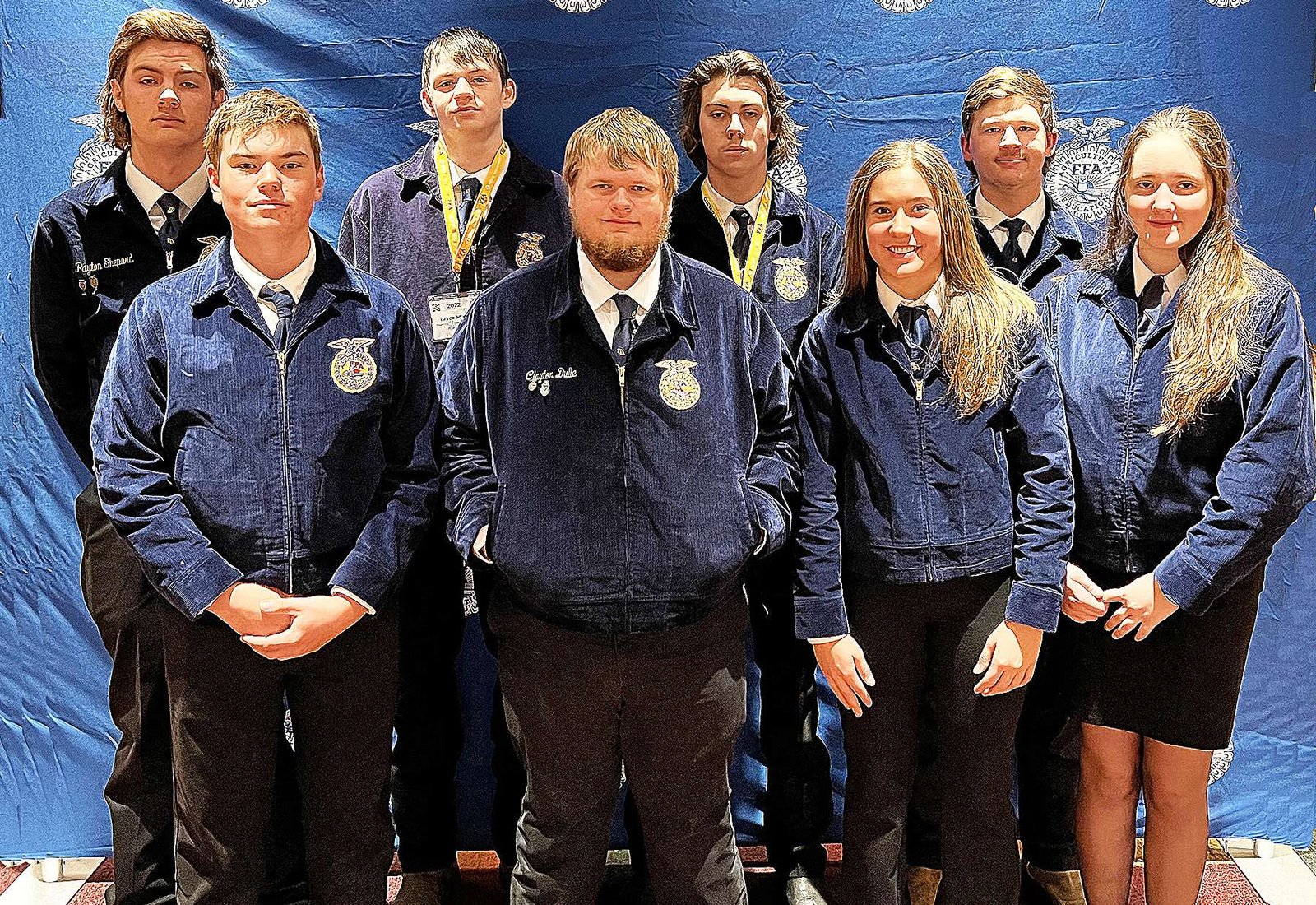 ---
Eight students from the Four County Career Center FFA Chapter recently attended the 95th National FFA Convention and Expo in Indianapolis.
During the convention, FFA members attended several leadership and team building workshops and visited the Teter Retreat and Organic Farm where they raise vegetables year-round for the local community.
There were over 67,000 guests and FFA members present at the convention.
Those attending from the Career Center include (FRONT – LEFT TO RIGHT) Riley Ehlers (Napoleon) Ag/Diesel Mechanics; Clayton Dulle (Edon) Ag/Diesel Mechanics; Maryn Findling (Liberty Center) Veterinarian Assistant; Olivia Joyner (Hicksville) Ag/Diesel Mechanics.
(BACK – LEFT TO RIGHT) Payton Shepard (Napoleon) Diesel Mechanics; Bryce Meyers (Archbold) Ag/Diesel Mechanics; Don Meyer (Patrick Henry) Diesel Mechanics; and Zac Puehler (Wauseon) Ag/Diesel Mechanics.
Jason Elston, Ag/Diesel Mechanics instructor and Denton Blue, Diesel Mechanics instructor accompanied the students.
---