---
1001 NACHTS… A Fulton County Fair staple, the 1001 Nachts swings down with riders on it. (PHOTOS BY JACOB KESSLER, STAFF)
---
By: Jacob Kessler
The Fulton County Fair began this past week on Friday, September 2nd. Continuing until Thursday the 8th, the fair gives a week-long opportunity for family fun in the form of camping, touring of animals, numerous performances and shows, and of course a lot of rides and good food.
Games and rides are once again provided by Poor Jack Amusements out of Milton Indiana.
The company, like always, has brought with them the fun and reliability the fair is famous for. Major rides like the 1001 Nachts, the Black Widow, Fireball, Freakout and Vertigo are the stars of the show.
Kiddie ride staples such as the Carousel, Clown-A-Round, the Happy Swing, Orient Express, and Rio Grand Train are also on hand.
Good food is very easy to find on the midway as well. Almost anything you could think of when fair comes to mind is available.
Numerous craft vendors and local businesses are set up in the various buildings throughout the grounds.
Games are also a popular option as people walk around. Fair staples like the bowler roller, balloon dart toss, cork gun game, basketball games, skee-ball and water shooters are all throughout the midway.
Free attractions are also available such as the Swanton Area Railroad and Model Club display, the Six-Horse Hitch Team, a Classic Car Display, Firefighter Show, and several live music performers such as the Van-Dells and Sinjon Smith to name a few.
Of course some paid entertainment took place as well. 38 Special and Night Ranger performed on Sunday, September 4 followed by Jimmie Allen and Chayce Beckham who performed on Monday, September 5.
The rest of the week will rounded out with the NTPA Tractor and Truck Pulls, a Mini-Tractor and Pick Up Truck Pull, KOI Drag Racing, Harness Racing, and the Power Wheels and Demolition Derby.
The Fulton County Fair is something that everyone looks forward to every year. It brings in people from across county and state lines, sometimes in a big way.
It is almost like an unofficial beginning of the Fall season. This year's fair, the 165th Fulton County Fair, has yet again been a good example of why we call Northwest Ohio home.
Jacob can be reached at jacob@thevillagereporter.com
---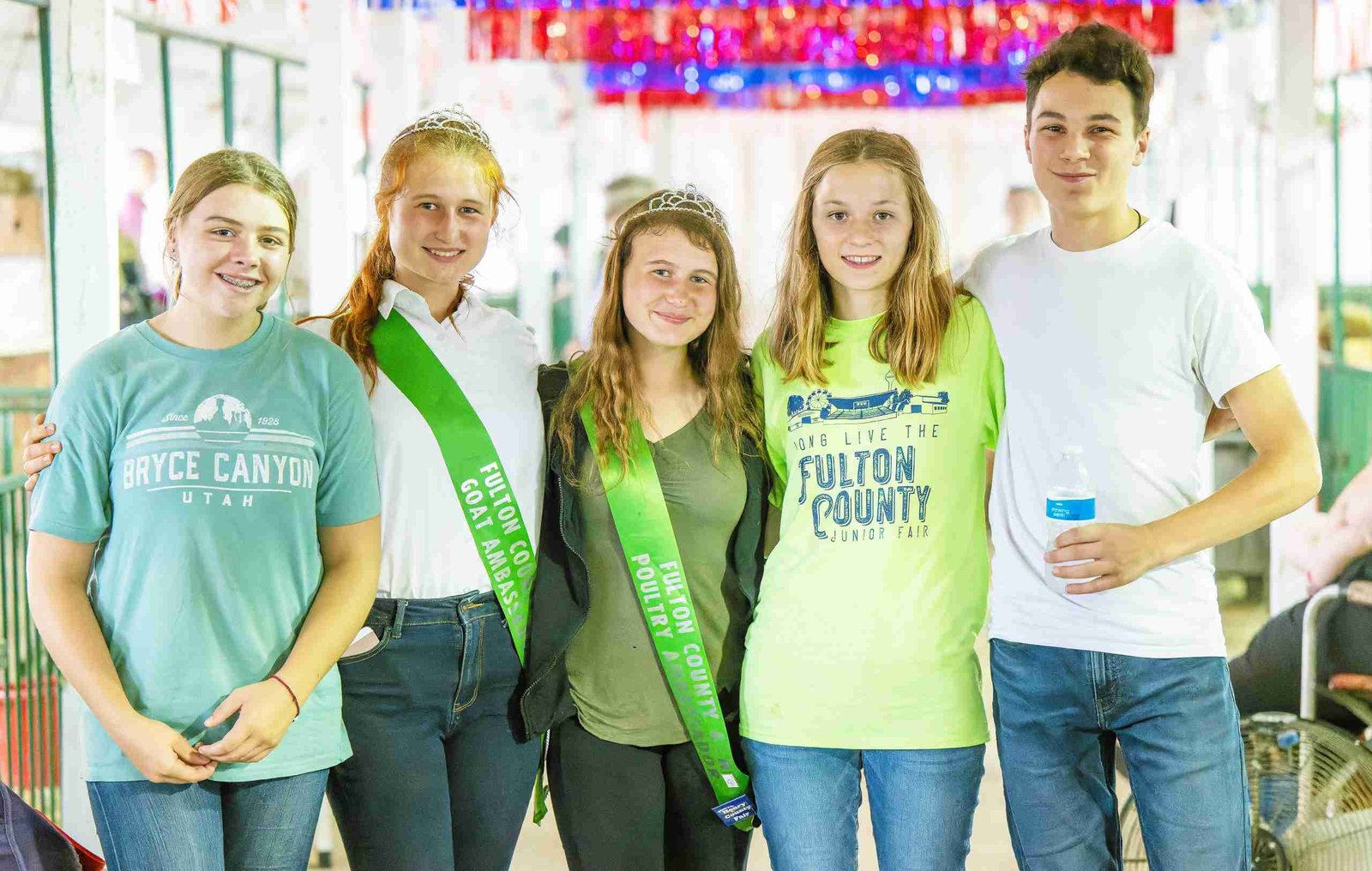 GROUP… Youth members for the Junior Fair stand for a picture. Names are given left to right. Laine Shinaberry, Leah Mishka – Goat Ambassador, Ella Mishka – Poultry Ambassador, Grace Davis, and Nathan Davis.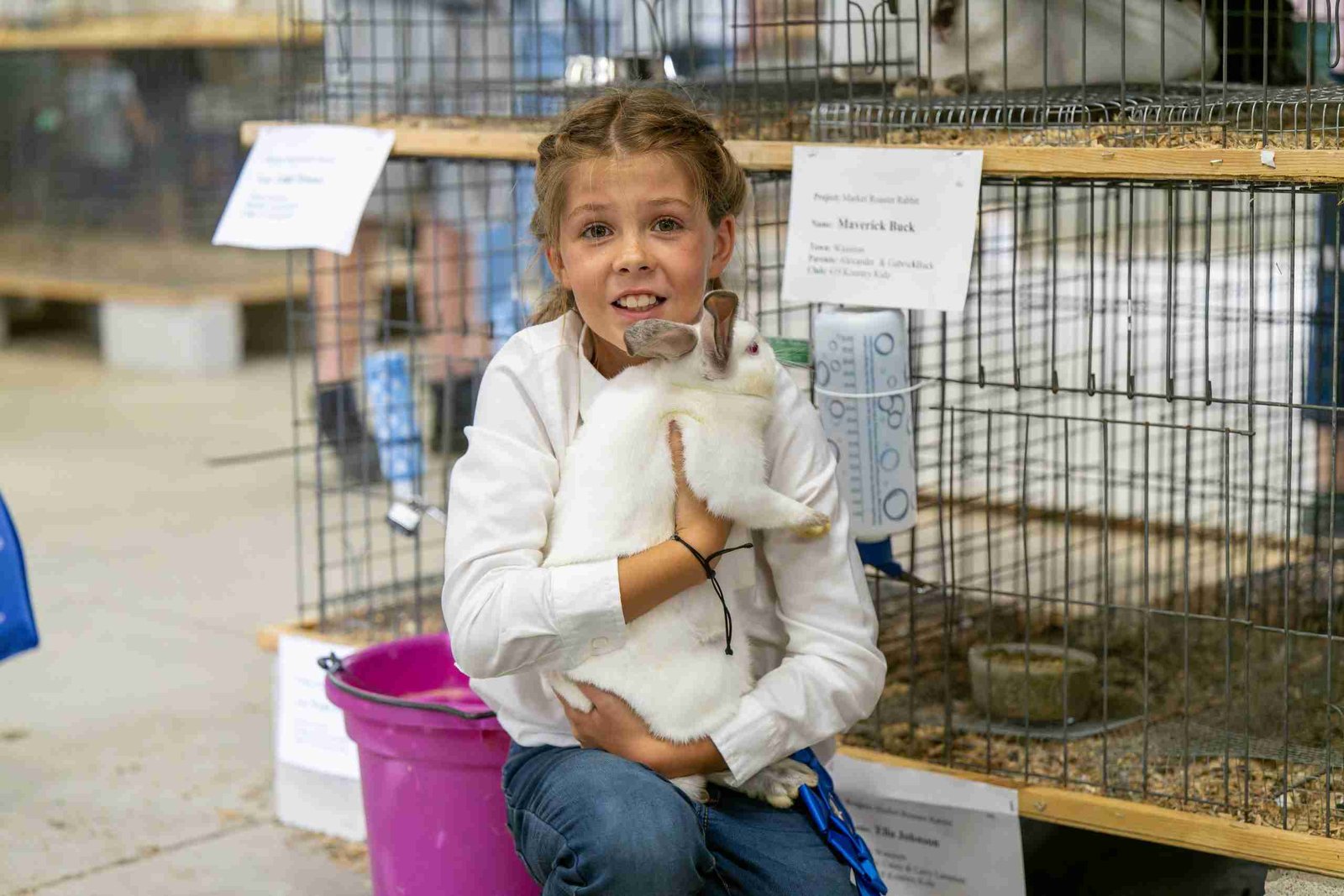 MARKET… Ella Johnson kneels with her rabbit after winning first place in the Market competition.
HI FROM ABOVE… A child waves down while riding the Ferris Wheel.
MINI REX… Alyssa Marvin stands with her rabbit after winning first place in the Mini Rex competition.
SENATOR… State Senator Robert McColley, to the right, stands with Fulton County Clerk of Courts Tracy Zuver.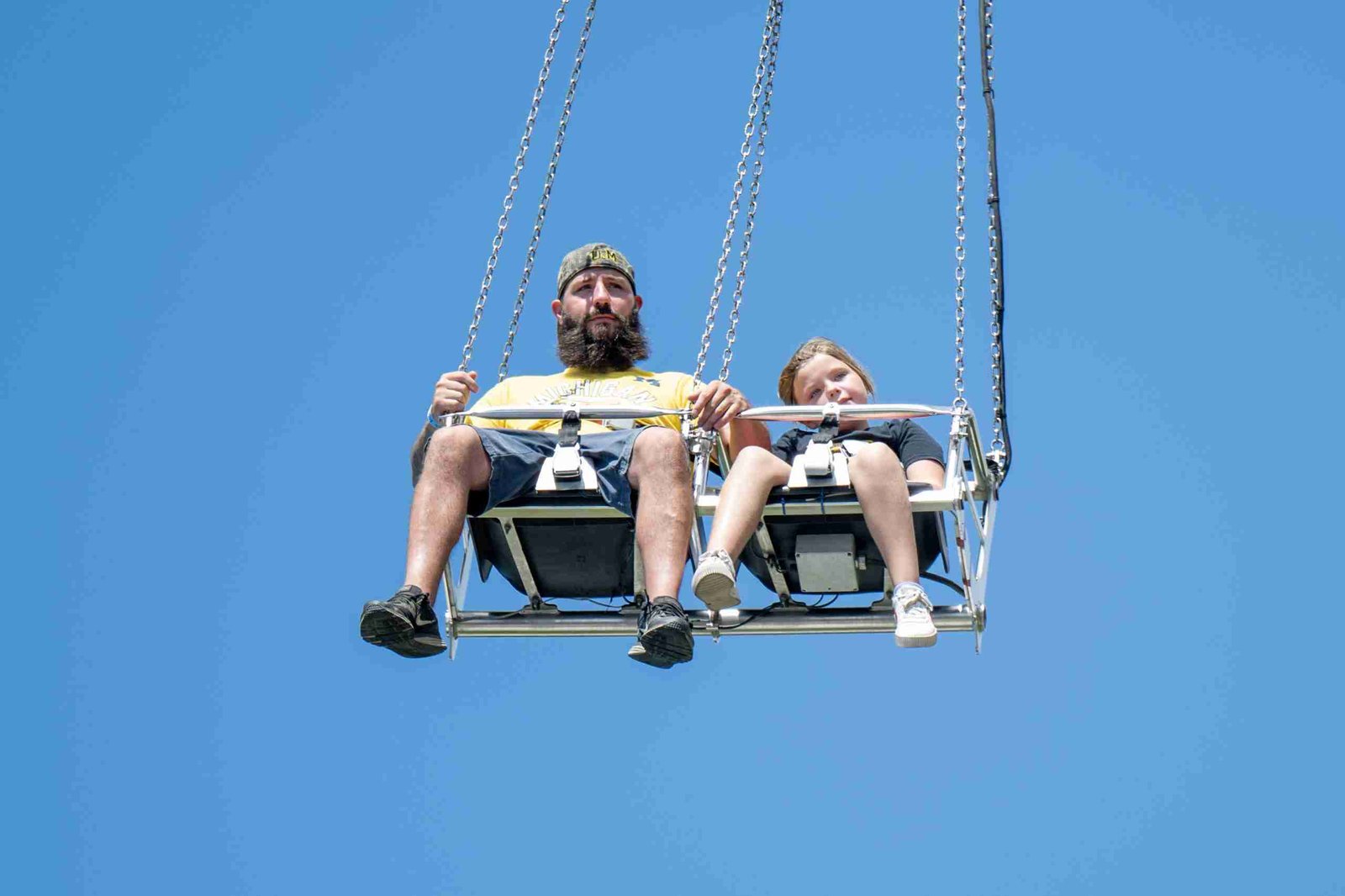 SWINGS… Riders are taken high into the sky as they swing above other fair goers.
---