Members of the Millcreek-West Unity School Board approved a price increase for lunches for the 2016-17 school year during their April 18 meeting. The prices for lunches next year will be:
•Grades K-8 – $2.55 per meal per day ($12.75 per week)
•Grades 9-12 – $2.75 per meal per day ($13.75 per week)
•Adult Lunch – $3.45
•Milk – $0.50
•Breakfast – $1.75 per meal per day
Other items gaining approval included:
•Minutes from the March 2016 Board of Education Meeting
•Financial Statements and Investments for March 2016
•Purchase from Baseball Fund for fundraiser apparel in the amount of $3608.
•Non-renewal of all supplemental contracts for the 2015-16 school year.
•Advertisement for bids for mowing/grounds maintenance retroactive to March 21, 2106.
•Donations:
•The book entitled The Candy Bombers by Andrei Cherney. Donated from the class of 1962 in memory of John Devon Leu.
•$1200 from the Lions Club for scholarships
•$2000 from the Athletic Boosters to the Football Fund for a chute.
•$2300 from an anonymous donor to the Football Fund for helmets.
•The resignation of Lisa Dobbelaere from the Local Professional Development Committee as well as an amendment to Dobbelaere's LPDC supplemental contract in the new amount of $320 due to resignation from the LPDC committee.
•Overnight field trips:
•High school band and chorus – trip to Cleveland (Hard Rock Café, Rock 'N' Roll Hall of Fame) and Sandusky (Cedar Point) – May 31 – June 1.
•Boys Basketball Team – Camp to University of Findlay – June 10-11
•MWU-FFA Chapter for all members (grades 9-12) – FFA Camp Muskingham – July 11 – July 15.
•Graduate Study Requests for reimbursement:
•Wendy Hogrefe – Bowling Green State University, Summer 2016 – 12 Semester Hours.
•Katie Frey – Workshop Worforce Education and Development – Summer 2016 – 3 Semester Hours.
•Sarah Rupp – Defiance College – Summer 2016 – 3 Semester Hours.
•2015-16 Personnel:
•Michael A. Bumb – Local Professional Development Committee Member (to fill vacancy) – $80.
•Jeri Beaverson, Deb Brenner, Lisa King, and Manda Plum – volunteers.
•Karen S. Brown – Substitute Teacher
•One Year Limited Contracts – Marion Allen, Damon Drewes, Katie Frey, Kim Goosman, Wendy Hogrefe, Brittany Meyer, and Lena Miller.
•Three Year Limited Contracts – Samuel Bohnlein, Nathan Massie, and Amber Metzger.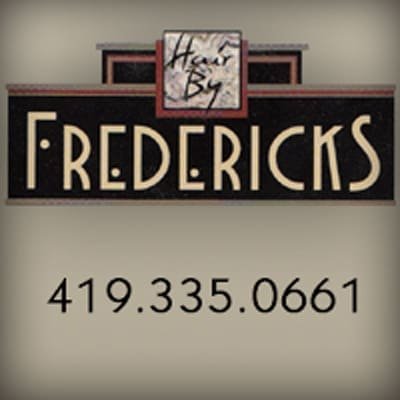 •Continuing Contract – Amy Kuney.
•One Year Limited Contract – Mary Sauder, Cherie Mercer.
•The Retire Rehire Contract for Helen Phillips for 1 year.
•New and/or modified Board of Education policies regarding FMLA Leave, Recording of District Meetings Involving Students and/or Parents, Conflict of Interest, Emergency Situations at School, Food Services, and District-Support Organizations.
•Revenue Increases and Appropriation Modifications.
The next meeting of the Millcreek-West Unity Board of Education will be held on Monday, May 16 at 5:00 PM in the library.
INFORMATION PROVIDED