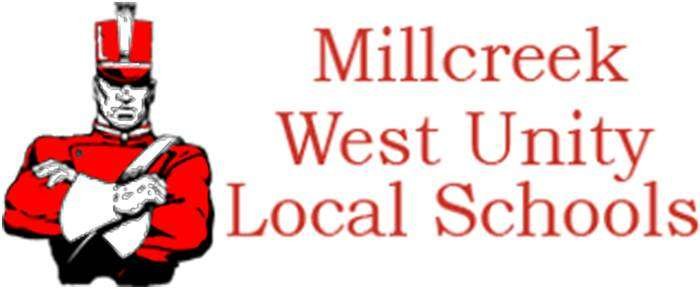 ---
The Millcreek-West Unity School Board held their meeting on Monday July 19th. The meeting was called to order at 7:03am with Board members Brian Wieland, David Chester, Randy Mahlman, and Heather Jones present.
The board moved to approve the minutes and financial statements from the previous meeting in June. The board then approved an agreement with Beilharz Architects, Inc. to design, facilitate, and manage an addition to the K-12 facility.
The board also approved blanket purchase orders for the Toledo Edison, Entrust LLC. Perry Pro, Gordon Foods.
An approval was also given by the board to dispose of obsolete, outdated, and or broken technology equipment, appliances, and machinery for the fiscal year 2022.
Approval was then given to dispose of the following outdating texts: Holt Science & Technology 2005 copyright, ISBN 003025549X Astronomy, ISBN 0030255414 Environmental Science, ISBN 0030255449 Water on Earth, ISBN 0030255422 Restless Earth, ISBN 0030255368 Cells, Heredity, Classification, ISBN 0030255333 Microorganisms, Fungi, Plants, ISBN 0030255562 Forces, Motion and Energy, Glencoe/McGraw Hill: Biology 2000 Copyright.
The board then moved to approve authorization for the Superintendent to sell two district vehicles. The vehicles to be sold are a 2007 Chevy Express Van and 2007 Chevy Express Box Truck.
The board also approved an agreement with the Lockout Company to provide safety equipment to the district, as well as the student/parent transportation and elementary handbooks.
The board moved to rescind the unsigned Junior High Golf supplemental contract that was issued to Issac VanArsdalen on May 10th, 2021.
The following supplemental contracts were then approved for 2021-2022. Connor English as the Varsity Golf Coach with 0 years of experience and Cameron Thompson as the Athletic Trainer with 7 years of experience.
The following employments for 2021-2022 were also approved.Cameron Thompson for computer technology with 10 years of experience with a Master's degree and a one year limited contract.
Karen Kuney as the Elementary Secretary/EMIS coordinator with a one-year limited contract and Savanah Westfall for temporary summer employment at a rate of $8.80 per hour upon completion of BCI and FBI checks.
An overnight stay for the volleyball team from August 11-12, 2021, was approved. Brayden Gorsuch was approved as the Volunteer High School Football Assistant Coach with David Chester being approved as the Volunteer Golf Coach.
The meeting was then adjourned with the next regular meeting of the board taking place on August 16th, 2021, at 6:00pm.
---