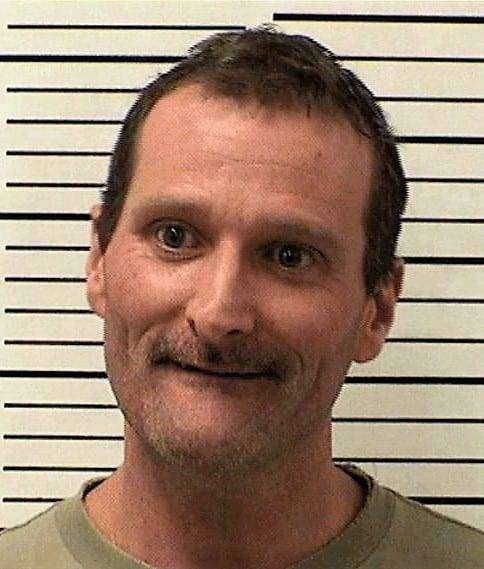 MONTPELIER, OHIO – Forty-Three-year-old Melvin Berry Jr., of Montpelier was arrested Sunday evening, March 4th, after a high-speed chase throughout Williams County.
Taken to the CCNO, Berry who has a long arrest record, was charged with felony fleeing & eluding, driving under suspension, failure to comply, reckless operation, resisting arrest and numerous stop sign infractions.
A Montpelier resident reported glitter was thrown on their car Sunday in which Berry was the suspect. Berry then called emergency services to report that somebody was chasing him.
The Williams County Sheriff's Department responded, finding Berry in his car at Montpelier's Valero gas station.  Berry took off conducting doughnuts in town while flying through stop signs and speeding.
The chase reached speeds over 100 miles per hour on rural county roads before Berry crashed on Williams County Road 4.  The chase then resumed on foot as Berry reached a rural wooded area being pursued by officers from Montpelier, Edon, the Williams County Sheriff's Department and the Ohio State Highway Patrol.
Eventually, authorities caught a defiant Berry, who struggled with officers before being tased and arrested.
---
March 6th, 2018 Message From The Montpelier Police Department:
On March 4, 2018, our agency initiated a pursuit of a gold Trans Am, driven by Melvin Berry Jr. This would be a second pursuit of this vehicle on this day, as the Williams Co. Sheriff's Office initiated a pursuit with this individual, based upon an assist request by Montpelier PD.
The suspect created a high risk for public safety due to erratic driving, high rates of speed, running stop signs, and peeling tires within intersections. The suspect fled at a high rate of speed out of town while being pursued by MPD. A Williams Co. Sheriff's Deputy and a responding Ohio State Highway Patrol unit also became involved in the pursuit. The suspect vehicle became disabled on CR 4 near CR I, where an MPD officer made initial contact with him. The suspect then fled on foot into an open field. MPD was joined by WCSO and OSP in the foot chase, where the suspect was apprehended in the open field near a fence row. Various units from Montpelier, WCSO, and Edon helped set up a perimeter in the area.
He was lodged at CCNO on Felony Fleeing and various misdemeanor traffic charges, including Driving Under Suspension.
MPD would like to thank OSP, WCSO, and Edon PD for their assistance in this apprehension.