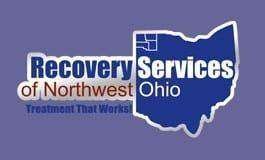 Jackie Carr, a therapist with Recovery Services of Northwest Ohio, will explain the unique challenges presented for family members and friends when a loved one has both a mental health and addiction problem.
She will be talking about the topic at the Tuesday, March 5 meeting of NAMI Four County. The meeting, which is open to the public, starts at 7 p.m. at the ADAMhs Board office, T-761 State Route 66 south of Archbold just north of the intersection with State Route 34.
The focus of her presentation will be an explanation of how mental illness and addiction work together to create special problems for families, what types of treatment are used to help someone with a dual diagnosis, what a family member or friend needs to understand so they can be helpful and supportive of their loved one, as well as some of the things that family members and friends often do that are counter-productive for recovery.
NAMI Four County is an affiliate of the National Alliance on Mental Illness, the nation's largest advocacy organization for improved awareness and understanding of mental illness and its impact on families. The group meets the first Tuesday every month at 7 p.m. at the ADAMhs Board office. Dr. George Williams, a psychiatrist with the Fulton County Health Center, is the scheduled speaker in April.