(PHOTOS BY RICH HARDING, STAFF)
---
By: Nate Calvin
PIONEER – On December 7th, North Central senior Madison Brown become the 16th player and just the fourth girls player to eclipse 1,000 points in their basketball career.
"This means a lot, I have been working towards this goal since my freshman year", said Brown when talking about what this means to her. "All of the time I have put into reaching this milestone speaks for itself. I've had this goal in the back of my head since the sixth grade."
"So being able to finally achieve it on my homecourt in front of my friends and family made it even more special", elaborated Brown.
"Madison works very well with her teammates and is willing to help them to get better in any way she can", said Kim Hutchison, who is in her 1st year as head coach at North Central.
"She shows them things or tells them things that might be open offensively. She understands the game of basketball very well and is willing to help others with learning it as well."
"Madison has really grown as a player. She used to get frustrated at things during the game but know she just keeps working, know that it'll work out for her", continued Hutchison.
"She has become a more rounded player and does a great job of getting others involved by creating and kicking to an open teammate", added Hutchison.
Family has played a huge role for Brown, which included playing with her sister Lindsay during Madison's freshman year. "My family has helped me to reach 1,000 points by being very supportive, but also pushing me", said Brown.
"They have been there with me every step of the way by either taking me to my basketball trainer or taking me to AAU practice."
"Without them pushing me and encouraging me, I would not be the player I am today", added Brown.
Brown has had plenty of accolades through her first three seasons as she was named 2nd Team BBC and 2nd Team District 7 as a freshman, was 1st Team BBC and 1st Team District 7 as a sophomore, and last year she was 1st Team BBC, 1st Team District 7, 2nd Team NW District, BBC Scholar Athlete, and was Honorable Mention All-Ohio in Division IV.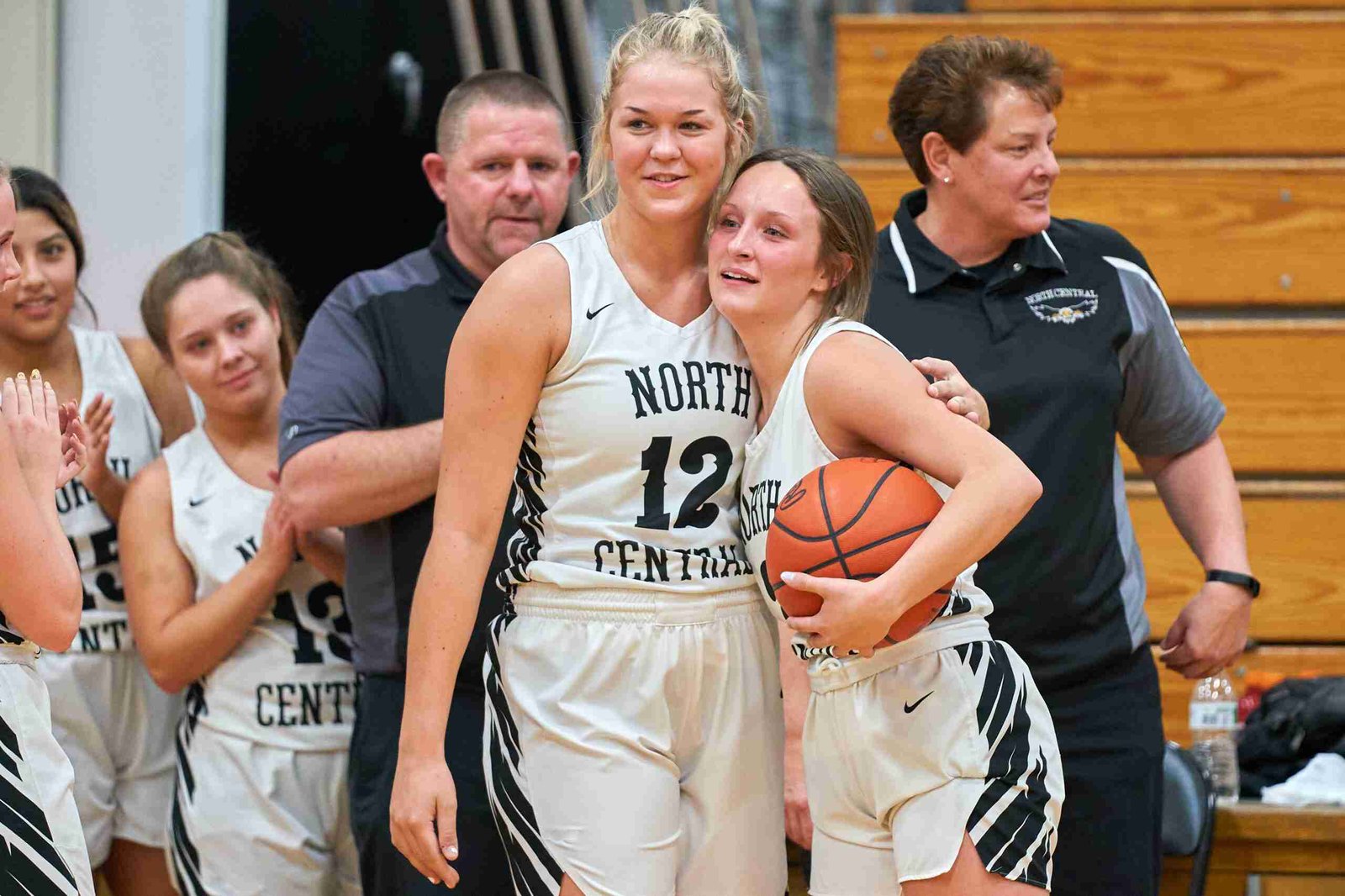 ---
Brown, who was also an important part of the recent success of the North Central volleyball team, is active in NHS, S.A.D.D, Spanish Club, Soar, Student Council, and is the Class Secretary.
When asked if she had any advice for younger players Brown said, "Set goals, attend as many basketball things as you can, and have confidence."
"Getting in the gym and just shooting a couple shots on your day off can help make you better"
"Just having the drive and determination will open so many doors for a young player's career. "I didn't accomplish this by only shooting or practicing once a week." "I was in the gym whenever it was available", she explained.
"My biggest take away is to cherish every game you get", said Brown when looking back on her career.
"You never know when it will be the last time you step on the court. Be determined and set high expectations for yourself."
Brown has committed to Bluffton University to continue her career and major in Early Childhood Education.
Nate can be reached at sports@thevillagereporter.com
---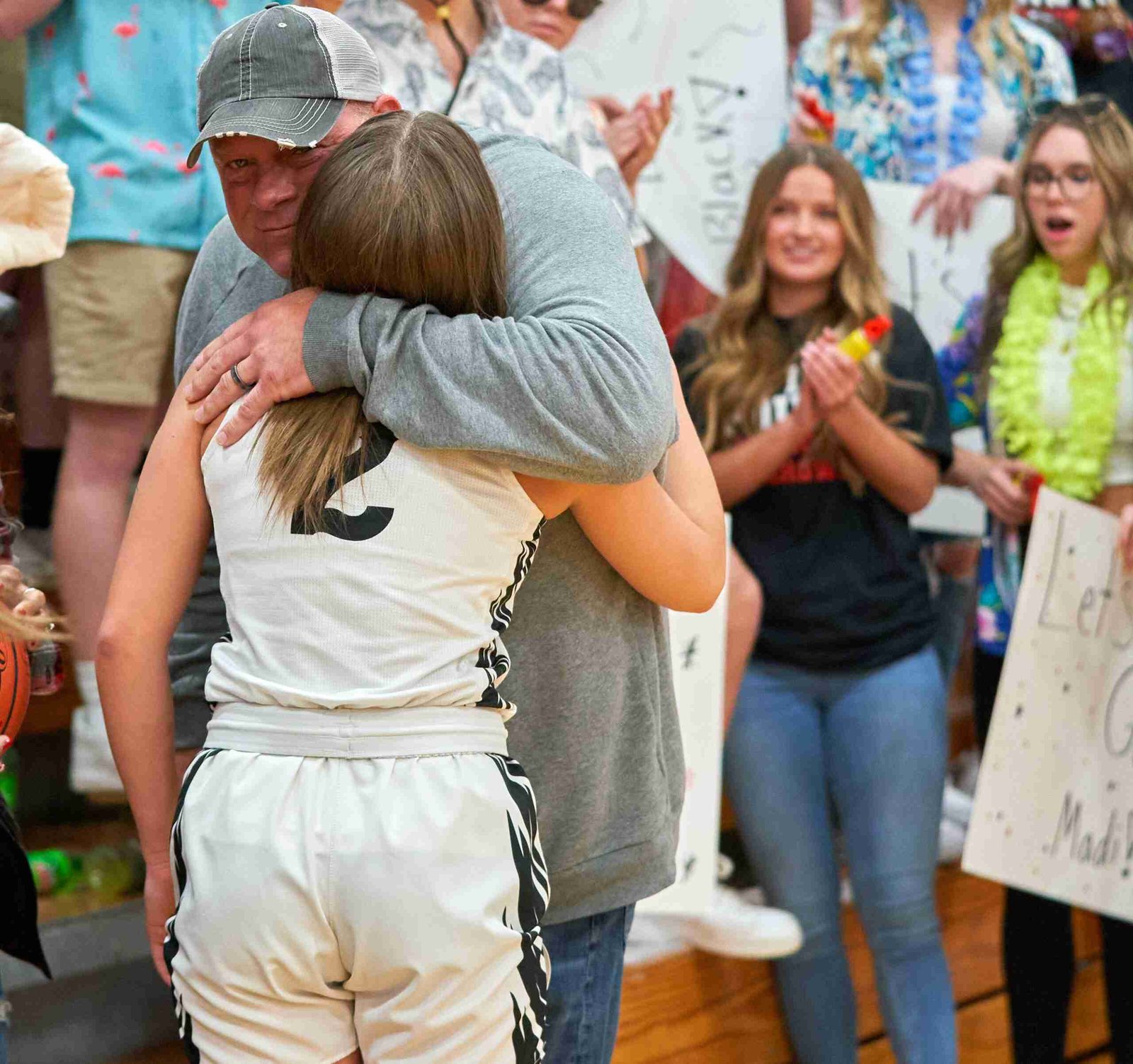 ---