---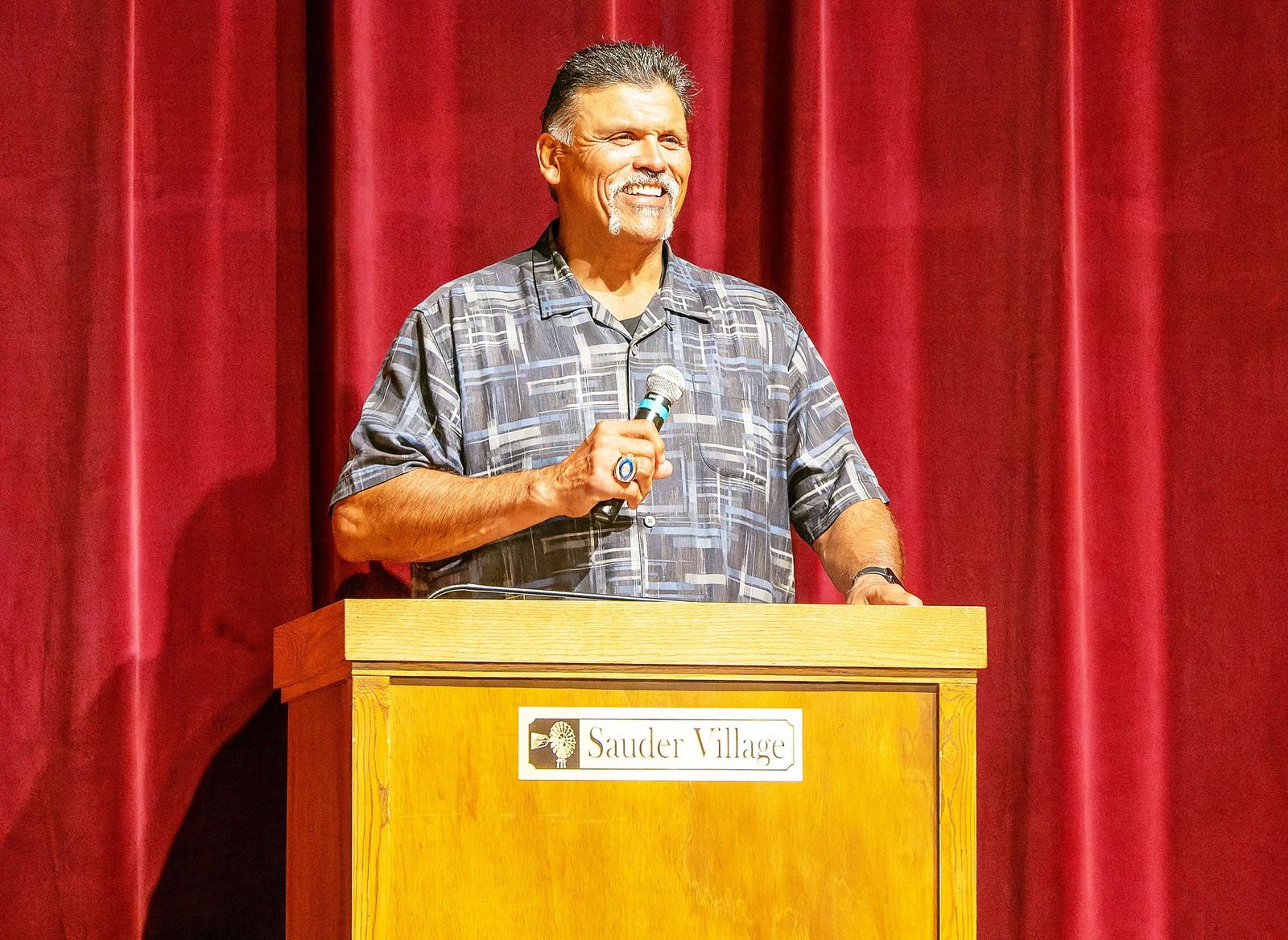 MUÑOZ … Anthony Muñoz, widely considered to be one of the greatest offensive lineman in NFL history, delivers a message at Founders Hall for the Pettisville Man Cave Ministries. (PHOTO BY JACOB KESSLER, STAFF)
---
By: Jacob Kessler
The Pettisville Man Cave Ministries hosted Pro Football Hall of Fame member and former offensive tackle for the Cincinnati Bengals Anthony Muñoz. The event took place on Wednesday, October 5th at Sauder's Founders Hall.
The Pettisville Man Cave Ministries group is an independent, non-denominational, Christian, not for profit group. It is made up of men from around the area that come together on Wednesday nights for fellowship, prayer and fun.
---
Please login to view this news story.  Not currently a subscriber?  Obtain seven days of website access along with the current full color E-Edition (same as the print edition) for just $2.00.