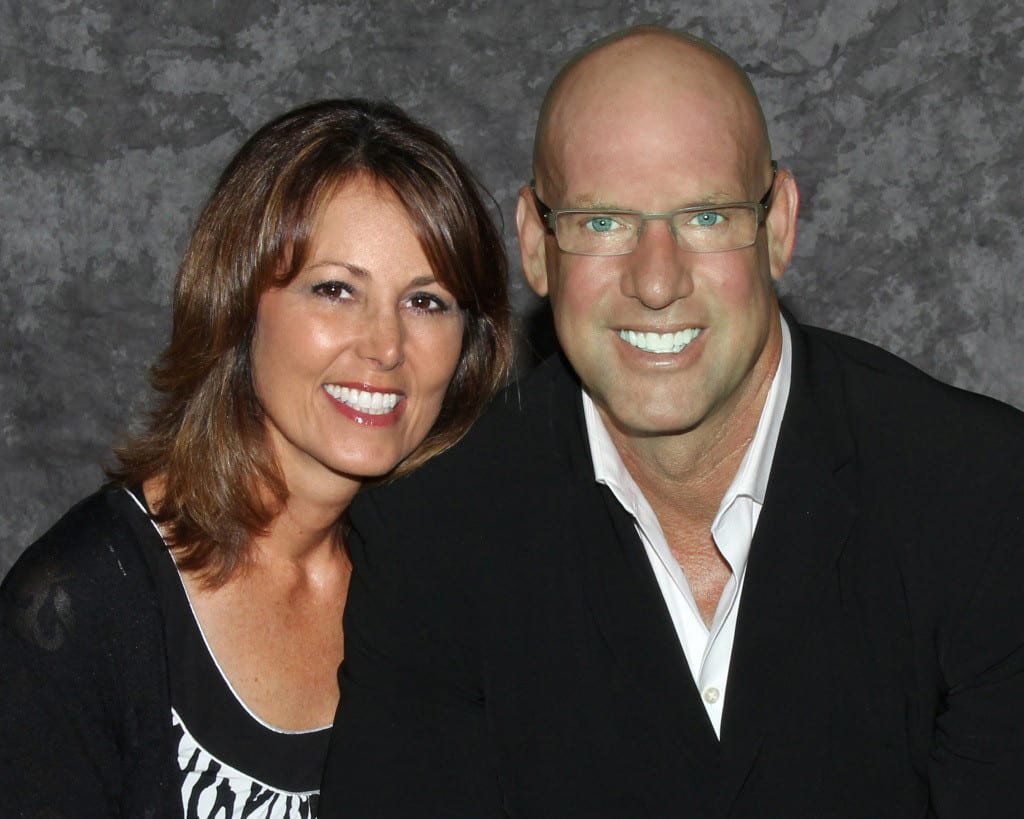 Angola, Ind. – The Cameron Hospital Foundation announced today that it has received its first major gift toward Phase II of the "Campaign for Cameron." Todd and Traci Saylor recently announced they will pledge $30,000 to support the Emergency Department Gathering Space, which is currently under construction. "The hospital is one, if not the most important economic driver a community can have," said Todd Saylor. "My family is very proud to be a supporter of not only Cameron, but of our community as a whole."
Todd and Traci Saylor, both of whom grew up in Steuben County, have been the owners of PayServ Systems Incorporated since 2003 and have been in the payroll business since 1994. They employ approximately 50 people and have offices in Angola, Indianapolis, Sarasota, Florida, Boston, Massachusetts, and Fresno, California and provide services nationwide. Todd Saylor has a long history with Cameron, having served on the Cameron Hospital Foundation Board for seven years. "I really enjoyed my time on the board," said Saylor. "It really highlighted the important factor this hospital plays in our community."
"The Saylor's gift kicks off Phase II of the campaign for us," said Laura Lutterbeck, Cameron Hospital Foundation Executive Director. "We truly appreciate their support of a service (the Emergency Department) that surely touches all members of our community."
The Saylor's have three daughters, Courtnee, Kendra and Kara, and one grandson, Saylor. They are strong community advocates having supported the Steuben County YMCA, RISE, Project Help, the Boy's & Girl's Club and Angola High School over the years.
Phase II of the building project includes demolition of the old structure, renovation of the current Emergency Department (ED), an addition to the ED that will double its size, the renovation/creation of administrative offices and the completion of landscaping and parking lot projects. "We couldn't be any more fortunate than to have this institution as a face of our community," said Saylor. "Excellence in care demonstrates excellence in the entire community."
For more information, or to contribute to the Campaign for Cameron, call (260) 665-2141 ext. 5337.
INFORMATION PROVIDED