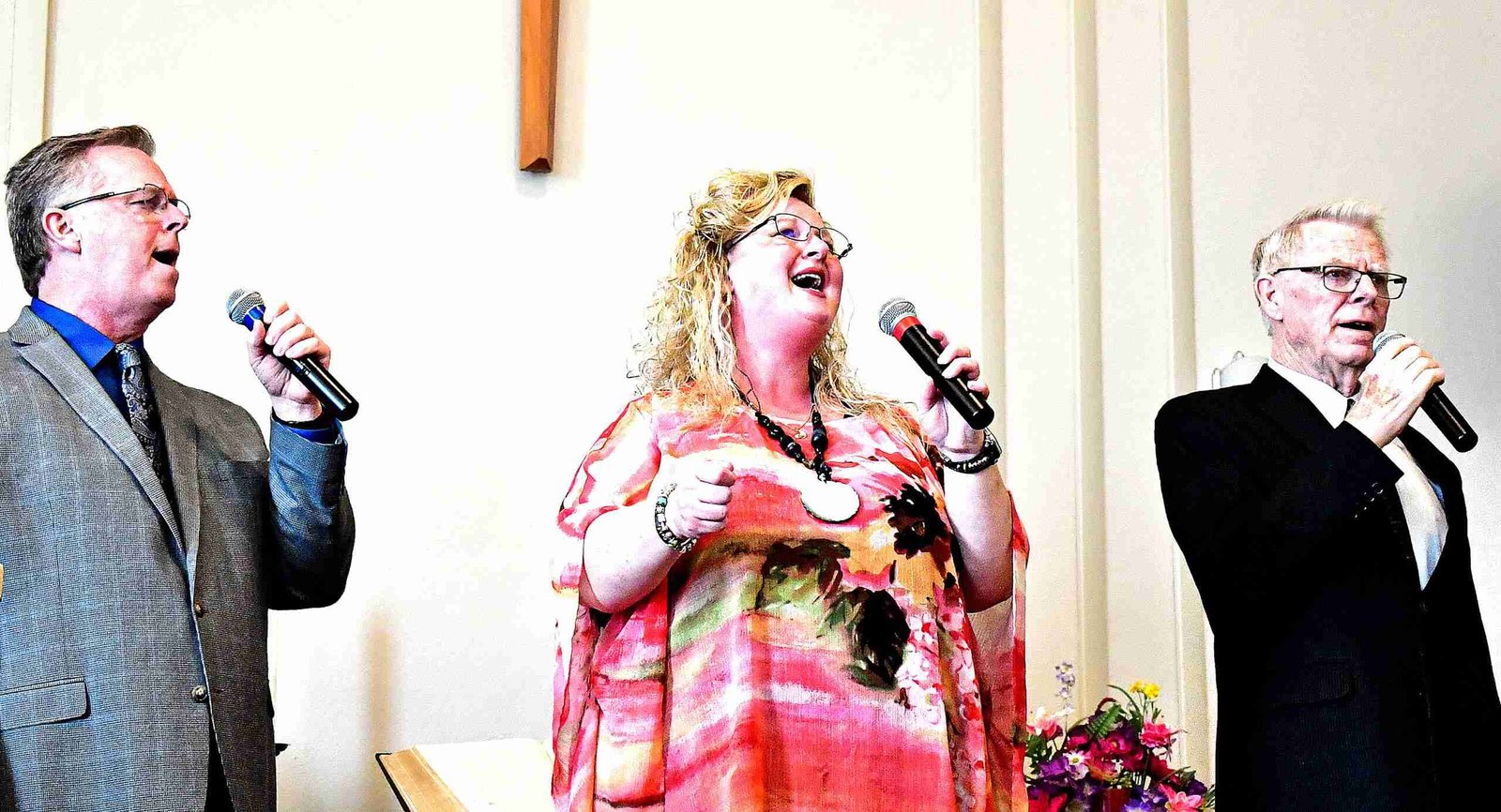 SONG … Souls Harbor performs music from their albums. Many members of the church and guests were present to hear the sound and testimony shared by trio member David Brown. (PHOTO BY LINDSAY PHILLIPS, STAFF)
---
By: Lindsay Phillips
Souls Harbor is a southern gospel group consisting of three members, Joy Brown, Lead, David Brown, tenor, and Ron Brown, baritone.
Based out of Southeast Michigan, the group's goal is to share the good news of the gospel of Jesus Christ through song and personal testimony.
Formed in 2000, Souls Harbor has served its surrounding local churches. In the last few years, they have begun to extend their ministry by releasing songs to radio, which have been charted to Radio DJ's across the country.
The trio has appeared at the National Quartet Convention's Artists Showcase, Dollywood's HarvestFest, The Biblical Times Theater in Pigeon Forge, and the God and Country Theater in Branson.
For this trip, the group is traveling to local Wauseon Zion United Methodist Church.
On May 1st, at 4:00 p.m. the Wauseon United Methodist welcomed Souls Harbor with open hearts to hear not only their music, but a small testimony from trio member David Brown.
Following a great performance from Souls Harbor, guests were welcomed to enjoy food provided by the church and fellowship.
Lindsay can be reached at publisher@thevillagereporter.com
---