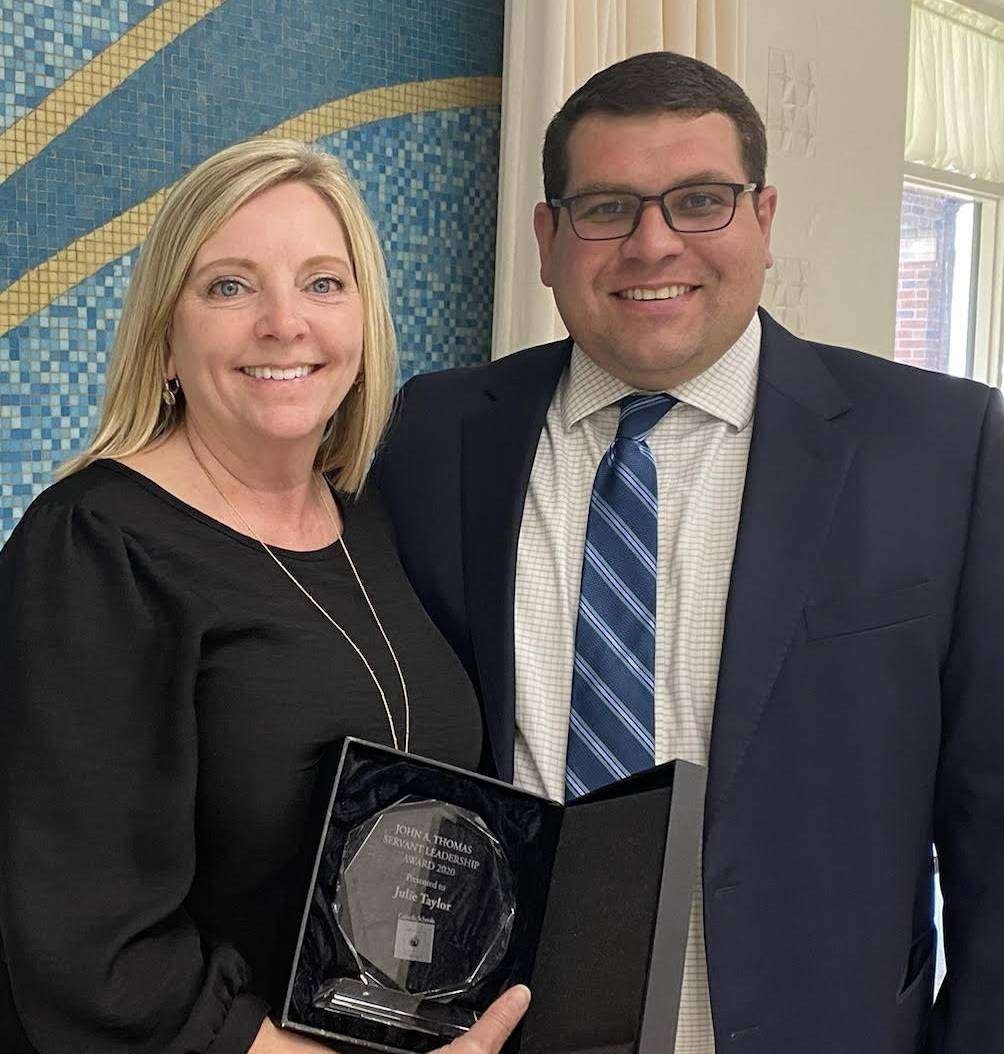 Pictured is Mrs. Julie Taylor, Principal of St. Mary School, receiving the John A. Thomas Leadership Award for Servant Leadership from Mr. Matthew Daniels, Senior Director of Catholic Education of the Diocese of Toledo.
Mrs. Taylor was the 2020 award recipient. She has devoted her career to Catholic education and embodies the idea of servant leadership.
Father John "Arch" Thomas was a priest in the Diocese of Toledo from 1962-1999. During that time, he served the Church as a high school teacher, principal, pastor and the diocesan superintendent from 1975-1990.
He loved the Church and served with quiet integrity and provided great leadership in all of his ministries.
The John A. Thomas Leadership Fund was established in 2000 to honor Fr. Thomas' memory by recognizing those who exhibit exceptional leadership as Catholic school administrators in the Diocese of Toledo and continuing, in some way, the mentoring, support and assistance which Arch so readily offered to those striving to achieve their potential.
One outstanding Catholic school administrator is selected annually. This person must have served at least 10 years as a Catholic school principal, and must demonstrate exceptional commitment and competence, and be seen as an outstanding leader by his/her peers, school community and diocese.
An award and a monetary gift is awarded to the recipient. Due to the pandemic, Mrs. Taylor only recently received the award that was announced one year previously.
The 2021 recipient is Mary Obringer, Principal of New Washington St. Bernard School.
---