---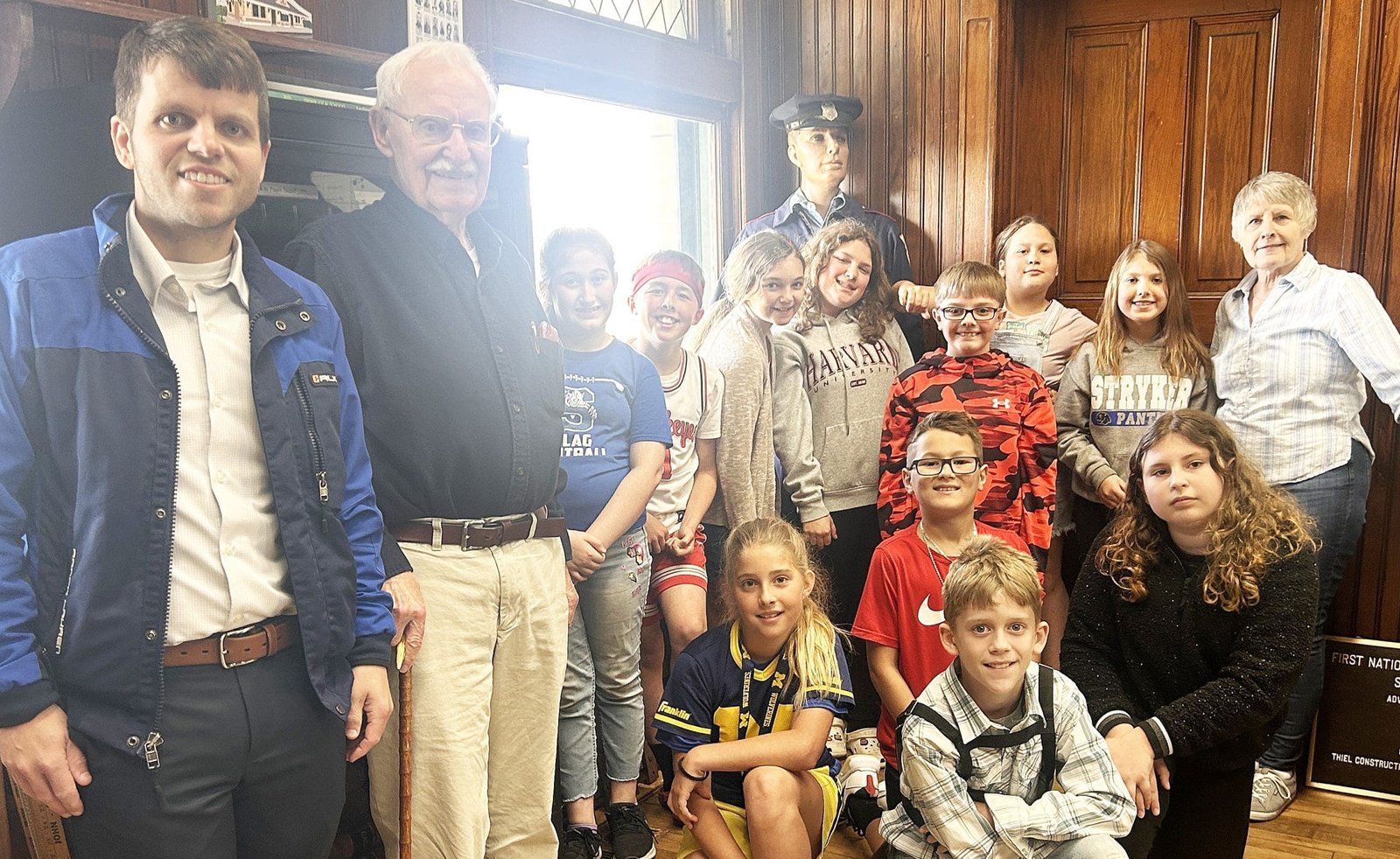 LOCAL HISTORY LESSON … Mr. Blake Burkholder's 4th-grade classes took a walking field trip to the Stryker Depot to learn early local history.  (PHOTOS BY AMY WENDT / THE VILLAGE REPORTER)
---
By: Amy Wendt
Stryker Local School's 4th-Grade Class traveled on foot to the historical Depot to hear a local history lesson by the Stryker Area Heritage Council on May 17.
The presentation "ties in directly to what we learn about Ohio statehood, early settlement, transportation systems, productive resources, and entrepreneurship," commented Stryker 4th-grade Math and Social Studies teacher Blake Burkholder.
---
Please login to view this news story.  Not currently a subscriber?  Obtain seven days of website access along with the current full color E-Edition (same as the print edition) for just $2.00.