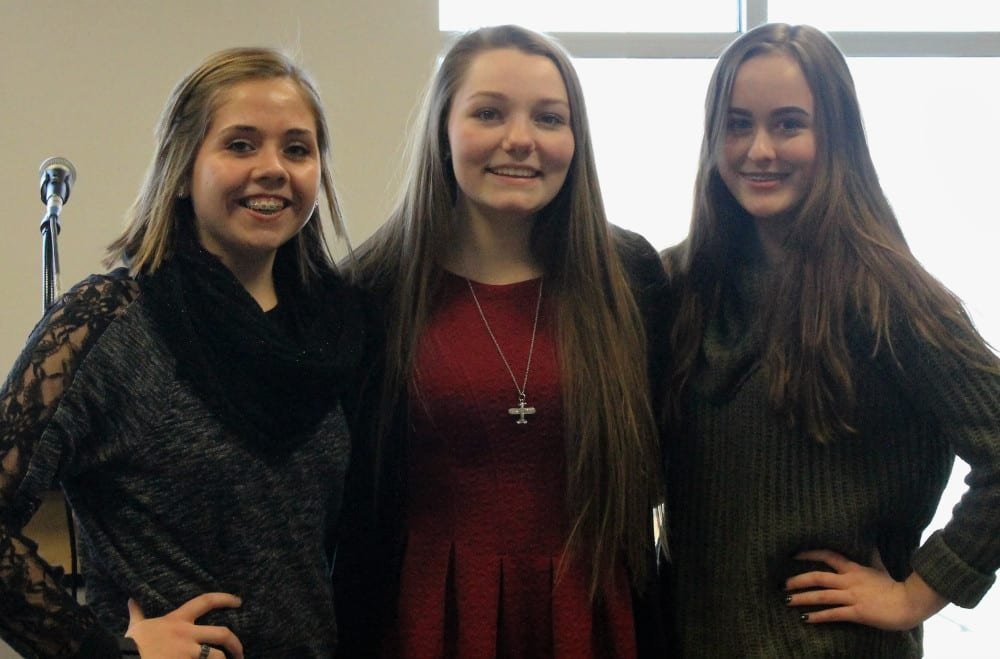 By: Bill O'Connell
THE VILLAGE REPORTER
On Tuesday, February 23, 2016, the Swanton Rotary held a speech contest in the media center of Swanton High School for Swanton High School students. The speech had to be related to Rotary International's Four Way Test, four questions all Rotarians use as an ethical guide for their personal and professional relationships. The questions are as follows. Is it the truth? Is it fair to all concerned? Will it build goodwill and better friendships? Will it be beneficial to all concerned?
Eight students competed and gave their speech in front of a panel of four Swanton Rotarian judges and as well as some fellow students and selected faculty.
Soon after the final speech the top three orators were selected. Alison Burch was declared the winner with Mikayla Rochelle taking second place and Grace Kitzmiller finishing third.
Alison will now move on the next level of competition which will be held on March 19th, 2016 at the Niswonger Performing Arts Center of Northwest Ohio in Van Wert.
Bill O'Connell may be reached at
publisher@thevillagereporter.com