---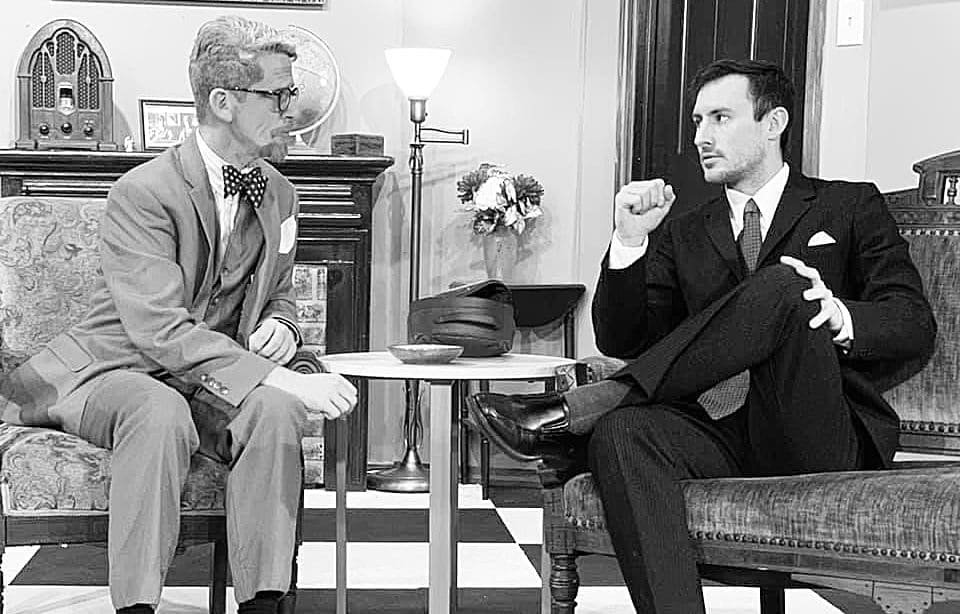 (Left to right – Denver Henderson and Kevin Smith)
---
"Freud's Last Session" is the first show of the 2023 season for Williams County Community Theater, which will be performed at Father John's, Bryan due to the current renovation in progress at the theater.
This is a show in which Freud's Last Session picks up with Sigmund Freud (Henderson) on the eve of the Second World War and the end of his life, as he invites the iconic author C.S. Lewis (Smith) for a debate over several issues.
Opening is February 24, 25, March 2, 3, and 4 at 7:30 p.m. and Sunday March 5 at 2p.m. At the door tickets are $14 with 2023 season tickets available for $50 for four season shows.
Information regarding the donating for the renovation project will be available, for questions please call 419-636-6400 or send your donation for the $750,000 project to WCCT, P O Box 465, Bryan, OH  43506.
See you at the show. (This is not a dinner theater performance)
---