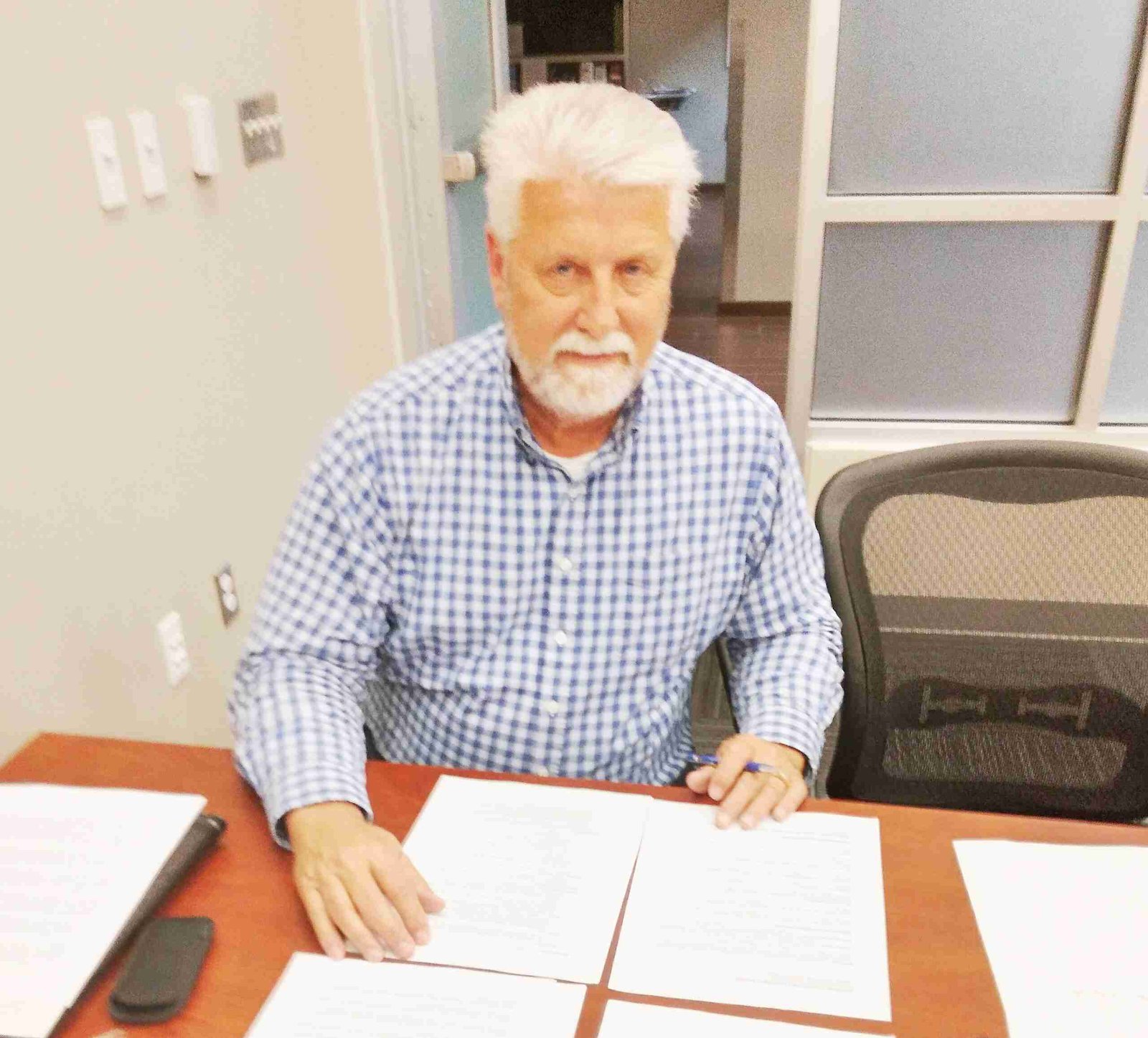 APPOINTEE … Bart Westfall, pictured, and Sean Rupp will work as liaisons with Landbank on developing housing opportunities. (PHOTO BY DANIEL COOLEY, STAFF)
---
By: Daniel Cooley
The Williams County Port Authority meeting on May 25 began with roll call. ewBoard members David Newcomer, Dawn Fitzcharles, Bart Westfall, Sean Rupp, Tyson Stuckey, Dick Reed and John Drinnon, were in attendance.
The board members approved of the meeting minutes from March 23 and the special meeting from May 13.
The board also approved of the following election of officers: David Newcomer as chairman and Dawn Fitzcharles as the secretary.
Newcomer discussed an opportunity to work with Landbank. He met with the company on the possibility of using lots that Land Bank has acquired to construct housing.
Newcomer said that there are a lot of issues to be resolved, including cost and getting lots cleaned up and ready for development. Land Bank has been working on guidelines for housing.
The board then approved of Westfall and Rupp to work as liaisons with Land Bank
Newcomer discussed the need to form and agreement between the Port Authority and the villages of West Unity and Holiday City.
Both villages are still working towards completion of engineering and cost estimates for their subdivisions. Holiday City does not have zoning, so that will also need to be discussed.
Newcomer stated that both Bryan and Montpelier have had engineering work done, so that is a big progress step for the Port Authority.
Newcomer also said that there are construction companies that are interested in housing construction, but will want to see some action.
That action will be in the need for the Port Authority to raise money. Once an amount is set, the port Authority will need to find out how much they can borrow and how much money they will need to raise.
Some that the Port Authority has talked to would be interested in funding a house, but there is a need to find lots, first.
"There is a market (for building houses), if we can find the right places," Rupp said. "We need to make sure (that the available lots) are done right, so that they're buildable."
Newcomer said that the Port Authority needs to meet with banks to see what they expect and what the details are on costs. That also means pinning down the cost on developing subdivisions.
Newcomer said that in the near future, they will need to have a executive session to discuss how much will be needed.
Various members of the Port Authority discussed the need to start with constructing a small number of small houses.
A small number of people from Landbank were at the meeting and they agreed that starting with constructing a small house and a small number of houses would be doable to start with.
The Port Authority then voted to adjourn. The next meeting will be June 22, at 5:30 p.m.
Dan can be reached at publisher@thevillagereporter.com
---