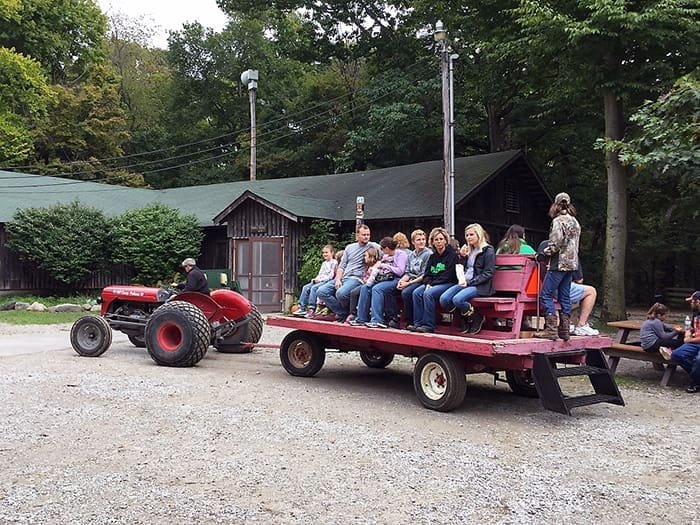 ---
On October 1st, Celebrate Camp open house will take place at 4-H Camp Palmer near Fayette.
EVERYONE is invited for the festivities. Activities will run from noon-4 p.m. and a free will donation lunch will be served from noon-2pm. The camp store will also be open.
There will be fun family activities including: zip line, climbing wall, nature center, archery, canoeing, ga ga ball, putt putt, hayrides and more!
Celebrate Open House will take place at 4-H Camp Palmer located in Fulton County. 26450 County Rd. MN, Fayette Ohio 43521 located adjacent to Harrison Lake State Park.
4-H Camp Palmer is owned and operated by eleven counties in northwest Ohio and is an outreach of Ohio State University Extension.
---
The 4K at 4-H Camp Palmer will take place on Saturday, November 4, 2023. This event is sponsored by Friends of Camp Palmer beginning at 9:30 am.
Runners, walkers, camp enthusiasts welcome! All registered participants will have access to multiple activities including zip line!
All proceeds will go toward enhancing the camp experience and grounds for thousands of youths to enjoy, learn, and grow. Register: https://rb.gy/dou48
Please join us! Contact Kristy: Helberg.4@osu.edu or Bill: goodson.34@osu.edu for any questions call 419-237-2247.
---