---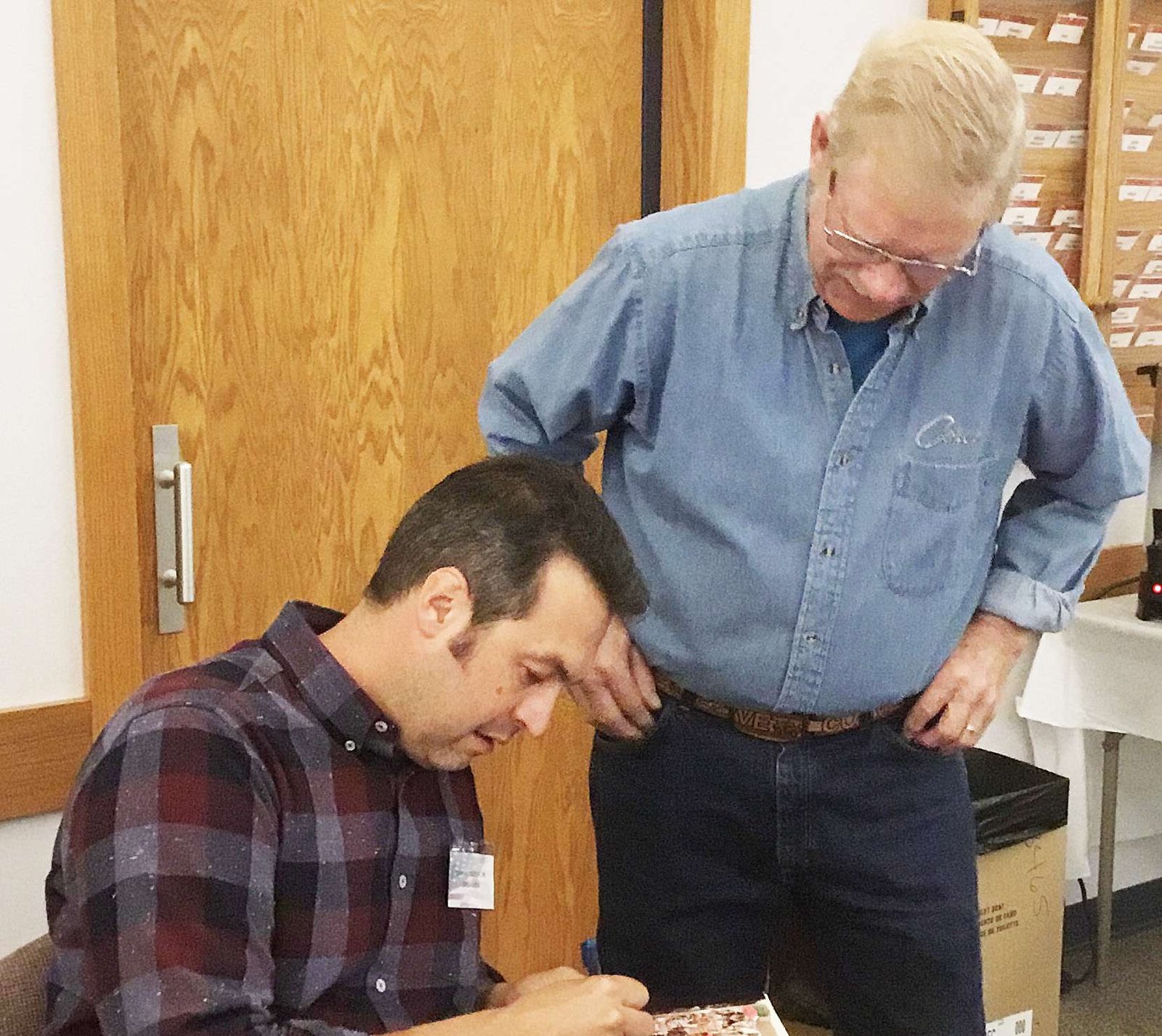 AUTOGRAPH … 2022 Prayer Breakfast attendee Burnell Bauer had brought along his copy of the book A Passion for Victory, to get Sam Hornish, Jr.'s autograph. Burnell is in the book in a crowd picture so Hornish signed that page. (PHOTO BY REBECCCA MILLER, STAFF)
---
By: Rebecca Miller
Tuesday morning, September 27, 2022 greeted those driving to Wesley United Methodist Church with a gray drizzle, but it did not stop a large number of area residents and elected officials from gathering to pray and hear some inspiring words from Sam Hornish, Jr.
For someone who says he feels much more comfortable behind the wheel of a racecar than in a public speaking engagement, Hornish did well in sharing his heart.
---
Please login to view this news story.  Not currently a subscriber?  Obtain seven days of website access along with the current full color E-Edition (same as the print edition) for just $2.00.