---
ICE CREAM … A popular shindig spot was the Tropical Freeze truck from Ridgeville Corners. Not only were they selling delicious items on the menu, but they also offered cookies with dippable frosting. (PHOTOS BY LINDSAY PHILLIPS, STAFF)
---
By: Lindsay Phillips
Archbold Area Chamber of Commerce held their second annual Shindig on July 22 beginning at 4:30 p.m. Community members, friends and family were welcomed to attend a evening filled with summer fun at Ruihley Park in Archbold.
The southwest side of Ruihley Park had three bounce houses for kids, including an inflatable Jousting Ring.
Underneath the smaller park shelter was face painting, and kids' crafts. Young ones enjoyed making their own sun visor.
Attendees were able to enjoy delicious ice cream from the Tropical Freeze truck where they had multiple options of slushies, ice cream, and flurries.
Archbold Lions Club set up a cookout inside the park pavilion, providing hot dogs, hamburgers, chips and drinks for a small cost.
To end a splendid evening, a movie in the park was provided. A showing of "Moana" began at 6:30 p.m. and a popcorn and candy booth was available during the movie.
Lindsay can be reached at publisher@thevillagereporter.com
---
COOKOUT … Archbold Lions Club held a cookout in the park pavilion with burgers and hot dogs. All money raised from the cookout will be used for Archbold Community Betterment.
MOVIE … Disney's well-loved movie, "Moana," was shown at 6:30 p.m. in the park for free, with a movie snack booth available.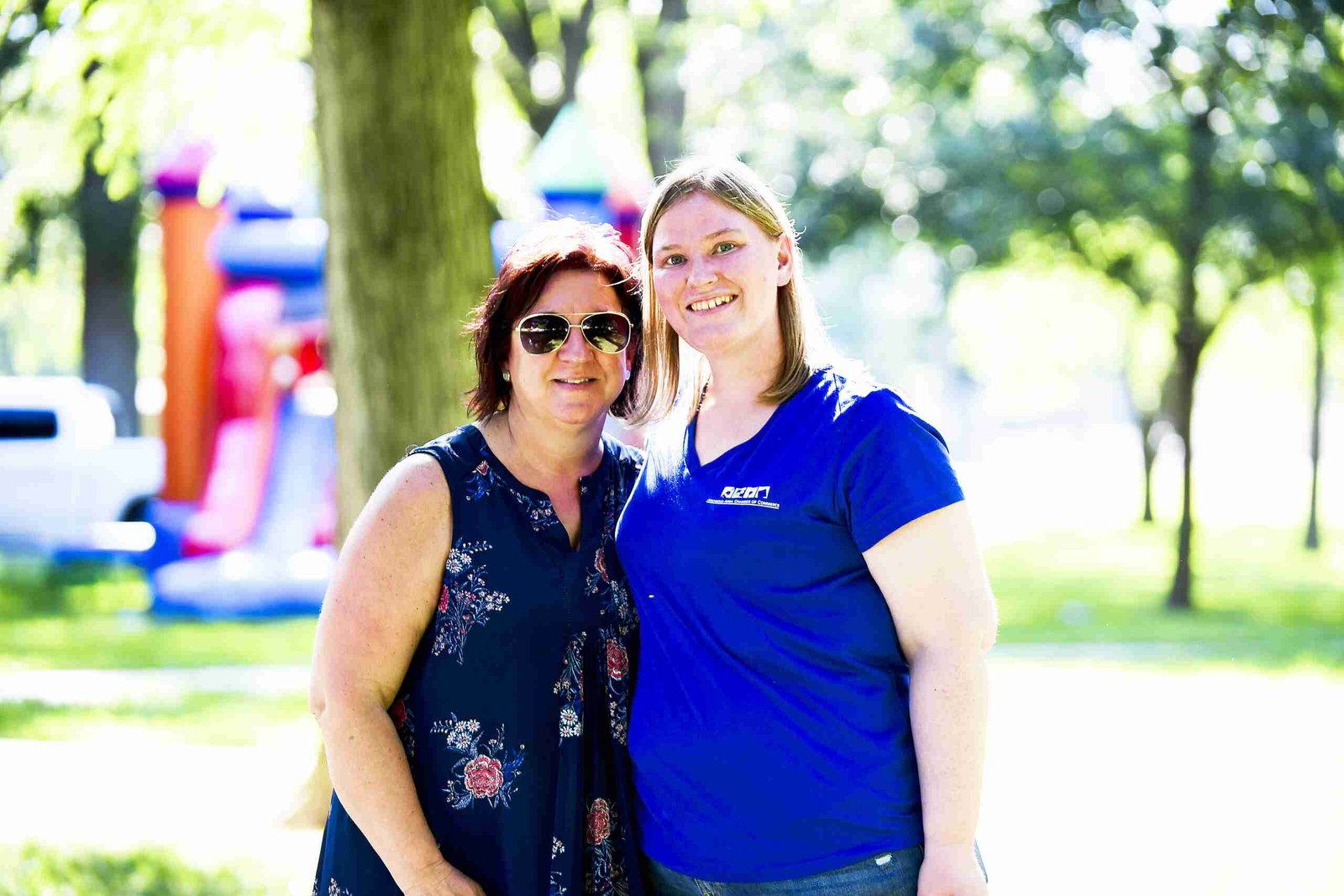 SMILES … Archbold Chamber of Commerce Executive Director, Rhonda Leininger and Brittany Prielipp pictured smiling as they hold down the Movie Snack Booth before the showing.
---