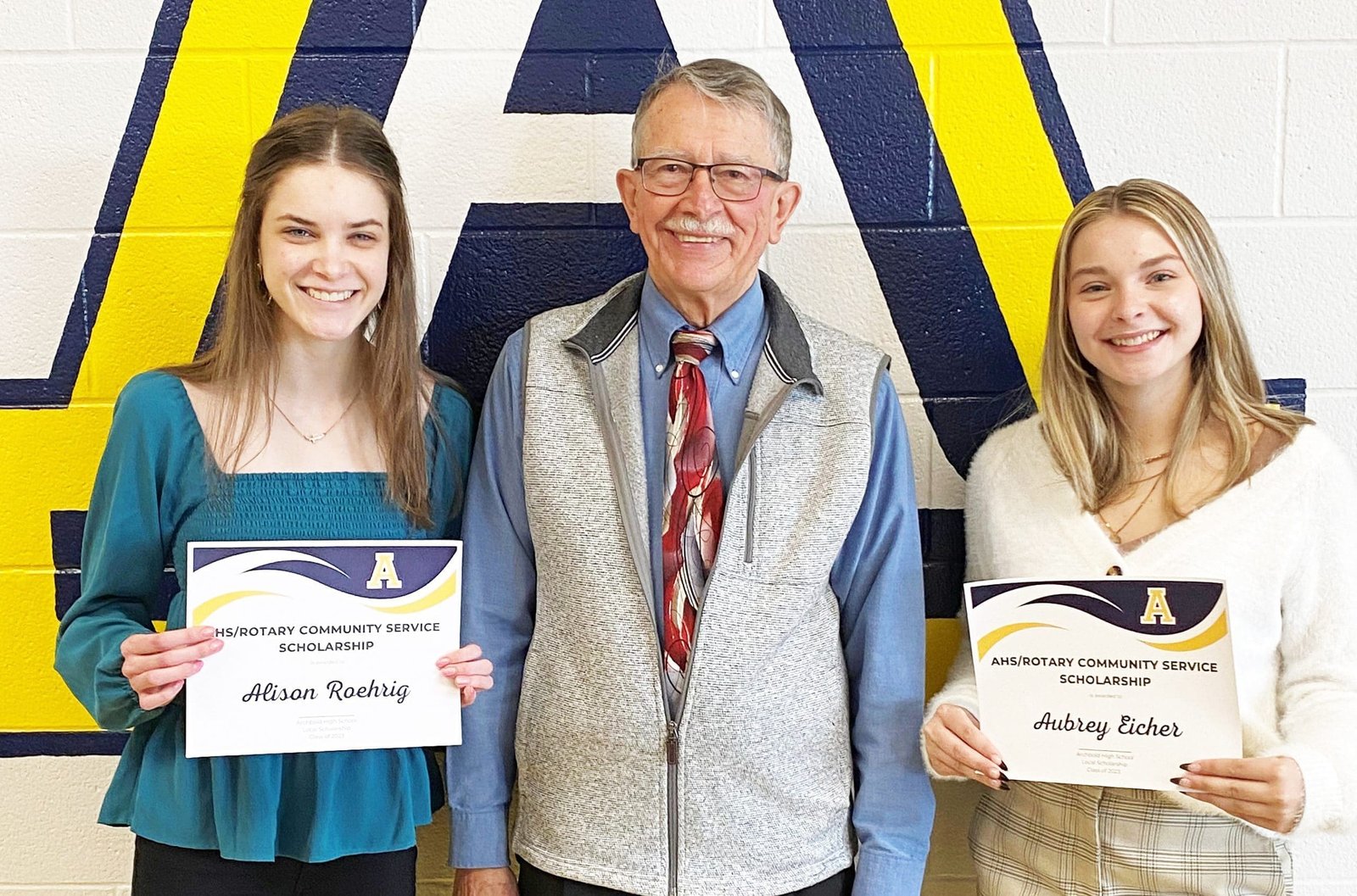 ---
Archbold Rotarians, led by Barb Britenriker, prepared the year-end breakfast to celebrate the high school's FCCLA (Family, Career and Community Leaders of America) club for their service and award $500 college scholarships to two of the club's seniors.
Rotarians have supported and encouraged the club's projects for a number of years now as an extension of Rotary's commitment to community service.
During the past year, the Archbold FCCLA club has helped Fulton County Christmas Cheer, participated in a workday at Toledo's Ronald McDonald House, helped Fairlawn Haven assemble luminary kits for their holiday fundraiser, collected some 100 items and $350 in donations to purchase additional items for Adriel Foster Care's family preservation program in Archbold, and hosted a luncheon and program for senior citizens at the high school.
Every year, Rotarians award two $500 college scholarships to senior FCCLA members who have participated in FCCLA throughout high school and been involved with many of the group's service projects.
This year's scholarships were awarded to Alison Roehrig (left) and Aubrey Eicher.
During the presentation, Dale Kern, Rotary's assistant president, congratulated the club for an outstanding year of service to their community.
---