---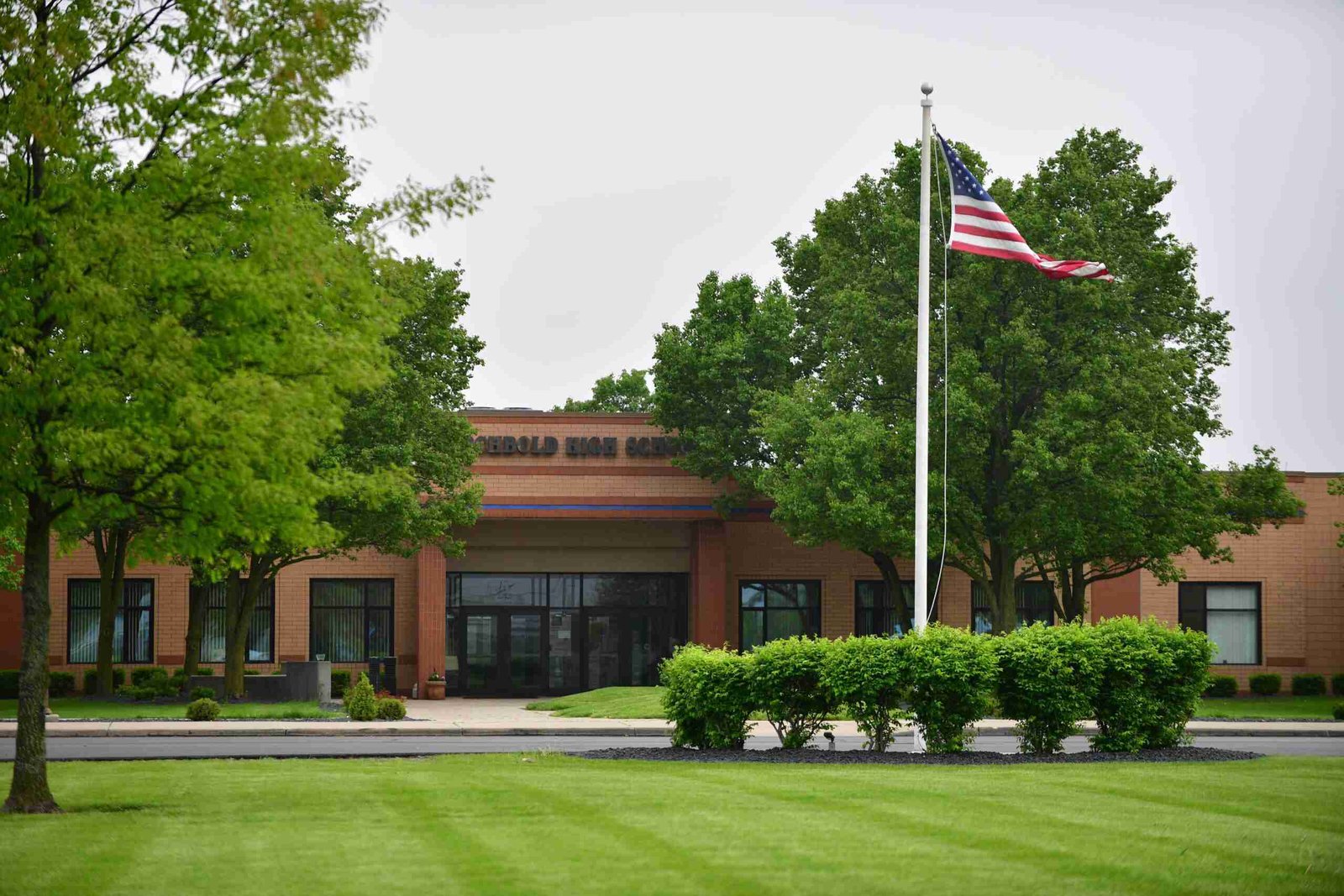 UPGRADE … Superintendent, Jayson Selgo, updated the board on the progress of the Archbold Schools parking lots, which is in the process of scheduling the next stage of the parking lot upgrade that will include the East High School Lot. The timeline for the job will be within the window of July 18, and August 12, 2022.
---
By: Lindsay Phillips
Archbold Board of Education began their meeting at 5:00 p.m. on Monday, June 20. Regular and Special minutes from the May 16 and June 6 meetings were approved.
The following financial items were approved:
Appropriation modifications as submitted.
Hylant Group/Ohio School Plan Liability, Violence, Auto, and property insurance coverage beginning July 1, 2022, through June 30, 2023, total package $62,809.
Approve transfer of $2,375.71 to the Turbine Maintenance Fund from GF.
Approve an advance of $717.79 to High School Athletic Sports Complex Fund, 300-9590 from GF.
Approve a transfer of $103.98 from Class of 2022, 200-9022 Class of 2024, 200-9024.
Approve a Then and Now to Twin Cities, dated 3/31/2022 for $9,495.00.
Approve School Year 2022-2023 Northwest Ohio Juvenile Detention, Training and Rehabilitation Center Educational Agreement at $77.00 per student, per weekday for students assigned to NWOJDT & RC.
Approve the Class of 1967 $25 donation to the Archbold Band program in memory of Phyllis Grisier Reed.
Approve a $500 anonymous donation to the High School Athletic Department.
The following items were also approved by the board:
A resolution of intent not to provide career-technical education in grades seventh and eighth for the 2022-2023 school year.
An amendment to the 2022-2023 school calendar to include two hours of professional development on the following dates: September 26, 2022, October 24, 2022, December 5, 2022, and January 30, 2023.
Approve a Contract for Spanish Instruction with Edon Northwest Local School District beginning August 1, 2022, and ending July 31, 2023.
Superintendent, Jayson Selgo, began his report by welcoming new staff, Selgo shared, "Pending approval by the board, I would like to welcome Emily Hammersmith (Archbold Middle School) and Jesse Nofziger (Archbold Elementry School) to the Archbold Area Schools team."
"Emily comes to us from her position at the Independence Education Center through the NwOESC and Jesse joins us from the Montpelier Exempted Village Schools."
With no meeting scheduled for July, Mr. Selgo asked to propose consideration for a board work session to discuss the financial forecast of the district.
One-year supplemental contracts for the 2022-2023 school year were approved for Marli Cheney, Krysti Bowerman, Michele Bagrowski and Royal Short.
Carson Meyer was approved as a volunteer football coach for the 2022-2023 school year, along with Mitchell Hogrefe as a Jr. High football coach.
Contingent upon being awarded a contract with NWOCA, Ronda Lovejoy will resign as EMIS Coordinator/District Resignation clerk, effective July 31.
The following contracts were approved for the 2022 summer, and 2022-2023 school year:
Michael Short as volunteer Jr. High Cross Country Coach.
Jed Grime as a volunteer Girls Golf Coach.
Joslyn Mohring as a Student Custodial Worker.
Abigail Short as Student Custodial and Technology Worker.
Madeline Short as a Student Custodial Worker.
Emily Hammersmith as a teacher.
Jessica Nofzinger as a teacher
The Classified Substitute list for the 2022-2023 school year was approved, pending all requirements and certifications are successfully met.
Compensation increases for the administrative staff and the administrative salary index were approved.
With no further business to discuss, the meeting was adjourned.
Lindsay can be reached at publisher@thevillagereporter.com
---