---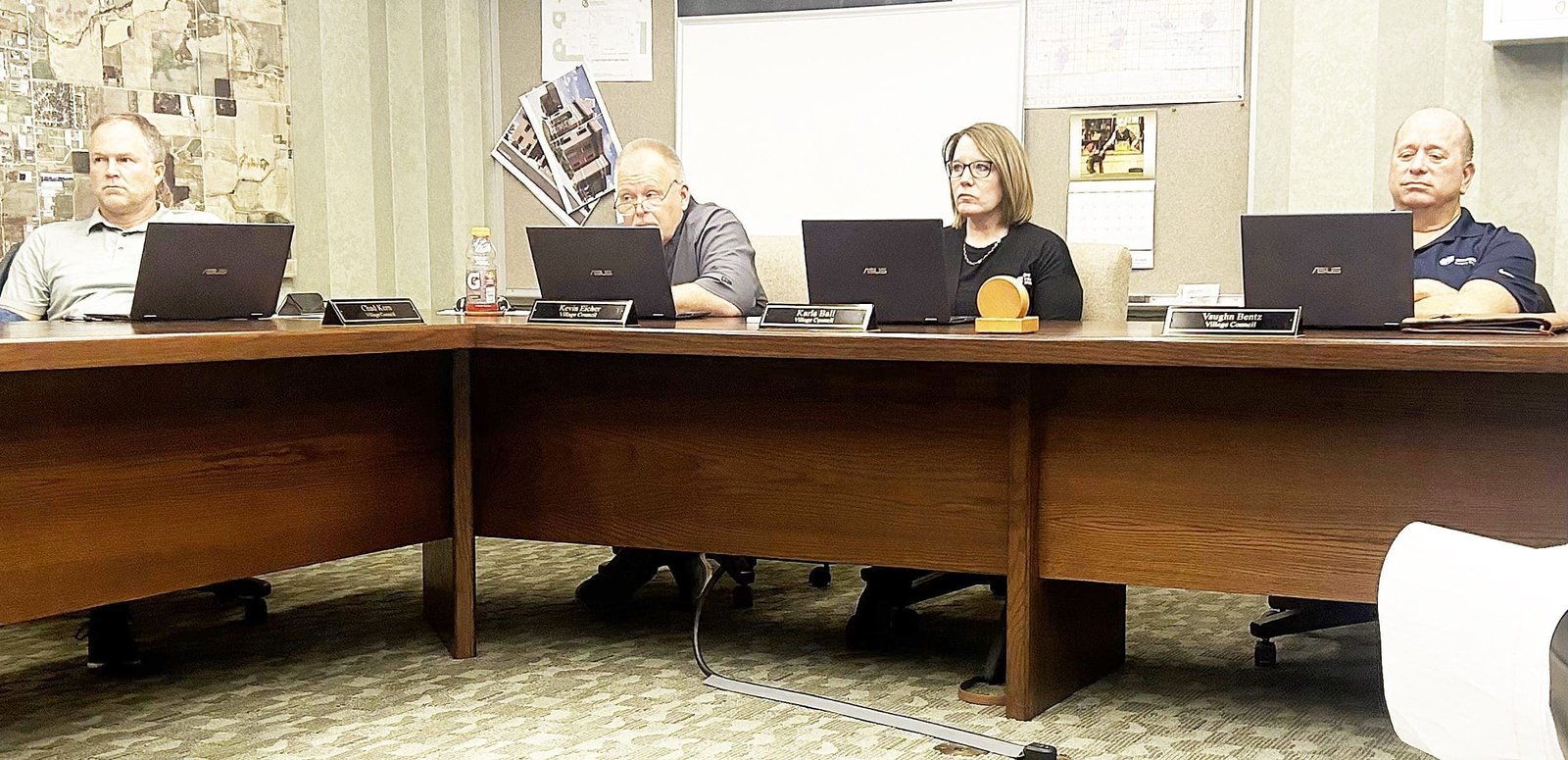 CONSIDERATION … Councilors (L to R) Chad Kern, Kevin Eicher, Karla Ball, and Vaughn Bentz hear supplemental information from Village Administrator Dettling for a resolution to enter into a customer supply agreement with Energy Harbor for Archbold's large electric accounts.  (PHOTO BY AMY WENDT, STAFF)
---
By: Amy Wendt
The Archbold Village Council started out May with a meeting on the first day of the month with all Council members present.
Newly Hired APD Patrol Officer Adam Berg, former Village of Swanton Police Chief, was on hand to personally meet council members.    
---
Please login to view this news story.  Not currently a subscriber?  Obtain seven days of website access along with the current full color E-Edition (same as the print edition) for just $2.00.