---
Click below for a free photo album of this event to view all the photos.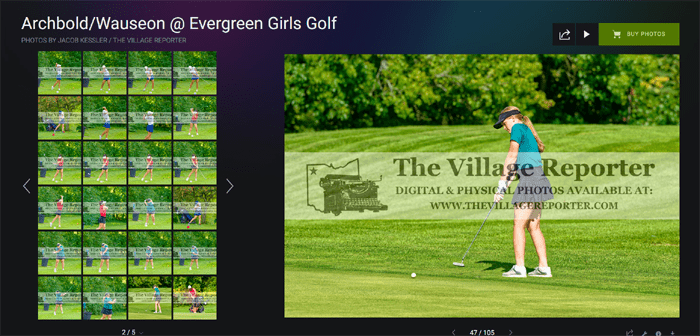 ---
Wauseon 197 Archbold 201 Evergreen 265
ADRIAN – Bella Frank turned in a 46 while Jaylee Perez and Ruth Shelt each carded 47s to lift Wauseon over Archbold and Evergreen.
Archbold's Aniyah Copeland was medalist with a 45 and Katie Hoffman had a 56 to top Evergreen.
At Woodlawn GC
Wauseon (197) – Bella Frank 46, Jaylee Perez 47, Ruth Shelt 47, Alexis Perez 57; Archbold (201) – Aniyah Copeland 45, Gabby Rodriguez 50, Hannah Downing 52, Brie Grime 54; Evergreen (265) – Katie Hoffman 56, Ashlyn Leutrell 60, Ella Bergermeiser 74, Violet Gleckler 75
---