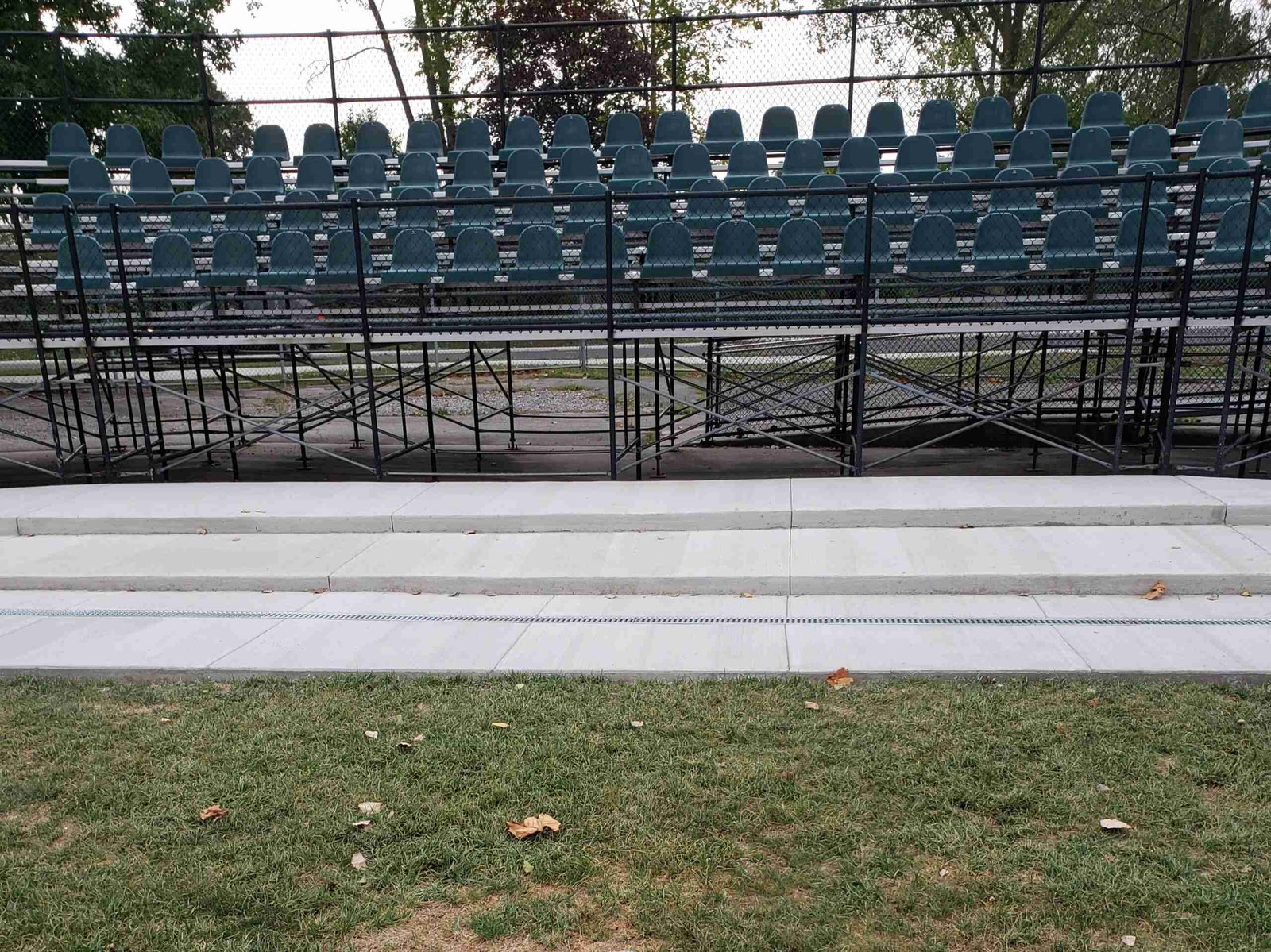 IMPROVEMENTS … Shown is the backstop area of Sumpter Field, currently under construction. Bryan City Council, by a unanimous vote, approved the $15,000 donation by the Bryan Baseball Association to the Parks and Recreation Department, for the project. (PHOTO BY DANIEL COOLEY, STAFF)
---
By: Daniel Cooley
Bryan City Council's Tuesday, September 7 meeting began with the Pledge of Allegiance. All city council members, Mary Leatherman, Richard Hupe, John Betts, Judy Yahraus and Jim Kozumplik, were present.
First, the minutes of the August 16, 2021 meeting met with unanimous approval. A resolution involving the repayment of an inter-fund cash advance was then unanimously approved.
There were five ordinances that were voted on and all met with unanimous approval:
1. Appropriations for the city, for the fiscal year ending on December 31, 2021 and declaring an emergency.
2. The transfer of funds for the city, for the month ending on September 30.
3. Authorized the clerk-treasurer an extension on the completion date of the 2021 Parkview Avenue and Belmont Avenue improvement project.
4. To amend the Bryan Municipal Code Section 111.03, of competitive bidding and adding Section 111.031, with exceptions to competitive bidding and rescinding any inconsistent section.
5. According to the Bryan City Council agenda, "authorizing the Construction Manager at Risk (CMAR) Delivery Method for the Wastewater Treatment Plant Dewatering Improvement Project and
Accepting the Proposal for Preconstruction Document Development and CMAR Selection Guidance from Arcadis, U.S., in the amount of $25,000."
Next, the Bryan City Council unanimously passed two resolutions. In the first, by unanimous approval, council accepted a $15,000 donation from the Bryan Baseball Association to the Parks and Recreation. The money will go to the Sumpter Field Backstop project.
In the second resolution, according to the city council agenda, unanimous approval was given for a '"then and now" purchase certifying adequate funds were available."
A building permit, planning and zoning, met with unanimous approval. Permission to test for police dispatch also met with unanimous approval. The date and time for Trick or Treat, October 30, from 5 p.m. to 6:30 p.m., also met with unanimous approval.
In final comments, Betts thanked Bryan Parks and Recreation and the Baseball Association for the backstop project and thanked Circle K, for working on improvements.
Mayor Schlade gave thanks on the bond issue and thanks to the police department and Parks and Recreation for their work with the amphitheatre.
Council then met for a private executive session meeting, that was not open to the public.
Dan can be reached at publisher@thevillagereporter.com
---