By: Amy Wendt
THE VILLAGE REPORTER
On March 8, Terry and Virginia Lockhart of Montpelier celebrated 64 years of marriage, a noteworthy occasion that highlights the enduring bond they have built throughout their lives.
The Lockharts first crossed paths outside the school walls, with Terry graduating from Bryan High School and Virginia from North Central.
Terry's boss invited him for lunch at his home, leading to an unexpected meeting with Virginia, who was babysitting his boss's children at the time.  The two decided to go on a date shortly thereafter.
The two had quite a memorable first date…and second…and third…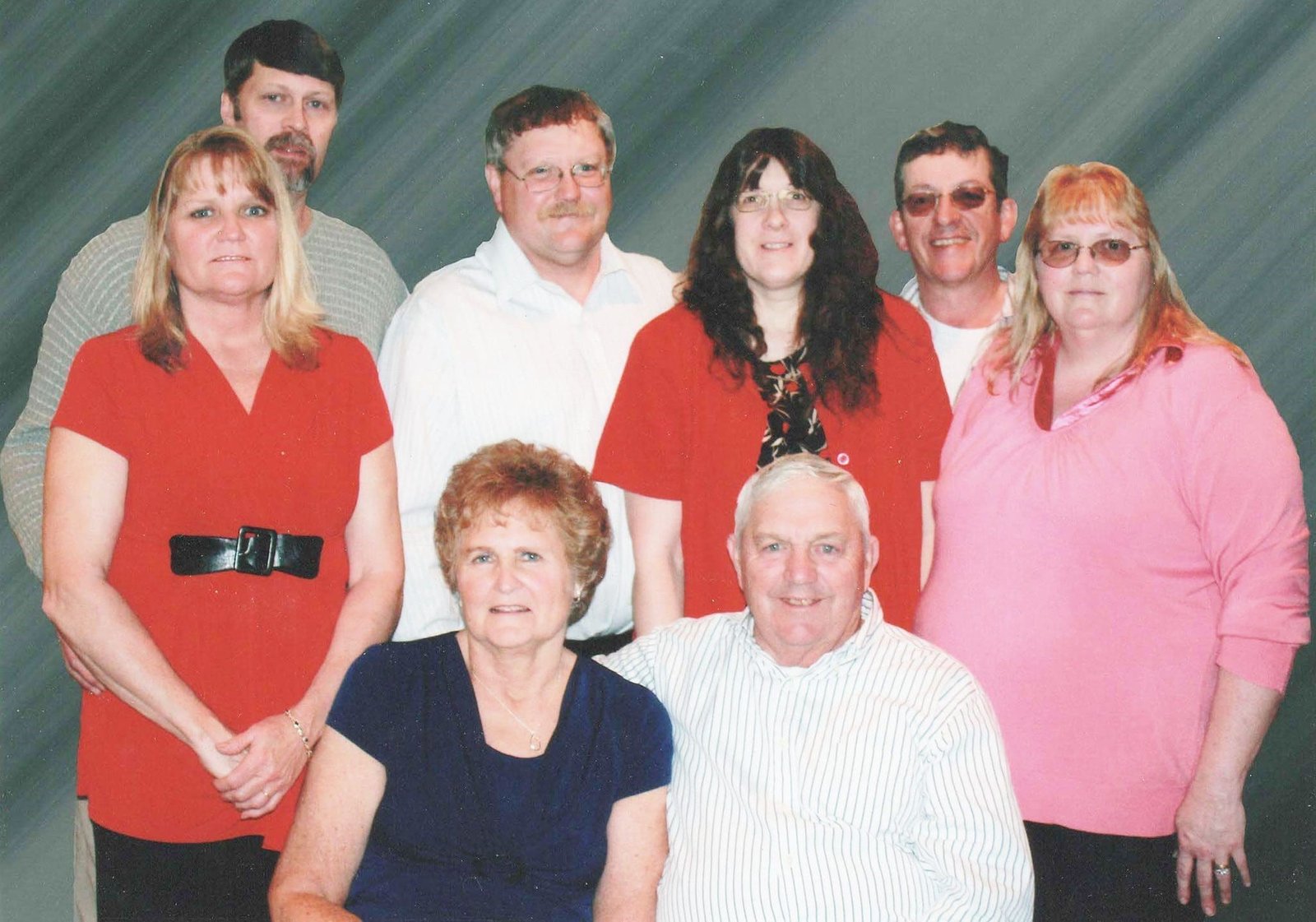 "You aren't going to believe this," Virginia began as she explained that the first three times the couple attempted to go out for a supper date, they got a flat tire on the car they were in.  "We had three flat tires.  Now does that tell you anything?" Virginia said laughing.
Terry joked, "We were both ready to give it up because we thought the other one was a jinx."
Despite their initial string of bad luck, the couple found humor in the situation and continued on their journey together.
Terry and Virginia Lockhart were married on March 8, 1959, at the First Brethren Church in Bryan with Terry's uncle, Reverend Clarence Stewart officiating.
The Lockharts were hard workers, building not just one, but two successful businesses during their years together.
As the owner of Lockhart Construction, Terry built and finished an average of three houses per year.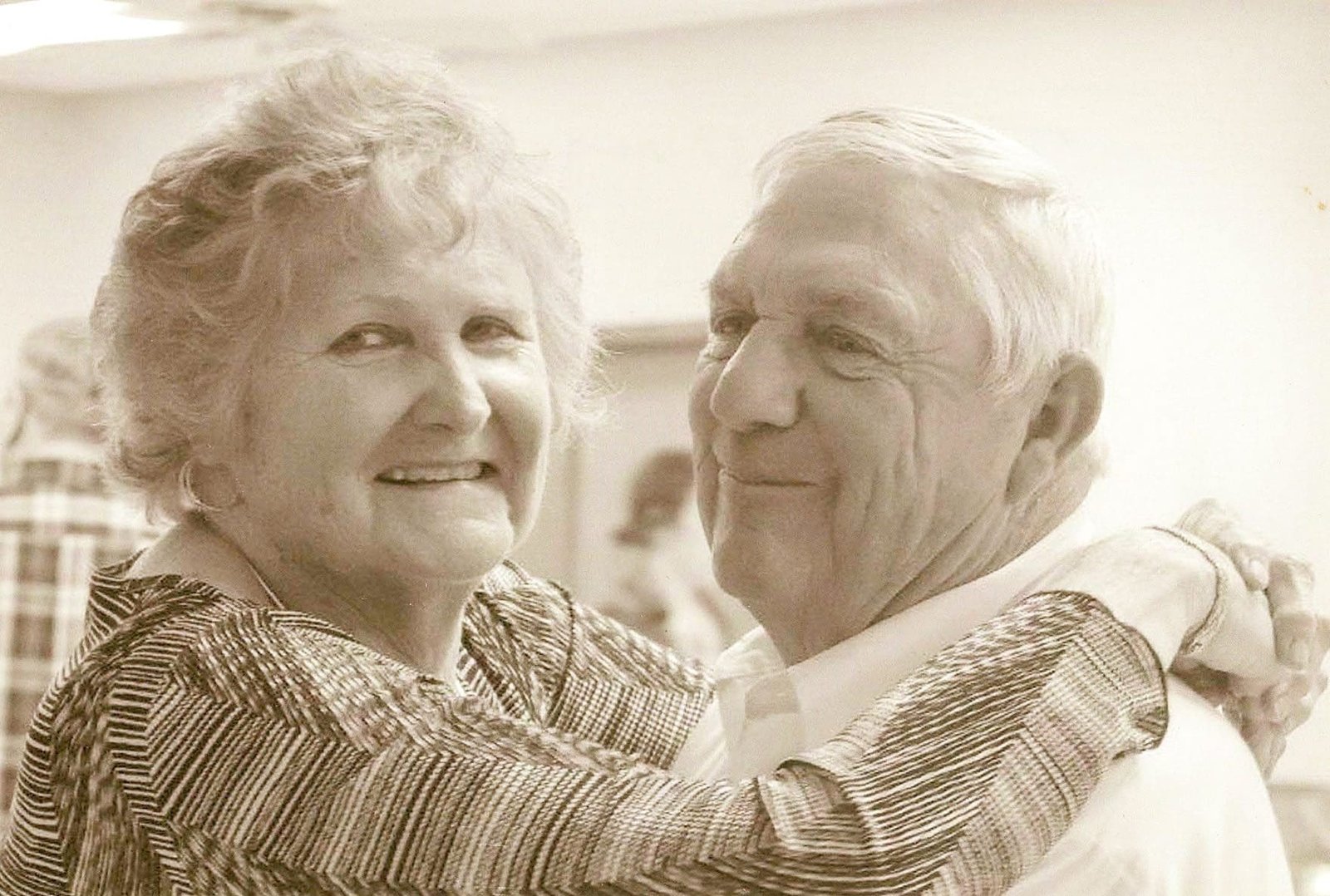 On the heels of the success of the Lockhart Construction company, the couple decided to open up a brick-and-mortar business in Montpelier known as the Kitchen and Plumbing Store which Virginia managed for 25 years.
Over time, the Lockharts made a significant contribution to their community using their skills by establishing the Meadow Acres Subdivision in Montpelier.
Today, this neighborhood is home to approximately a dozen houses, with Lockhart Street serving as a testament to the couple's legacy in the area.
While the Lockharts were certainly busy with the demands of their businesses, they always made time for fun with their children as well.
The Lockhart family created many memories by embarking on trips exploring destinations across the country and their adventures took them out west, to California, Florida, Niagara Falls, and Michigan.
"We'd travel for two weeks to kind of break up the monotony of working," shared Virginia.
Another cherished memory the couple holds is their solo trip to Hawaii nearly 40 years ago.  Terry's stroke of luck earned them a free trip from a business supplier, allowing them to enjoy a special getaway together.
Like any couple, the Lockharts have faced their share of ups and downs throughout the years as well.  However, they consider the loss of their 34-year-old grandson, Joey Bohner, who tragically passed away in his sleep from a heart attack, as their greatest challenge.
It was an unforeseen and heartbreaking moment that deeply affected their family.  Virginia credits "the love of the family" for getting everyone through the terrible time.  "We all stuck together," Virginia added.
The Lockharts have three children:  Pam (Rob) Day, Deb (Joe) Bohner, and Keith (Kelly) Lockhart.  Terry and Virginia also share seven grandchildren and 17 great-grandchildren and 6 great-great grandchildren.
After 64 years of marriage, it's fair to say the Lockharts know a thing or two about keeping a marriage going strong and they are happy to share their secrets with young couples just starting.
With their wisdom and humor, Terry and Virginia offer simple yet valuable advice. "Never stop loving each other," shared Virginia.  "And if you make a mistake, say 'I'm sorry.'"
Terry, on the other hand, had a more humorous take on the secret to marital bliss. "Well, I'm partially deaf.  So, I just take my hearing aids out and we don't argue," he added in jest.
The Lockharts retired from their business 13 years ago and today they are almost as busy now as they were years ago when they were managing both work and a young family.
Snowbirds for four months during the winter, the Lockharts call the west coast of Florida their second home.
When they are back in Montpelier during the warmer months, they keep up with as many of their grandchildren's and great-grandchildren's activities as they can.
In celebrating 64 years of marriage, Terry and Virginia Lockhart have reached a remarkable milestone that symbolizes their love for each other and the life they built together.
As they continue to enjoy retirement and embrace their roles as proud parents, grandparents, and great-grandparents, the Lockharts demonstrate that a strong and loving partnership is a lifelong source of joy and fulfillment.
Amy can be reached at amy@thevillagereporter.com
---