---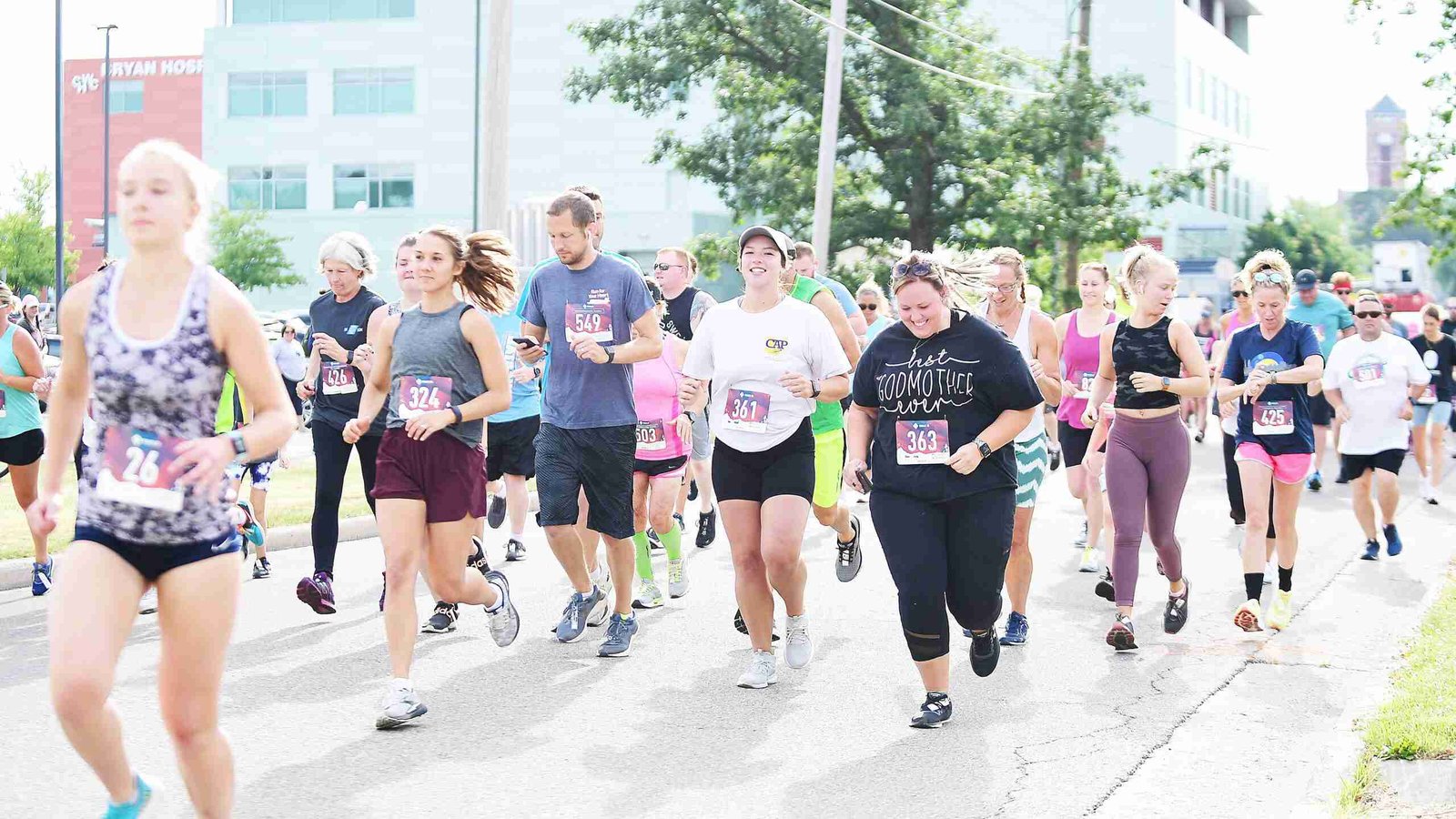 TAKE OFF … Runners start off strong in the Run for Your Heart as they begin with the Bryan Hospital behind them. (PHOTO NY LINDSAY PHILLIPS, STAFF)
---
By: Lindsay Phillips
On Saturday, June 25, at 8:00 a.m. the Cardiology Clinic and Williams County YMCA held their seventh annual Run for Your Heart, with a goal of promoting the benefits of a active and healthy lifestyle. Check in was held until 8:30 a.m.
The cost to enter was fifteen dollars for pre-registration, and twenty dollars for day-of registration. Those whom pre-registered received a grey t-shirt.
Participants got the choice of completing a 5k or an 10k, also offered was a virtual race, where people were able to complete the distance on their own time between June 18 and July 2.
Over one-hundred and fifty walkers and runners signed up, which is 20 more than previous years.
Cardiologist, Dr. Jodi Tinkel gave a brief presentation on cardiovascular health before the race. The clinic partnered with Pure Yoga in Bryan to give each person who finished the race a free yoga class.
Runners and walkers gathered on Central drive just outside of the Bryan Hospitals west parking lot, and the race began just before 9:00 a.m. Participants went from Central Dr. around the Garver Park, through the neighborhood, past Moore Park, and back to the starting point.
Marketing Supervisor, Jess Hesgard, who assisted in putting the event together, shared, "We appreciate the hard work of the staff at the Williams County Family YMCA, Community Hospitals, and Wellness Centers who make this event happen year after year, as well as the participants.
Caitlyn Freese, Director of Outpatient Clinics at CHWC, did a great deal in coordinating the race and stated, "It has been great to see the event grow every year and to have participants of all ages and activity levels."
As runners completed their course, they finished across a carpet mat which counted their time and were welcomed with bottles of water, bananas and granola bars.
Lindsay can be reached at publisher@thevillagereporter.com
---