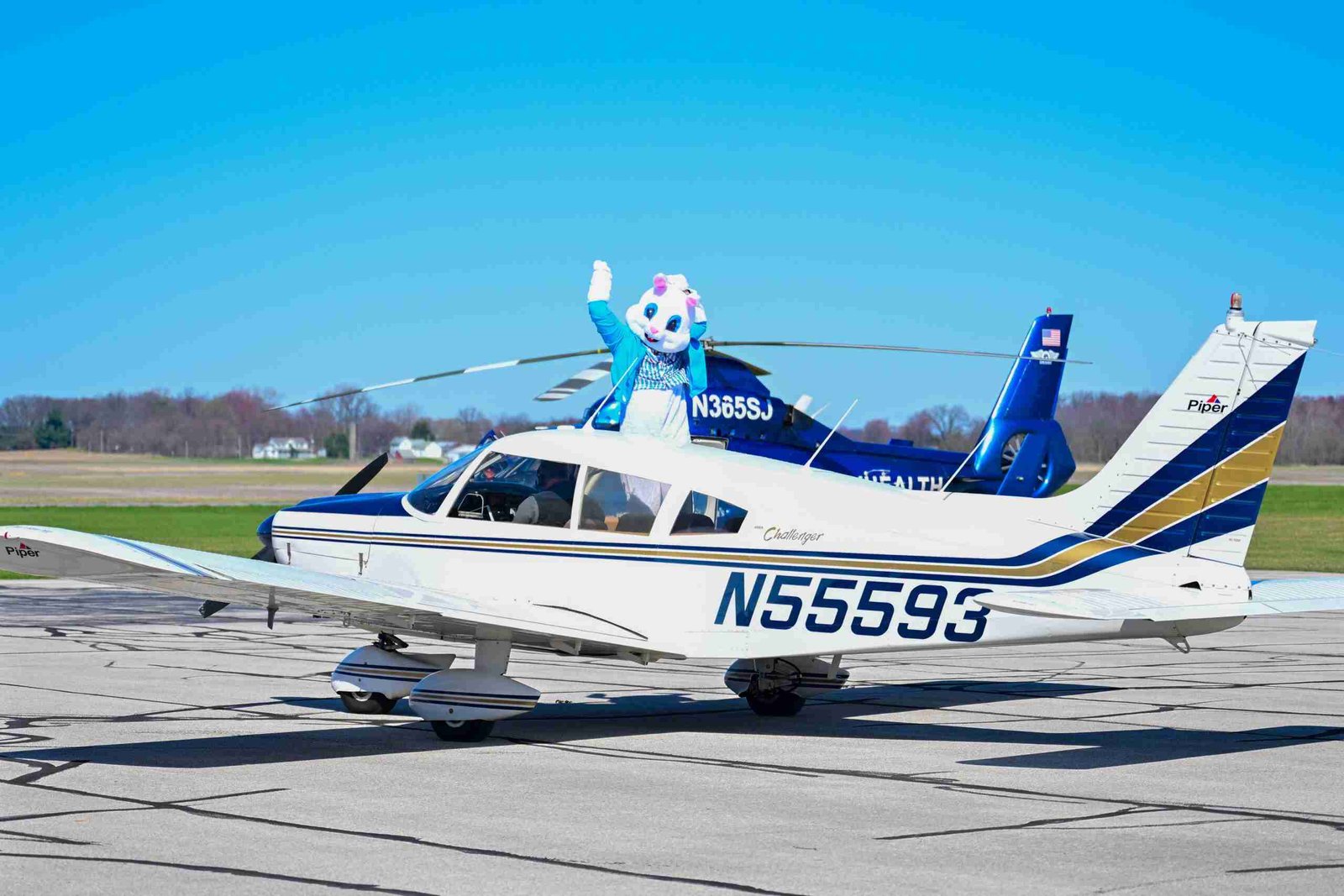 BUNNY HAS LANDED … The Easter Bunny landed safely at the Fulton County Airport on Saturday for the Easter Bunny Fly-In event. (PHOTOS BY JACOB KESSLER, STAFF)
---
By: Jacob Kessler
The Easter Bunny has landed safely at the Fulton County Airport. Mr. Bunny flew in to the airport as eager children waited to see him exit the plane.
As he exited children lined up to see him and sit on his lap for a picture. Most were excited to see Mr. Bunny who waited to make sure he was able to interact with all who came to see him.
The event took place on Saturday, April 16th at 11:00 a.m. and was free to the public.
In addition to pictures with the Easter Bunny, attendees were able to tour planes that were a part of the event, meet with Life Flight personnel and see the inside of the helicopter and play games.
An Easter Egg hunt was also held that was split up for different age groups. Concessions were onsite as well with a bike raffle being optional.
This was the first time that this event was held at the airport. The event was done to help get people back together in a fun place.
"We thought after COVID it would be fun to get people out and about. Not a lot of people know the airport is out here, so we wanted to find a way to get everyone out here at the airport."
"We are hoping to have bigger events in the future, so this is kind of the start of that," said Volunteer Event Coordinator Paige Johnson.
Feedback from visitors was positive as the mixing of the holiday with planes was fun for both the children and the adults.
Parents also had fun running around with their children to try and collect the eggs during the hunt.
Jacob can be reached at jacob@thevillagereporter.com
---
---