---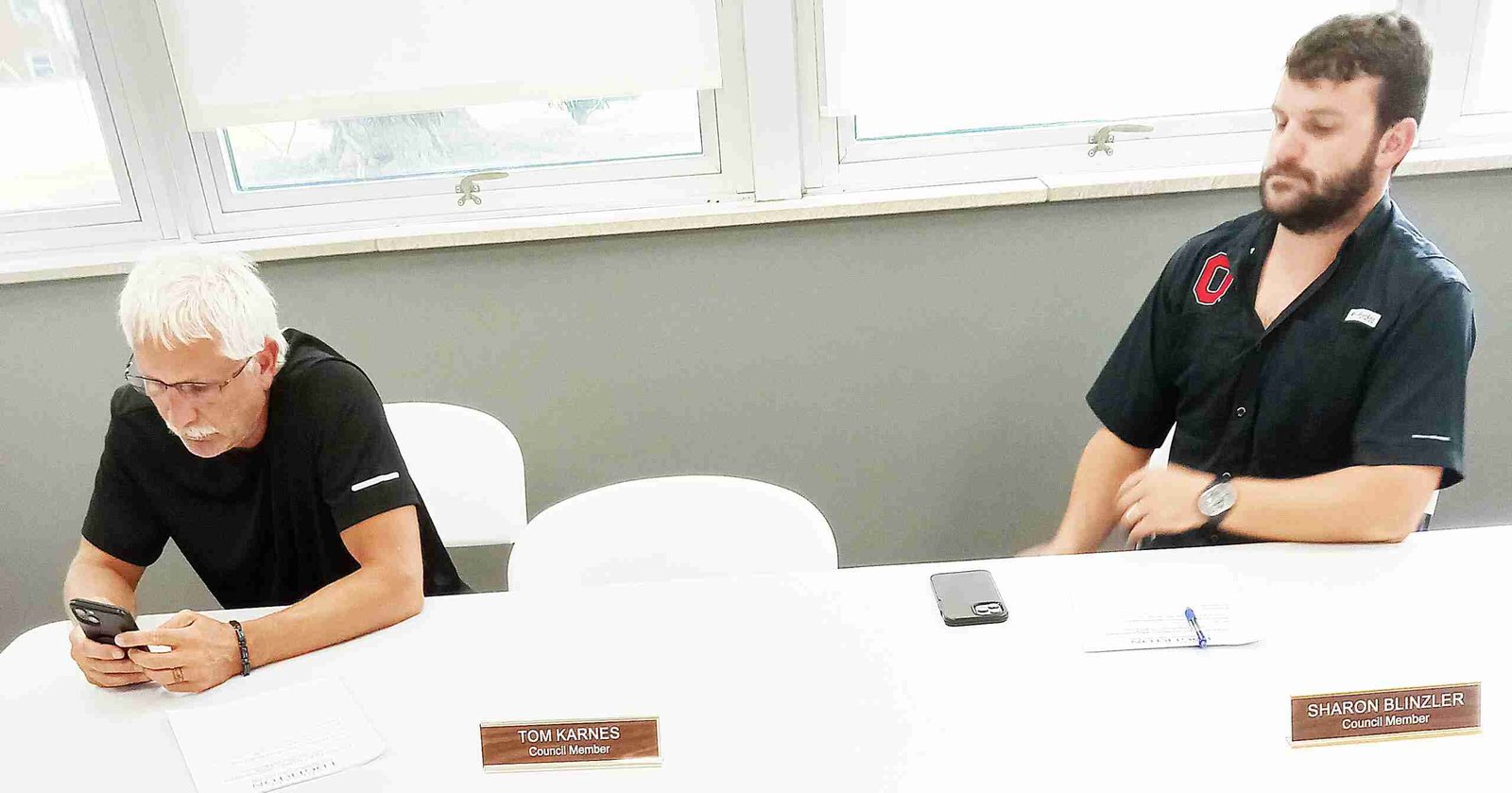 APPROVAL OF LOT SPLIT … Getting ready to vote on the proposed lot 97 lot split are, left to right, Tom Karnes and Preston Knecht. (PHOTO BY DANIEL COOLEY, STAFF)
---
By: Daniel Cooley
The Edgerton Planning Commission of July 25 began with roll call. Members in attendance were Tom Karnes, Mayor Robert Day, Camie Hicks, Larry Welch and Preston Knecht.
First, the commission members approved the commission meeting minutes from February 2, 2022.
The commission then voted on the lot split of parcel number 061-19-013.000, with a physical address of Lot 297 of Sargent, Crane and Bement's addition to Edgerton village.
Lot 297 was being sold and the neighbors wanted to purchase 10 feet of it, bringing forth the lot split. The commission approved of the lot split.
The planning commission then voted to adjourn the meeting.
Dan can be reached at publisher@thevillagereporter.com
---