---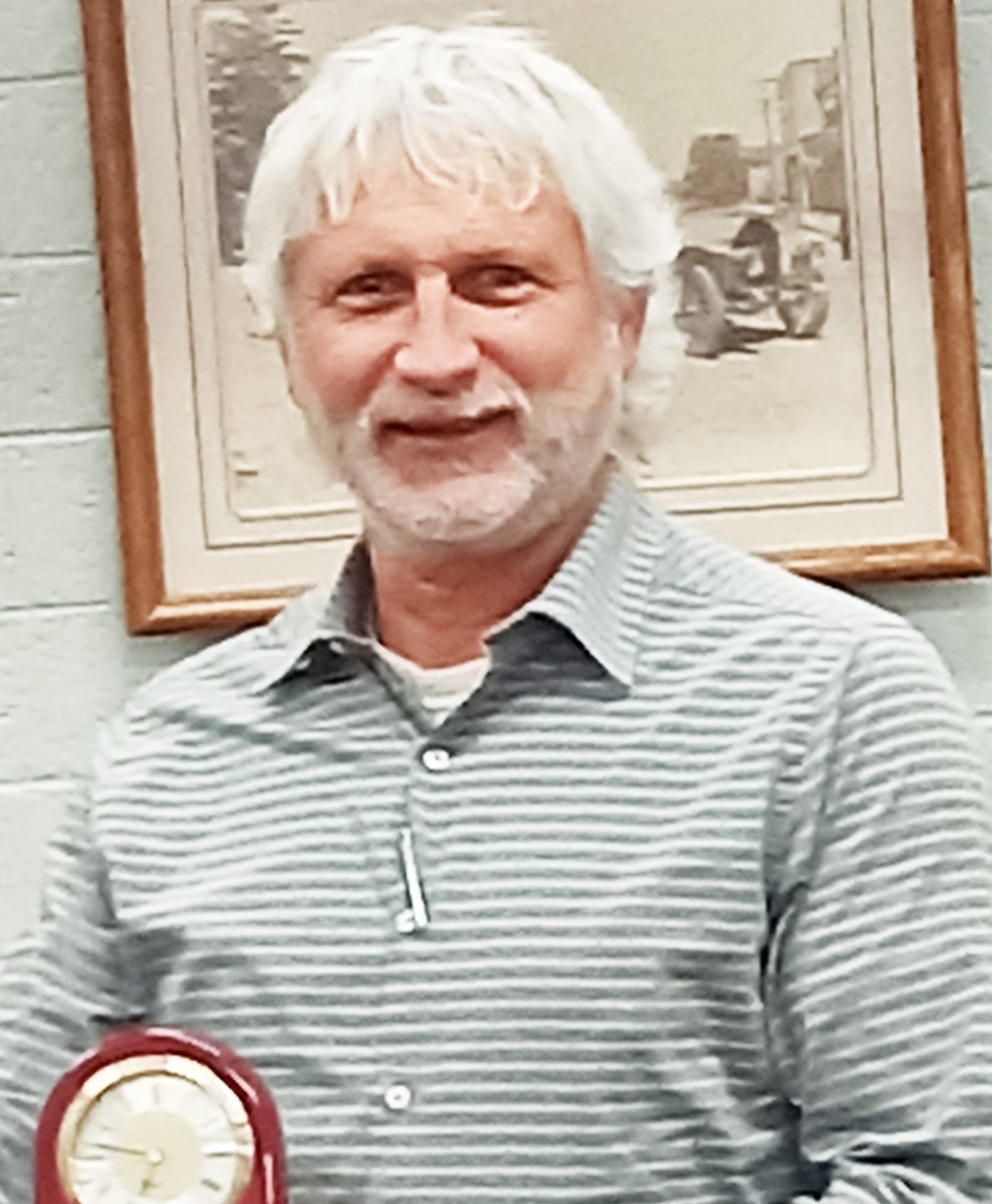 STEPPING DOWN … Councilman Tom Karnes received an engraved clock for his years of service. Karnes last day as a councilman is December 31 as Karnes is moving out of the area. (PHOTO BY DANIEL COOLEY, STAFF)
---
By: Daniel Cooley
The Edgerton Village Council meeting of December 20 began with the Pledge of Allegiance, followed by a prayer from Mayor Robert Day.
All six council members, Pam Wampler, Sharon Blinzler, Jason Gruver, Chuck Wallace, Leslie VanAusdale and Tom Karnes, were in attendance.
First, council approved the minutes from the previous December 6 meeting.
Next Mayor Day presented Karnes with an engraved clock for his years of service on council.
Karnes is moving out of the area. Thus, his official last day as a councilman will be December 31.
In the mayor's report, Day reported that Edgerton Development received a $970,000 grant and the Village of Edgerton received a $3,957,500 grant, giving both a change to clean up and move forward on the old Edgerton Medals property.
"This is a great win for the community," Day said.
In the village administrators report, Dawn Fitzcharles stated that the Village of Edgerton, the auditor's office and Ohio Development are in conversation on a special project and Fitzcharles said that everything should be ironed out in order for a council vote to take place at the next council meeting on January 3.
Fitzcharles stated that there will be a planning commission meeting on January 3 at 6:30 p.m., right before the regular council meeting.
She also stated that the urban forester Stephanie Miller will be here to talk about tree planting and other areas dealing with trees. No date has yet been set for Miller's visit.
If anyone on the tree commission is interested, there will be four separate tree classes in Waterville, on January 18 and 19.
Fitzcharles also stated that FEMA turned down the village's grant but told them to reapply next year.
Fitzcharles said that could mean that their grant will be accepted next year.
Next Fiscal Officer Denise Knecht said that the credit card statement from mid-November to mid-December is ready for council's review, as is the quarterly review. Council then passed the motion to pay the bills.
In the police chief report, Gary Plotts said that a grant was approved for K-9 Jaxx to receive a bullet proof vest.
Next, Plotts said that officer Fabian Aguilar is getting acquainted with the community and is doing well.
There is also a new part-time employee, Ashley Kunesh and Plotts requested that the board approve of her being hired.
Next council approved Ordinance 1112, establishing the salaries and wages for village of Edgerton employees.
Council then approved Ordinance 1113, establishing the permanent appropriations for 2023.
Next council approved the resignation of employee Grant McMaken and approved the motion to advertise for that vacant park/street position.
Council then approved of the police department's hiring of Kunesh. Also, council approved of reclassifying policeman Larry Hussey and removing him from probationary status.
In council comments, Gruver gave thanks for all the hard work that has been put forward for the grants for the Edgerton Development and the Village of Edgerton.
Karnes thanked the village for being his family and said that it has been a privilege to serve the village.
The village then moved into executive session.
Dan can be reached at publisher@thevillagereporter.com
---