(PHOTOS BY RICH HARDING, STAFF)
---
"Behind us are memories, beside us are friends, before us are dreams that will never end" this is the class motto of the 2022 graduating class at Edon High School.
This class began their graduation ceremony in their varsity gym at __ pm on May 29th 2022 with junior class president Jenna Dulle ringing the school bell ushering her fellow classmates into their senior year.
After a procession of the 40 Edon seniors graduating this year. The Edon High School band led by Sarah Kipfer played "Soundtrack Highlights from Guardians of the Galaxy" arranged by Michael Brown which was chosen by the graduating seniors in the band.
Proceeding the band was the opening remarks given by Carlie Kiess, senior class treasurer.  The next speech was given by the salutatorian, Natalie Spackman. Saying "she wanted to thank the facility and staff for all that they have done".
A special thing about the Edon class of 2022 is the title of valedictorian. This is usually given to the top student in the class. However in this class there were three, twins Allison and Ashley Kaylor share the title with Olivia Mitchell.
After the speech given by the valedictorians, a guest speaker was presented. Cody Best is the (President of the Board of Education) for the Edon Northwest Local School District. In his speech he addressed the class of 2022 saying, "That it takes no skill to be kind".
After each speech, it was time to hand out diplomas and special awards to the class. Each student walked across the stage to receive their diploma, a flower for their families, and the long awaited switching of the tassel they all worked so hard for.
The Edon High School choir assisted in closing the ceremony where the choral group performed two songs before and after the closing remarks given by Cassius Hulburt, senior class secretary.
The choir performed Forever Our Home, written by the 2022 Edon High School Choir, Arr. by Cathy Frastaci and Friends– Recorded by Michael W. Smith, Arr. By Mark A. Brymer.
Therefore, introducing the Edon Class of 2022 into the alumni of Edon as each one of them continue their lives.
---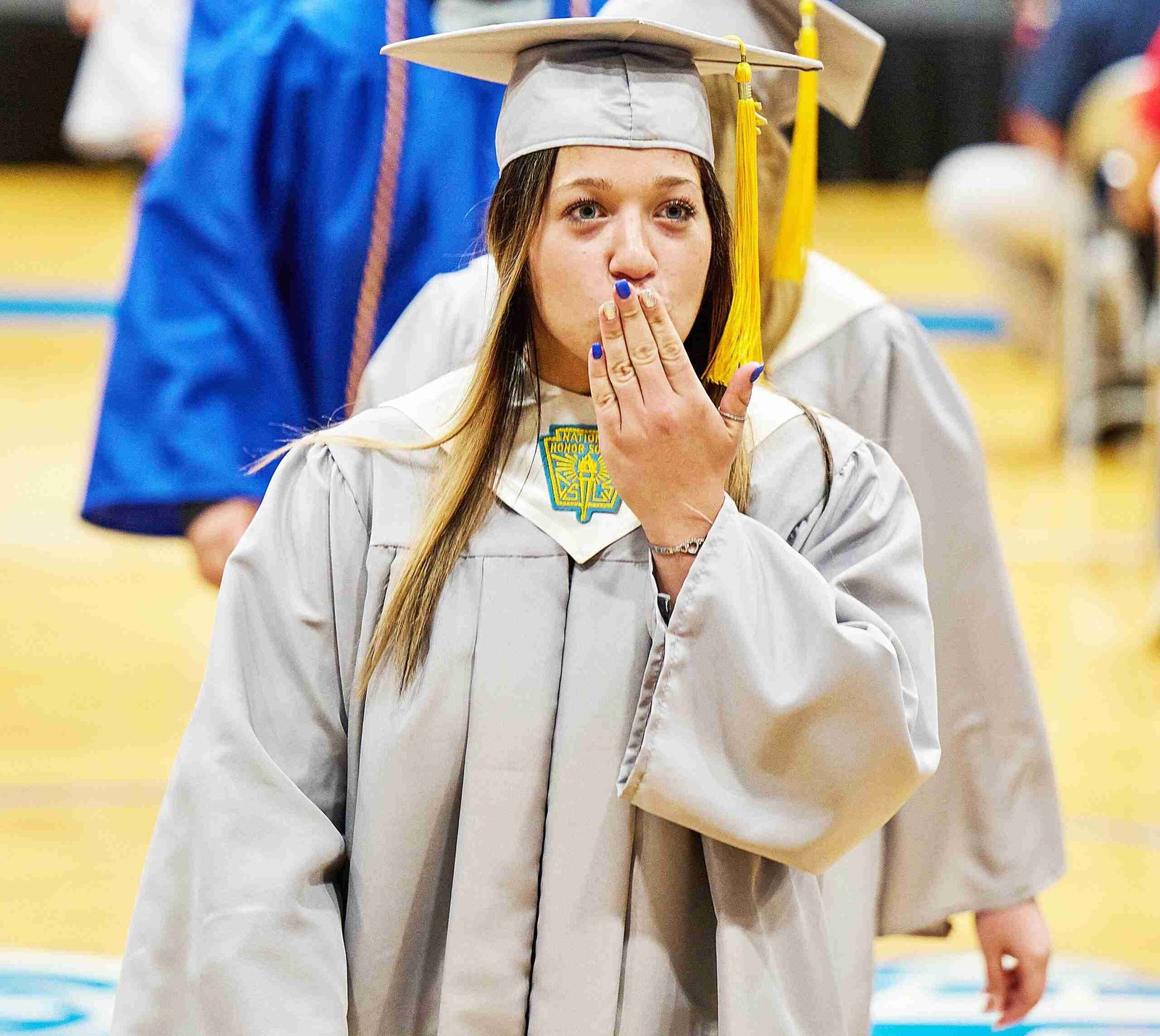 ---