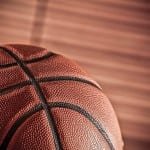 PETTISVILLE – The Evergreen Vikings were successful at holding the Pettisville Blackbirds at bay on January 19, 52-48.
Falling behind by six at the break, the Birds were able to close the gap to four going into the fourth. The rally expired there though, as the visitors were able to get those two points back to escape with the win.
David Reyes and Tanner Rufenacht had 17 and 13 points respectively for the 5-8/3-2 Blackbirds, while Kurt Siegel added 7 from the pivot. Dominic Frey put in 5 points, Jacob Valdez splashed a three, Forest Stuckey had a deuce and Austin Dykstra added a free throw.
SCORING BY QUARTER:
Evergreen 11 11 14 16 – 52
Pettisville 8 8 18 14 – 48