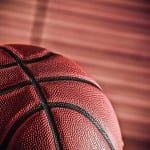 PIONEER – Both teams have exceptional speed, exceptional coaching and exceptional senior leadership. The February 8 Battle of the Eagles between Fayette and North Central was a showcase of what intangibles can do in the course of a game.
One of those intangibles, confidence, came to the fore late in the game as Fayette, trailing going into the fourth period, went toe-to-toe with their hosts in a slugfest to the finish. When the dust had settled, the Fayette deficit was erased, and replaced by an 18-13 rally, the Purple and Gold went home with a 53-51 win and the 2012-13 BBC crown.
Chandler Sanford put in 13 points to lead 15-4/8-0 Fayette, with Logan Franks and Cole Burkholder each getting 11 points. Tyler Cox had 9 points, Zayne Colegrove had 7 and Patty Hookstadt 2 points.
Cam Cochran led all scorers with 14 points for North Central, with Jalen Dancer adding 13 points, Clayton Ferguson 8 points and Dylan Hutchison 5. Josh Taylor posted 4 points, Kole Peterson and Brandon Geiser had 3 points apiece, and Branden Turner canned a free throw.
SCORING BY QUARTER:
Fayette 11 12 12 18 – 53
North Central 13 9 16 13 – 51