---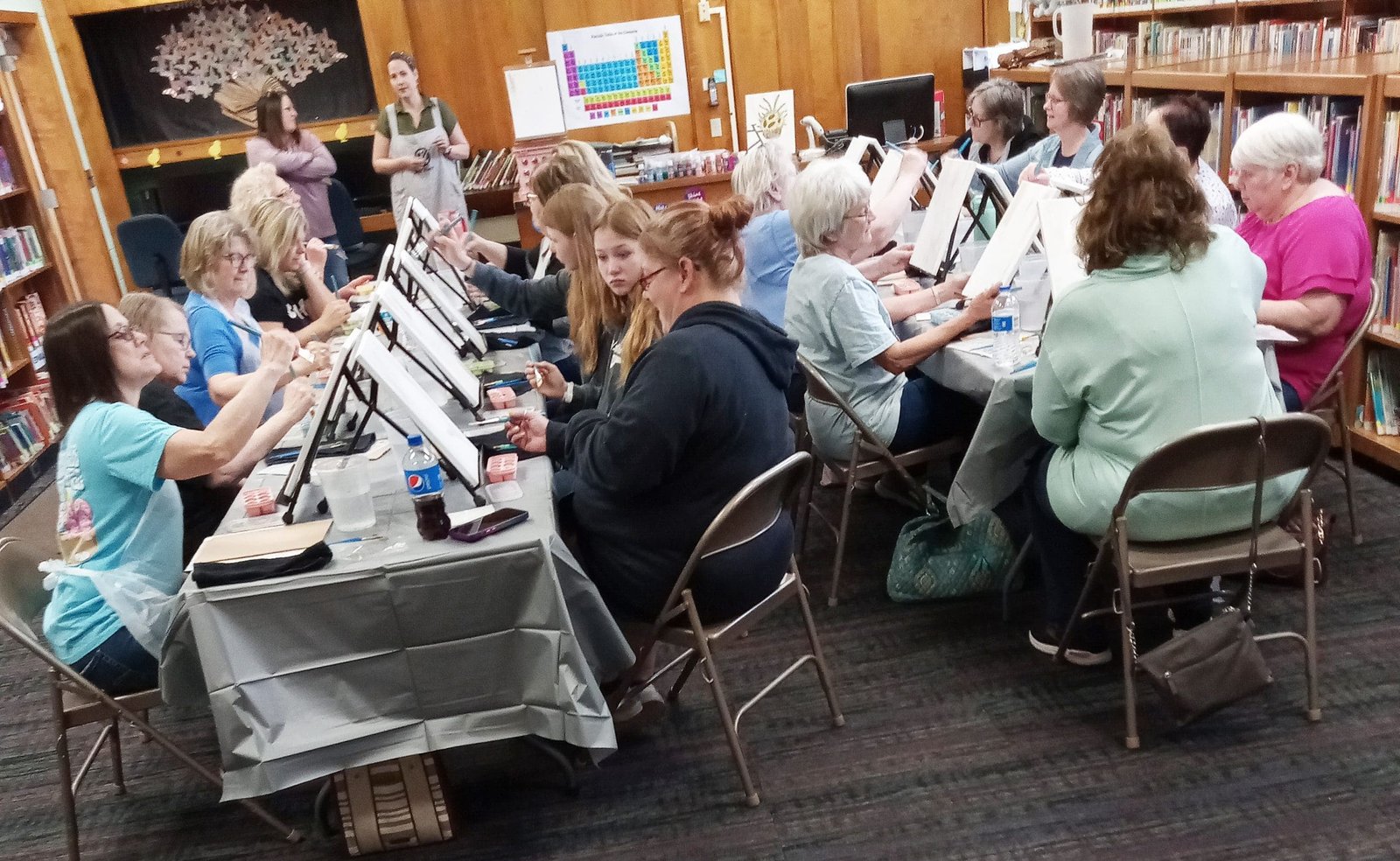 FUNDRAISER ... At the top of the picture, Lindsey Thompson, right, gives a pointer to the painters. To the left of Thompson is Brittany Theis, head of the Fayette Garden and Beautification Club. (PHOTO BY DANIEL COOLEY, THE VILLAGE REPORTER)
---
By: Daniel Cooley
The Fayette Gardens and Beautification Club held its first of two fundraisers on Saturday, May 6, at the Normal Memorial Library in Fayette.
This first fundraiser involved "Painting Sunflowers." The second fundraiser is slated for a second painting class, on May 20.
---
Please login to view this news story.  Not currently a subscriber?  Obtain seven days of website access along with the current full color E-Edition (same as the print edition) for just $2.00.