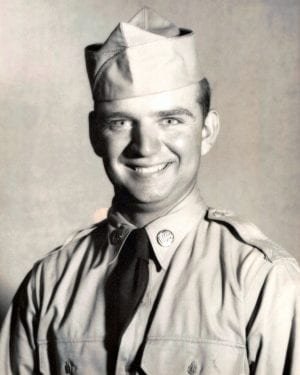 Franklin D. Miller, 83, of Pioneer passed away Tuesday, December 6th at Evergreen Manor Nursing Home in Montpelier. He was born on April 2, 1933 in Montpelier to Lyle R. and Wanda (Bechtol) Miller. Frank graduated from Montpelier High School in 1953. He proudly served his country in the United States Army Military Police during Peacetime. On December 22, 1955, Frank married Rosa E. Schindler in Angola, Indiana and she survives.
Frank was a member of the Pioneer United Methodist Church. He retired from the Norfolk & Southern Railroad in 1996 with over 35 years of service as a Brakeman. Frank had also worked for the Wabash and Norfolk & Western Railroads. He and his father Lyle raised and showed minks on their family farm for over 20 years.
He is survived by his wife of 60 years Rosa; one daughter Lotte Miller of Pioneer; two sons Frank (Cindy) Miller Jr., of Pioneer and Bill O. Miller (Cheryl Daniels) of Bryan; four grandchildren and seven great grandchildren.
Frank was preceded in death by his parents and one sister Marvel Moore.
Visitation for Frank will be on Friday, December 9th from 2-6pm at the Thompson Funeral Home on Main Street in Montpelier. A private interment will be at Floral Grove Cemetery in Pioneer with graveside rites provided by the Pioneer Veterans.
Memorial Contributions may be given to the Pioneer United Methodist Church. Condolences can be left at www.thethompsonfuenralhome.com