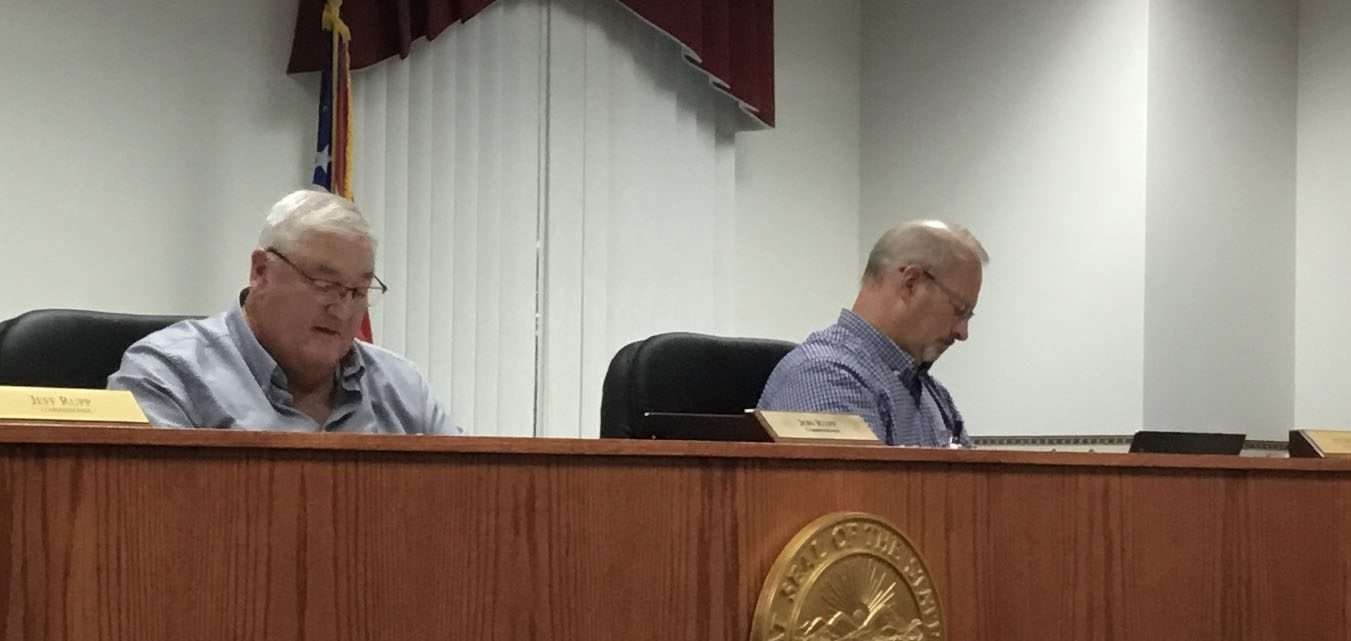 SIGNING PAPERWORK … Commissioners have to sign thousands of pieces of paper each year and seen here are Fulton County Commissioners Jon Rupp and Joe Short signing the approvals of the day. (PHOTO BY REBECCA MILLER, STAFF)
---
By: Rebecca Miller
Fulton County Commissioners meet on Tuesday and Thursday mornings as a regular part of their positions. On Thursday, November 18, 2021 they voted to approve:
-Minutes from November 16, 2021, agenda as presented, and Increase and Transfer of appropriations for various departments
-Resolution 834 Establishing the Fulton County Land Reutilization Corporation for the FC Treasurer's office Pursuant to Ohio Revised Code Section 5722.02; and approving the Articles of Incorporation
-Resolution 835 Transfer funds for third quarter 2021 General Funds Reimbursements -fuel, supplies, copies, and utilities
-Resolution 836 Advertise for Bids for 2022 Construction materials for FC Engineer and Waive Bonding Requirements
-Resolution 837 Approve Pay request #1 to Geddis Paving and Excavating for the FC Road 10 Reconstruction Project
-Resolution 838 Appoint Housekeeper 1 employee
-Resolution 839 Purchase orders and travel requests
The next session which was held on Tuesday, November 23, 2021 held the following approvals:
-Minutes from November 18, 2021, agenda as presented, payment of bills, Increase and Transfer of Appropriations for various departments, and Purchase orders and Travel Requests
-Resolution 844 Transfer Funds for third quarter 2021 General Fund Reimbursements for EMA – Fuel and Copies
-Resolution 845 Dispose of unneeded, obsolete or unfit property for Senior Center Vehicle
In old business, the commissioners reviewed correspondence of Ohio Department of Health with respect to 2022 BCMH Maximum Financial Liability, and correspondence from First Energy with respect to Delta-Wauseon Transmission Line.
The Fulton County offices were scheduled to be closed for Thanksgiving on November 25 and 26, so no session was held on Thursday, November 25, 2021.
Rebecca can be reached at rebecca@thevillagereporter.com
---