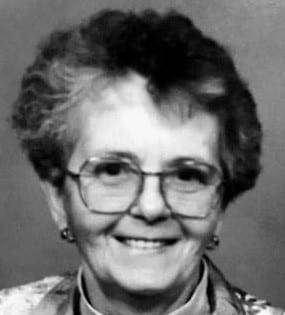 Gayle L. Sadler, 81, of Waterville, Ohio, passed away Wednesday, Oct. 3, 2018, at The Toledo Hospital. She was born May 4, 1937, in Brooklyn, N.Y. to the late Charles and Ada (Cates) Hesseman.
Gayle worked for many years as a dispatcher for the Fulton County Sheriff's Office. She also worked at Sheridan Globe in Wauseon.
Survivors include her children, Keith Sadler, Scott (June) Sadler, Gregg (Jackie) Sadler, and Kerri (Mike) Penrod; 10 grandchildren; 11 great-grandchildren; and three great-great-grandchildren; She is also survived by her loving canine companion, Solitaire. She was also preceded in death by her husband, Billy D. Sadler.
A gathering will be held 4-8 p.m. Thursday, Oct. 11, 2018, at Peinert -Dunn Funeral Home, 7220 Dutch Road, Waterville. Memorials can be given to Humane Ohio.
To leave an online condolence with Gayle's family, please visit www.dunnfuneralhome.com.
---