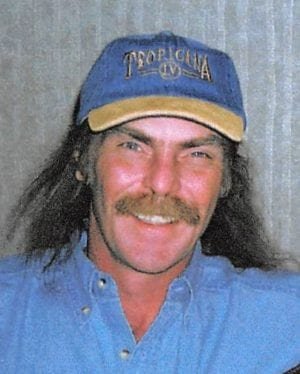 George F. Sims, age 61, of Montpelier, passed away on June 25, 2016 at Community Hospitals & Wellness Center in Montpelier. He was born on September 15, 1954 in Butler, Indiana to Tom A. and Norma J. (Grunden) Sims. George graduated from Montpelier High School in 1972. He was a member of the Eagles and the Moose in Montpelier.
George worked at Powers & Sons in Montpelier for the past four years. He previously worked at Mohawk Tool in Montpelier until its closing and then at Nemco Medical in Hicksville until its closing. George was a hard working individual who enjoyed spending his free time fishing.
He is survived by his three sons; Justin (Crystal) Sims of Noble, Oklahoma, Chad J. Perkins of Bryan and Jesse J. Sims of Montpelier; one step son, Josh (Tiffany) Bauer of Bryan; special friend, Stephany Suydam of Montpelier; ten grandchildren; two brothers, Tom (Kathy) Sims of Edgerton and Brad Crowe of Indiana; and one sister, Charity A. Sims of Edgerton.
George is preceded in death by his parents and one brother, Mark Sims.
George will be laid to rest in a private interment at Maple Grove Cemetery in Edgerton.
Memorials may be made to the Fraternal Order of the Eagles #2246 Children's Fund. Online condolences can be left at www.thethompsonfuneralhome.com