---
By: Anna Wozniak
THE VILLAGE REPORTER
The morning of Saturday August 19 saw Fulton County at a perfect 75° and sunny, setting the stage perfectly for the Harrison Lake Cruise – In that took place.
One hundred and thirty-three cars and 31 tractors cruised in for the event, which saw breakfast and lunch, raffles, and local vendors.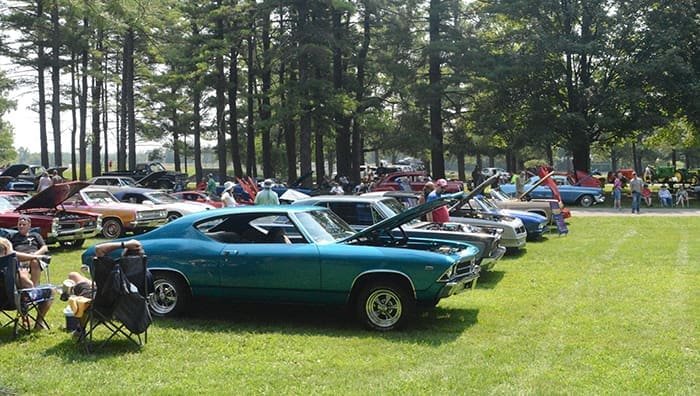 ---
The lucky winners of a fire extinguisher were: Tim Jones, Denise Sheets, Steve Hootman, and T. Schang.
The lucky winners of a gas card were: Chris Clark, Matt Smith, Cherie and Coy Jones, Nick Gubbins, David Jehantgue, Andyn Haynes, Ken Sanders, Carol Herman, Jack Sheets, and Autumn Weiss.
Homemade goods were being sold alongside shaved ice and slushies, which attendees enjoyed while soaking in the sight of the sun lighting up Harrison Lake.
---
Children played at the nearby park, and laughter could be heard all around as the Fayette community shared some time and smiles with one another.
Anna can be reached at anna@thevillagereporter.com
---