---
(PHOTOS PROVIDED)
---
By: Jacob Kessler
The Hilltop High School Drama Club put on the Wizard of Oz Musical for the local community. The show was held from Friday, February 24th to Sunday the 26th. The show began at 7:00 p.m. on Friday and Saturday, and at 2:00 p.m. on Sunday.
The show, like the movie, began in Kansas before moving through the story to Munchkinland, the Forest, Emerald City and the Witch's Castle.
Students performed their roles brilliantly and represented the longtime classic well. The costumes especially looked great and help with the overall immersion into the world of Oz.
A note to the cast from Principal Riley included a nice thank you in the productions Playbill.
"I would like to begin by saying "THANK YOU" for your attendance in today's performance of "The Wizard of Oz"!!!."
"Our musical and play productions would not be possible without your attendance, the assistance of our donors, and backing from the Hilltop Music Boosters."
"Here at Hilltop, we are blessed with outstanding student interest and strong community support for the arts."
"Our students would not have the ability to express their artistic gifts without YOU!!"
"As you know, there are so many people behind the scenes that play an integral part in the overall success of a production."
---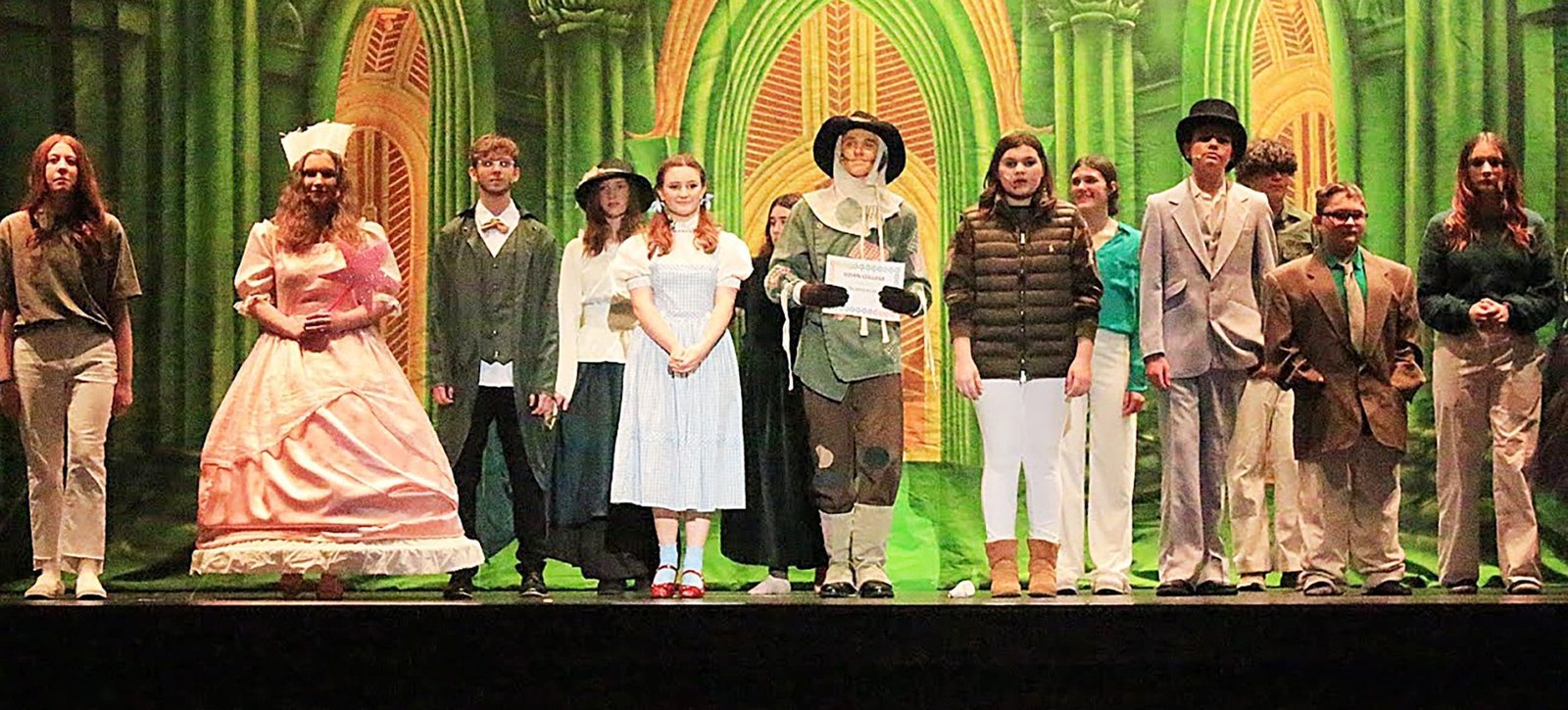 ---
"Specifically, I would like to thank Music Director- Mr. Eric Cooper and Assistant Director- Mrs. Morgan Ward for the time and effort they have given to our students to make this production possible."
"Thanks again to the members of the Hilltop Music Boosters for their continued support of the Arts here at Hilltop and for organizing meals during Tech Week."
"For the first time in ten years, there are no senior cast or crew members for me to individually thank."
"However, as you will witness here soon, our future drama club productions are in good hands with our young crop of talented thespians."
"TO OUR STUDENT CAST AND CREW MEMBERS, CONGRATULATIONS AND GOOD LUCK IN THIS WEEKEND'S PERFORMANCES!!"
Also included in the Playbill was a note from Director Mr. Cooper. There he explained that putting on the show was a blast to put on from start to finish.
"Everyone has grown as a performer throughout this process. I am excited to see months of hard work finally come to fruition."
He also explained that some of the parts seen during this production were not included in the movie due to going with the original novel by Frank Baum.
The performance was wonderful and each of the students did a good job with putting on their production of "The Wizard of Oz".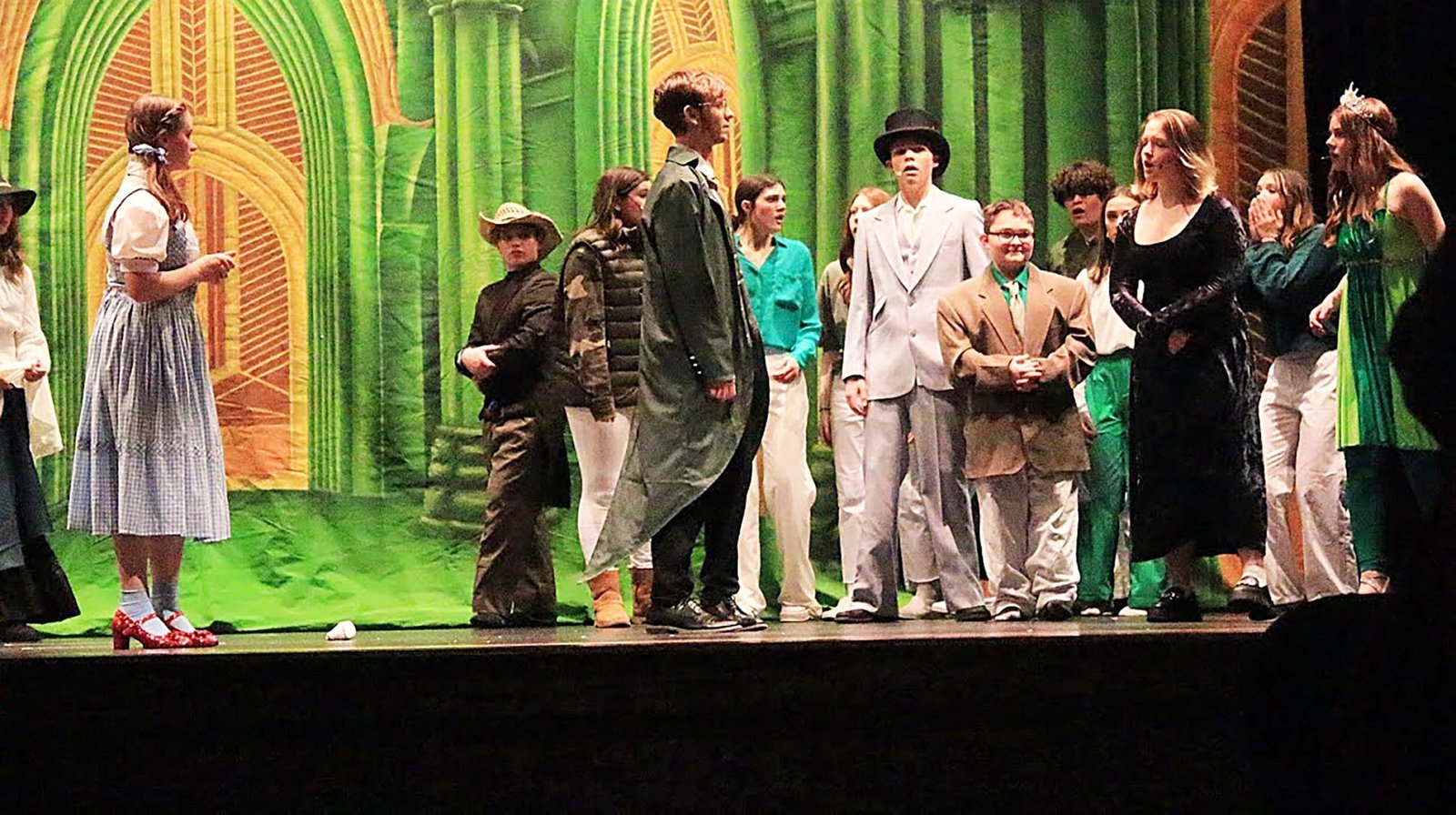 Jacob can be reached at Jacob@thevillagereporter.com
---