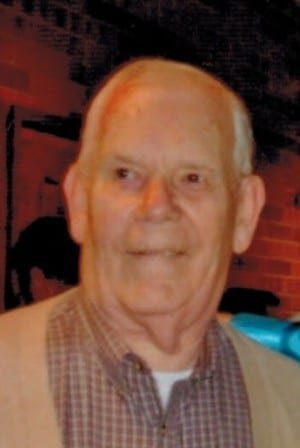 Kenneth C. Atkin II, age 85, of Wauseon passed away Thursday night January 28, 2016 at St. Vincent Mercy Medical Center in Toledo. He was born in Toledo on July 17, 1930. On November 22, 1952 in Florissant, MO; he was united in marriage to Betty Jean Gettemeier and enjoyed 59 years together until her passing in 2006.
Kenneth was a Veteran having served as a Staff Sargent with the U.S Air Force. He served more than 40 years as a metal spinner for several companies including Toledo Metal Spinning, Superior Metal Spinning and most recently Duncan Metal Spinning. Kenneth enjoyed spending time at his cottage on Carpenter Lake and volunteering at the Fulton County Health Center but most of all spending quality time with his family and grandchildren. He was a member of American Legion Post #0888.
Surviving are his daughters, Sheryl Drouillard of Toledo, OH, Roxanne (John) Incorvaia of Swanton, OH and Julie (David) Westphal of Delta; brothers, A. Martin (Virginia) Cooke of Pinole, CA and Robert Reba) Cooke of Georgetown, KY; grandchildren, Dana Drouillard, Kevin (Monica) Drouillard, Andrew (Kimberly) Drouillard, Sarah (Jim) Osborne, Matthew (Aubrey) Invorvaia, Carrie (Myles) Szymanski, Ken (Stephanie) Incorvaia, Alex (Amanda) Westphal, Nathan (Shannon) Westphal, Mary Westphal, Claire Westphal; 18 great grandchildren and his feline companion, "Chessie".
Friends and family will be received from 2:00 – 8:00 PM on Monday, February 1, 2016 at Barnes Funeral Chapel, 5825 St Hwy 109 in Delta. A funeral service celebrating Kenneth's life will be held at 10:00 AM on Tuesday, February 2, 2016; also at the funeral home. Interment will follow at St. Richard Cemetery in Swanton.
In lieu of flowers, contributions may be directed to St. Peter's Free Clinic, 3 North Broad St., Hillsdale, MI 49242 in his name. Online condolences may be sent to the family through our website at www.barnesfuneralchapel.com