---
On Junior Fair Day during the Fulton County Fair the agriculture education teachers put together a Livestock Judging Contest and a Straw Stacking Contest.
Participants were able to look at and evaluate, like a real judge, classes of swine, sheep, goats, dairy heifers and calves.
---
In the Livestock Judging Contest first place Senior individual went to Abby Savage, Delta with second place going to Mackenzie Clapp, Delta.
First place Junior individual went to Livie Stuckey, Archbold with second place going to Janna Burkholder, Wauseon.
The Adult first-place individual was Alan Leininger, Fayette with Roy Norman, Wauseon in second place.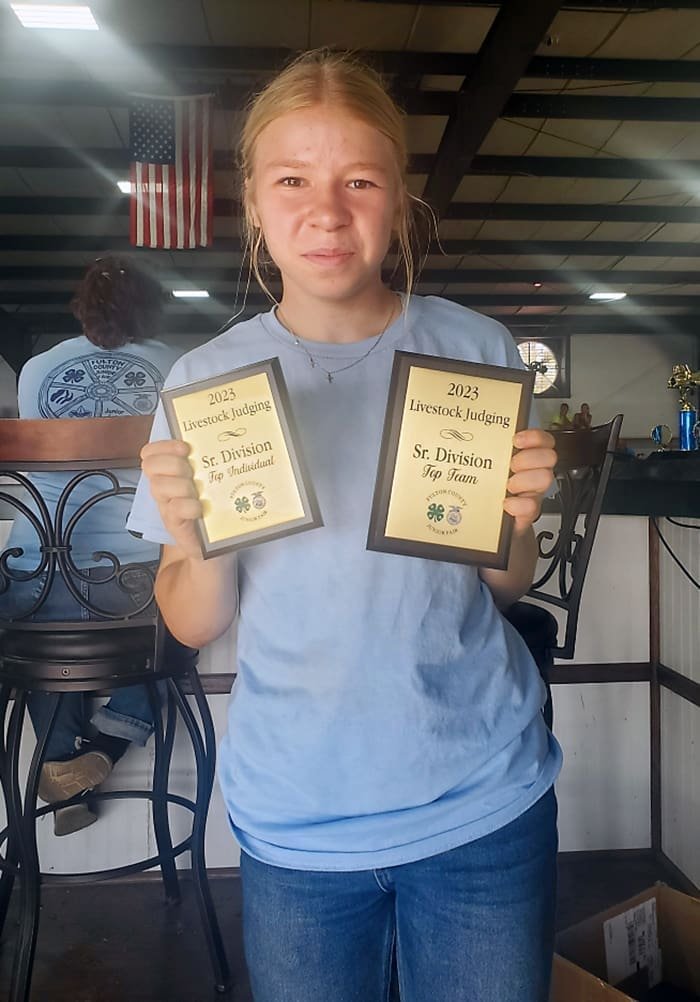 ---
The first-place Senior team was Mackenzie Clapp, Abby Savage and Allison Earl, Delta FFA. The second-place team was Bailey Buck, Breyanna Cole and Savannah Yeary, Wauseon FFA.
The first-place Junior team was Carson Stuckey, Evynn Stuckey and Livie Stuckey, Archbold. The second-place team was Mason Stuckey, Lowen Stuckey and Layton Stuckey, Archbold. The third-place team was Julia Burkholder, Janna Burkholder and Jasper Burkholder, Wauseon.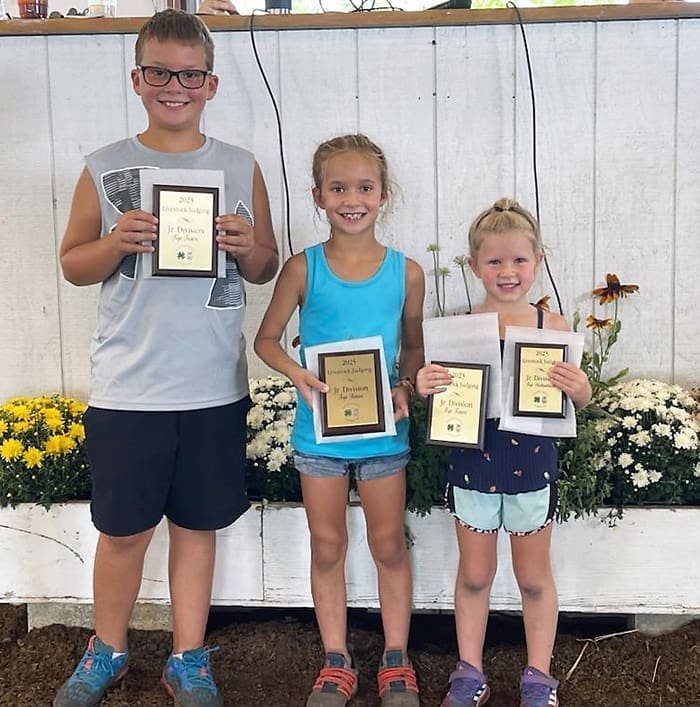 ---
In the Straw Stacking Contest, the winning girls team consisted of: Lilly Eberly, Erika Fetterman and Zoie Brown, Fayette FFA. The winning boys team went to Brody Waugh, Walter Hallett IV and Connor Sintobin, Delta FFA.
---
Straw stacking is a physical contest where the three members work together to load the back of a pick-up truck, drive an obstacle course and then neatly stack the bales again. Time is added for lost and broken bales.
Thank you to those that participated and those that furnished animals to judge and straw bales to stack.
---