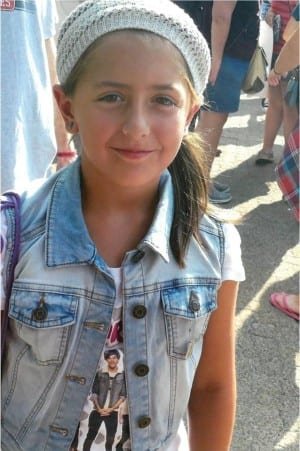 Two area performers will showcase their talents at the ninth annual Ohio Has Talent! competition this Saturday at 7 p.m. at the Niswonger Performing Arts Center in Van Wert.
The benefit show raises funds for Community Health Professionals Hospice patient care fund. Three of the 18 performers in the show are from Fulton county. They will be competing to win cash prizes of $1,000, $500, and $250 which will be decided on by an audience vote.
2016 Ohio Has Talent! Local Contestants:
•Claudia Cromly – singer from Swanton, freshman at Evergreen High School. Her dream is to be a professional singer, either on Broadway or with a recording deal. She has been in 15 musical shows and sings at local festivals, talent shows, games and events.
•Autumn Pelok – sixth-grader at Wauseon Middle School. She has participated in musicals through the Archbold Community Theatre, is a member of the Junior Choral Society and sings in her church choir.
A complete list of contestant photos and bios are posted at Facebook.com/ComHealthPro on the Ohio Has Talent! event page.
Tickets for Balcony seating ($11) and Orchestra Center ($26) are available through Community Health Professionals by calling 419-238-9223. Tickets for remaining sections are available through NPAC ticket office, 419-238-6722 and online at www.npacvw.org.
INFORMATION PROVIDED